Manchester United: Transfer News & Rumours for 2019-20, Featuring the Latest on De Ligt, Pogba, Eriksen and more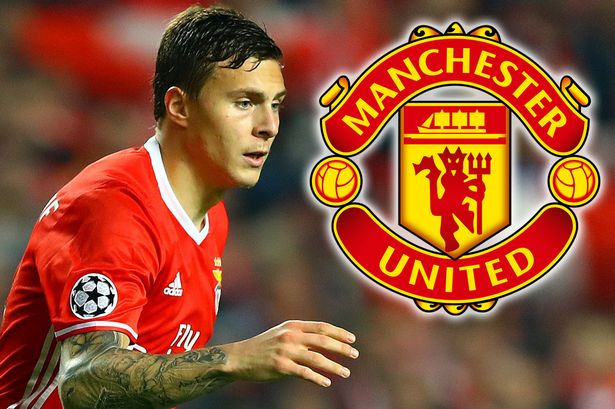 Manchester United had a dismal season last time out, with Ole Gunnar Solsjaer's initial promise fizzing out completely towards the close of last season, with a single victory for the Reds across all of April and May.
Jose Mourinho's disappointing start was initially overturned by the homecoming and the subsequent success of the 'Baby faced assassin', but the respite was short lived. A 6th place finish, a remarkable 32 points behind the champions, and 6 short of Champions League qualification, compounded a disastrous season. Now, with disgruntlement in the air around Old Trafford, the onus is on Ed Woodward and the Glazer family to orchestrate a massive rebuilding project for the club to regain their former glory days.
To initiate the rebuilding project, the first thing on the priority list must be keeping David De Gea at the club. A top 3 shot-stopper in the world, and a man who has saved Manchester United more times than they can count, De Gea must not be allowed to leave, let alone this season.
Secondly, the defensive line needs a complete reorganisation. With Antonio Valencia injured and then out of favour, Ashley Young filled in at right back, only to be criticised to no end by the United faithful worldwide. While Diogo Dalot may be ready to start next season, a back-up beyond Matteo Darmain is a requirement.
Centre half is the place where the most upgradation is required. With Phil Jones and Chris Smalling now being on the receiving end of more jokes than plaudits, and Eric Bailly made of glass, Victor Lindelof is the only established centre half at Manchester United. Matthijs De Ligt is the club's main target, but he would cost in excess of £60m, and command a wage that would distort beyond all recovery an already dilapidated wage structure. Even if the club is able to persuade the Ajax captain, they will need at least 1 more top class centre half. Kostas Manolas and Harry Maguire are potential targets. The former will be much, much cheaper than his English counterpart (€35m v/s £75m), but the latter has proven himself in the Premier League already, and matches United's style of play.
Luke Shaw impressed very much in a season wherein everyone at the club disappointed, and he should continue as the club's first choice left back, should he remain fit.
Coming to midfield, Nemanja Matic was overrun far too often and far too easily last season to provide any solid defensive enforcement. Likewise, Fred it seemed, was signed just to flex muscle over Manchester City, and failed to make the teamsheet under Jose Mourinho. Under Solksjaer, he improved, but his on the ball ability remains questionable. Ander Herrera's contract expires this summer, and he is likely to be more tempted by PSG than a renewal at Manchester United. All in all, defensive midfield remains a huge concern. Tanguy N'Dombele of Lyon would be a huge upgrade on United's current options. Similarly, Rodri of Atletico Madrid also remains an option, but again, United's interest is born out of fear that Manchester City might get him, than self-improvement.
Coming to attacking midfield, Paul Pogba is a highly talented option. However, his talent is either completely wasted, or he is completely wasteful (Take your pick). After scintillating displays week-in, week-out early under Solkjaer, Pogba once more became wasteful and uninspired for months towards the end of the season. As United's best player, he should be the one dragging them forward by leading from the front, but his performances on the pitch show otherwise. Christian Eriksen of Tottenham Hotspur is touted as his replacement, should the Frenchman move on to Real Madrid. Daniel Levi of Tottenham is arguably the toughest negotiator in the Premier League, and would therefore demand a fee in excess of £70m for the Danish playmaker. Given Spurs' lavish spending on their stadium and the need to 'create' a budget to spend on players, the deal may actually go through as a win-win.
Another name thrown into the mix was of Sporting Lisbon's Bruno Fernandes. After Manchester City vehemently denied being interested in the Portuguese star, Manchester United have apparently stepped up their interest, and are willing to match the £63m valuation slapped on him by Sporting. Although he hails from a slightly lesser league, Bruno's performances with Portugal in the Nations League suggest that he could be a fairly decent acquisition.
Up top is where Manchester United could desperately use some good coaching and man management skills. While a front line of Martial, Rashford and Mata does not send chills down a defender's spine, as do Mane, Firmino, Salah or Sane, Aguero, Sterling, the line offers pace, directness and Mata's creativity and finesse. More important will be coaching cohesion and ball retention, for wastefulness and lethargy have sunk their teeth deep into United's front 3.
In the transfer market, I believe a successful window would be one in which a top class right winger could be signed. Gareth Bale of Real Madrid could be demanded in part exchange for Pogba, as could James Rodriguez. Although the latter is more of a creative midfielder, he would be economically a much more viable option. An unlikely but nonetheless exciting option would be to submit a cheeky bid for either Dybala or preferably Bernardeschi (Both of Juventus). The latter's crossing ability would offer a whole new dynamic to United, and would allow Lukaku's aerial ability and physical prowess to be put to good use.
That being said, should Lukaku leave the club for close to the £65m mark being quoted by Inter, a top class, and proven striker's signing becomes imperative. Antoine Griezmann would be the ideal candidate, and even if United have to break the bank to sign him, the Frenchman would prove himself worth it, contingent on support from the rest of the United cohort.
Should United not devote sufficient funds towards rebuilding this summer, I firmly believe that Everton and Leicester City could offer a substantial threat to their Top 6 status. A pivotal window awaits for the United executive board.