"Scott McTominay Scotland Euro 2024 qualification"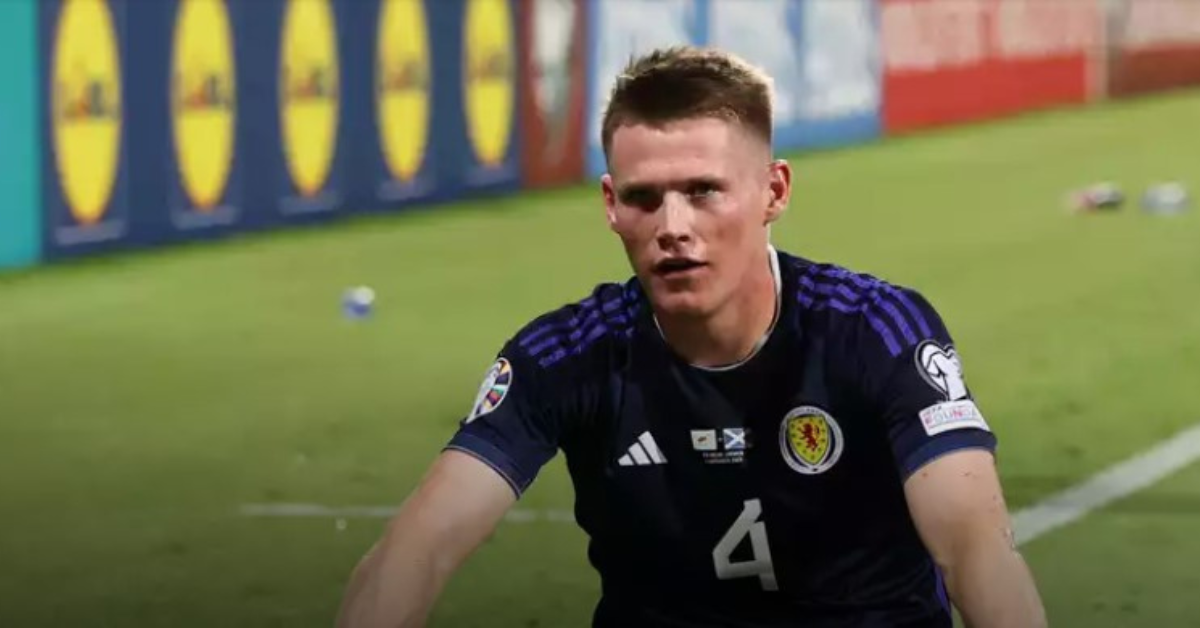 "Scott McTominay Scotland Euro 2024 qualification"
Scott McTominay, the talented midfielder from Manchester United, is making waves for both club and country. With a humble approach, he's helping Scotland inch closer to UEFA Euro 2024 qualification.
In a recent match against Cyprus, McTominay showcased his brilliance by notching both a goal and an assist. This impressive performance contributed to Scotland maintaining a flawless record in Group A.
McTominay's goal-scoring prowess on the international stage is remarkable. Currently, no other player has scored more goals in European qualifying matches than this United Academy graduate. His latest goal in Larnaca marked his sixth in just five games.
When asked if his new hairstyle was the secret behind his goal-scoring spree, McTominay jokingly replied, "He [John McGinn] might be right to be fair, he might be right! The manager gives me a lot of freedom to get into the box and potentially make things happen. Obviously, he has shown a lot of faith in me, and I just want to make things happen."
Scotland is now tantalizingly close to securing their spot in Euro 2024. If fellow Group A contenders Norway draw with Georgia on Tuesday, Scotland's qualification will be confirmed. However, a challenging matchup against Spain in Sevilla awaits next month if results don't go their way.
Despite their impressive performance, McTominay emphasizes the importance of staying grounded. He acknowledges the strength of the squad, filled with character, and singles out John McGinn as a key figure in maintaining team spirit and motivation.
"We have to keep a lid on it. We all know we are really good players, and in the dressing room, there is a really good squad, full of characters," Scott added. "John McGinn is one of those who has just done an interview, and he is a prime suspect for being a great character and keeping the group together; he always wanted us to push and keep going. I feel like for us, it is relatively simple—we have to keep our feet on the ground and keep scoring goals without conceding goals."
As McTominay continues to shine both for Manchester United and the Scottish national team, fans eagerly anticipate his contributions in the journey to Euro 2024. With his dedication and talent, he's become a key player in Scotland's quest for success on the international stage.
For more related updates visit our official website .
By-Sahiba Suri