Schmeichel on Penalty Save and Sir Bobby Tribute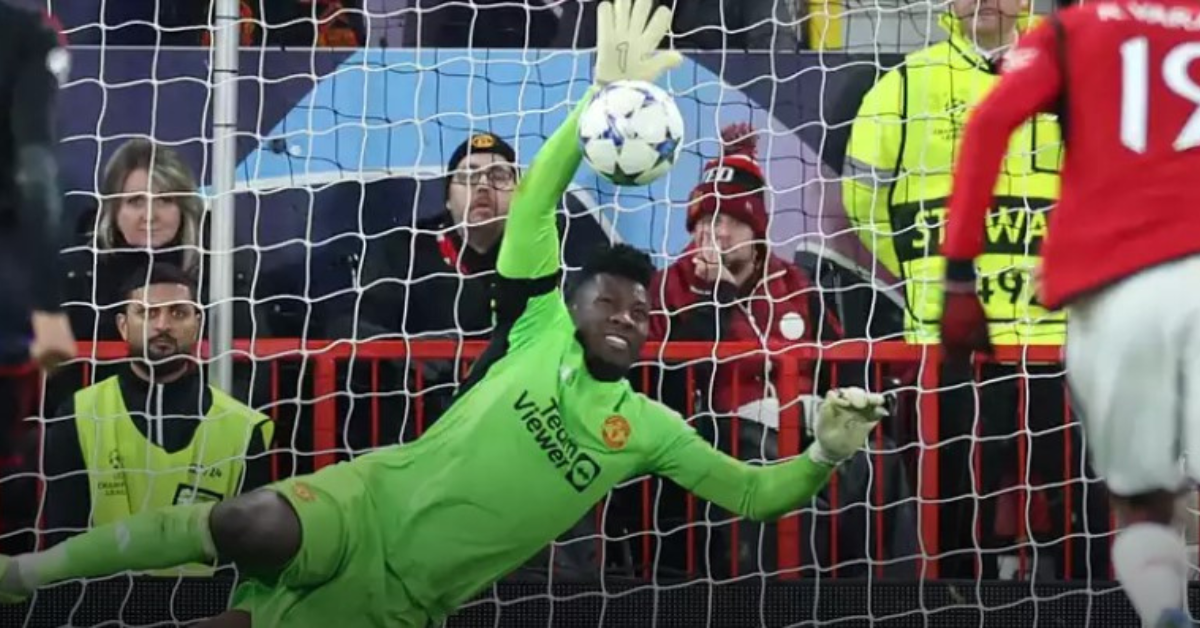 TNT Sports recently shared a captivating moment when Peter Schmeichel reacted to Andre Onana's crucial penalty save in Manchester United's thrilling 1-0 victory over FC Copenhagen. In a high-stakes Champions League group-stage match, Erik ten Hag's team was in desperate need of a win and finally took the lead thanks to Harry Maguire's goal in the second half.
However, as the match was drawing to a close, the visitors were controversially awarded a penalty in the dying seconds of added time. The responsibility to take the penalty fell on the familiar name of Jordan Larsson, son of former Manchester United player Henrik Larsson. The situation was fraught with drama, and the home crowd anxiously looked for a hero.
Andre Onana, in a sensational display of skill and composure, dove to his left and deflected the spot kick, securing the victory for Manchester United. The reaction at Old Trafford was nothing short of electric, and it included Peter Schmeichel, who was present as part of his role as a pundit with TNT Sports. As a former Brondby player and a Manchester United legend himself, Schmeichel's delight was palpable.
Onana described his pivotal save, stating, "I was just doing my job, being calm, not under pressure and making myself big, waiting as long as possible and making the save." He emphasized the importance of the victory, stating that Manchester United, as a club with significant ambitions and expectations, needed to win that game to continue in the competition. Onana highlighted the team's determination and commitment to fight for success in every competition, acknowledging the challenges ahead.
Before the match, Peter Schmeichel paid tribute to the legendary Sir Bobby Charlton, expressing his deep admiration for the Manchester United icon. Schmeichel remarked on Sir Bobby's remarkable personality and footballing prowess. He described Sir Bobby as a humble and extraordinary individual who often extended his encouragement and support to those around him.
Schmeichel reminisced about Sir Bobby's visits to the dressing room, where he provided unwavering support, regardless of the game's outcome. He underlined Sir Bobby's role as an inspiration and how his supportive presence was invaluable, especially to a young Schmeichel. Peter Schmeichel's admiration for Sir Bobby Charlton extended beyond the footballing realm, emphasizing the loss of a remarkable human being.
In summary, TNT Sports captured the passionate reaction of Peter Schmeichel to Andre Onana's crucial penalty save, highlighting the significance of Manchester United's victory over FC Copenhagen. The story also showcased the deep respect and admiration for the legendary Sir Bobby Charlton and his enduring impact on the club and its players.
For More Related Updates Please Visit Our Official Website
By- Sahiba Suri