One Love: MMMF's Inspiring History and Inspiration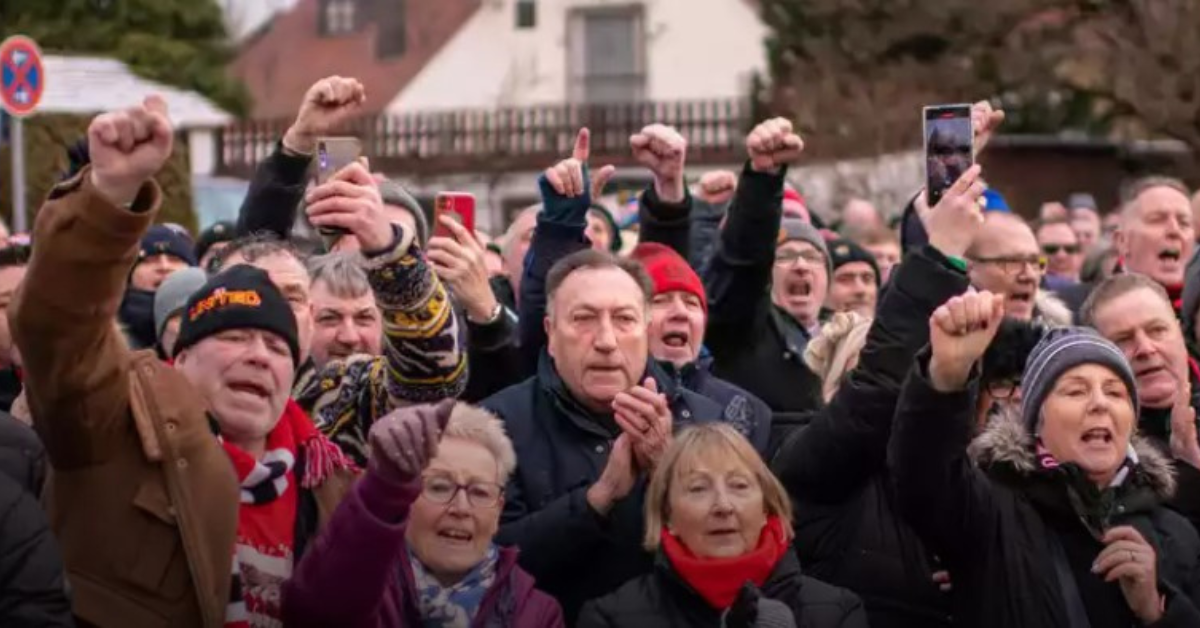 One Love: MMMF's Inspiring History and Inspiration
Manchester United is set to premiere the second episode of its fan documentary series, "One Love," on Monday at 12:00 BST. This episode shines a spotlight on the Manchester Munich Memorial Foundation (MMMF), a charity established in 2017 by a group of devoted United fans, primarily from the local community.
The MMMF's mission revolves around the Busby Babes and the Munich Air Disaster, a tragic event that occurred on February 6, 1958, marking one of the most significant days in Manchester United's history. Pat Burns, a former chairman, reflects in the documentary about how the disaster fundamentally transformed the club, evolving it from a football team into a global institution. The MMMF's primary goal is to ensure that this crucial moment is never forgotten and that the legacy of the Babes is preserved for future generations.
In the film, the MMMF is portrayed on their annual pilgrimage to Germany, where they commemorate the anniversary of the Munich Air Disaster in Trudering. Their impact extends beyond this annual event, as they tirelessly raise funds throughout the year for charitable initiatives in Belgrade, Manchester, and Munich—cities intrinsically linked to the tragic events of 1958.
The documentary also sheds light on the tangible effects of the MMMF's work, such as Brian Kidd and chairman Ifty Ahmed visiting hospices in Manchester. It portrays how the charity's efforts, sustained year-round, contribute positively to the communities connected to this tragic event.
One of the documentary's most moving moments is when young supporter Gabrielle Skinner shares her personal connection to the Babes' legacy. Gabrielle, chosen to represent United supporters in Munich each year, speaks eloquently about how the Babes have left a profound impact on her life. She emphasizes how she will carry the stories her family has passed down to her into the future.
Despite the undeniable sorrow surrounding the Munich Air Disaster and the Busby Babes, this film showcases the resilience of the human spirit. It illustrates how tragedy and loss can be transformed into something positive, potent, and enduring. "One Love" is an inspirational documentary that deserves the attention of all Manchester United fans, offering a powerful reminder of the club's enduring spirit and the importance of remembering its history.
For More Related Updates Visit Our Official Site .
By- Sahiba Suri