Omari Forson is enthusiastic about his recent learning experiences with Erik ten Hag's first-team squad.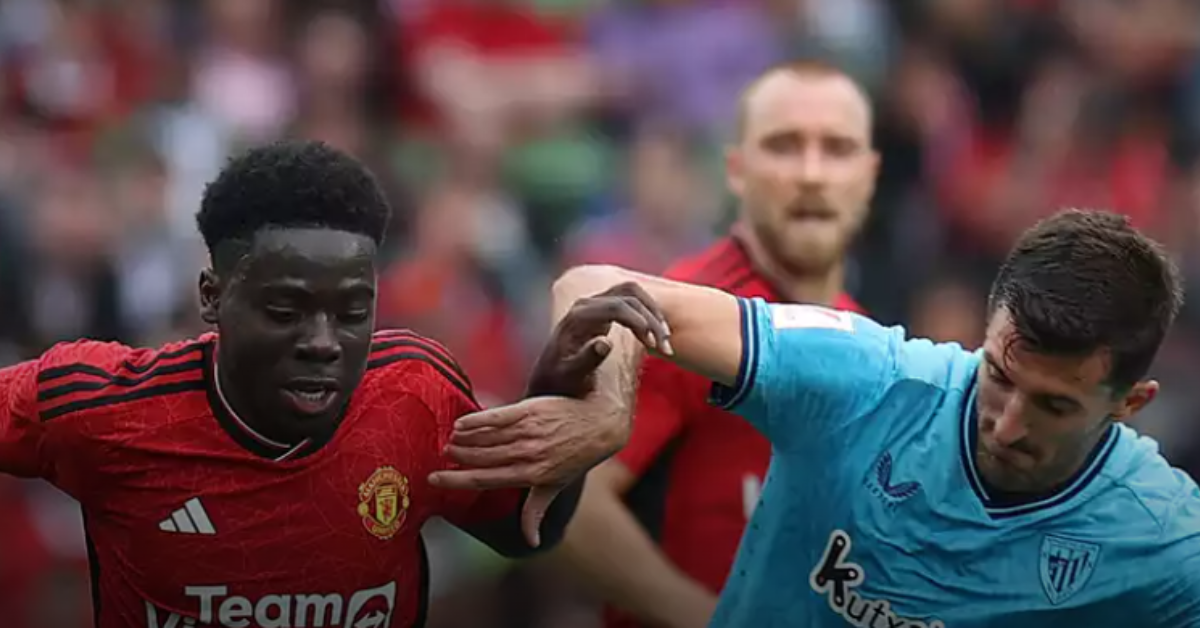 The 19-year-old forward had the chance to participate in five of United's pre-season games and joined the team on Tour 2023 in the United States.
Forson particularly impressed during the 1-1 draw with Athletic Club in Dublin, where he played the full 90 minutes. He expressed his eagerness to continue his footballing education at the club, citing the valuable lessons he's learned both on and off the pitch.
According to Forson, there is always more to learn, especially for a young player like himself. He has been relishing the opportunity to be a part of the first-team setup and is determined to keep improving.
The young London-born talent has been astonished by the passionate support the team has received during their recent matches in Norway, Scotland, the US, and Ireland. He finds the experience of playing in different countries truly remarkable.
Reflecting on the 1-1 draw with Athletic Club, Forson believes the team dominated throughout the game and deservedly secured the late equalizer courtesy of Facundo Pellistri's goal.
As the Premier League kick-off approaches, Forson is hopeful that his impressive performances during pre-season will lead to more chances in the upcoming season. He also aims to inspire other young players in the club's youth setup by showcasing the opportunities available at Manchester United and the importance of continuous effort and determination.