Newcastle United Secure Loan Signing of Lewis Hall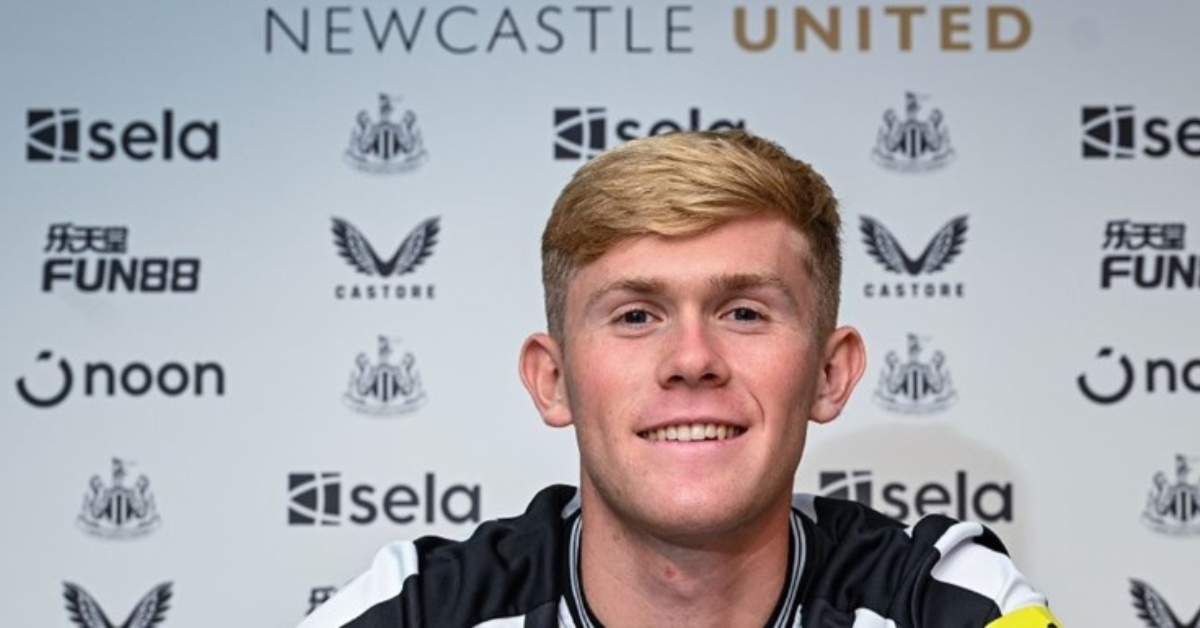 Newcastle United has successfully acquired the services of defender Lewis Hall on a season-long loan from Chelsea.
The terms of the deal include an obligation for Newcastle United to make the transfer permanent next summer, contingent upon specific performance-related criteria.
A devoted supporter of Newcastle United since his childhood, Lewis is the fifth addition to St. James' Park this summer and will proudly don the number 20 jersey.
Recognized as one of Chelsea's most promising Academy graduates, the 18-year-old full-back has garnered attention. He boasts 12 senior appearances for Chelsea, including starts in both Premier League matches against Newcastle United during the past season.
For his outstanding performance, Lewis was crowned Chelsea's Academy Player of the Year for the 2022/23 season, a recognition he received on the pitch at Stamford Bridge before a 1-1 draw against Newcastle United in May. This achievement followed in the footsteps of Tino Livramento, who earned the same accolade just two years prior.
Expressing his enthusiasm, Lewis remarked, "I am brimming with pride. My family and I are lifelong Newcastle fans, and from a young age, the allegiance to Newcastle was instilled in us. It's a momentous club, and I am eagerly anticipating commencing this new chapter."
Recalling his progress, he continued, "Last season provided me with invaluable experience, especially in high-stakes fixtures. I am deeply gratified by my evolution as both a player and an individual. To now join Newcastle, the club that has held my heart since childhood, is an honor that fills me with immense pride as I don the revered jersey."
Lewis expressed his excitement about the upcoming season and the team's achievements, stating, "The previous season's performances were exceptional, not just in terms of outcomes, but also the quality of play displayed. The array of talented players, coupled with our Champions League entry, fuels our ambitions across various competitions. I am optimistic about our prospects and hopeful of clinching a trophy or two."
Eddie Howe, the head coach of Newcastle United, extended his warm welcome to Lewis, stating, "It's with great pleasure that we welcome Lewis to Newcastle United. Lewis has been on our radar for some time, attracting interest from several clubs. His inclusion is a significant asset, as he brings versatility, quality, and a promising future to our squad."
He continued, "I would like to express my gratitude to everyone involved in securing these signings. The transfer window involves dedicated teamwork and resources, and our collective efforts have paid off. The unity and collaboration within our ranks contribute to our success, and I am appreciative of the collaborative spirit and support."
By- Sahiba Suri