Manchester United goalkeeper Andre Onana emphasizes that he expects the same high levels of performance from all his teammates.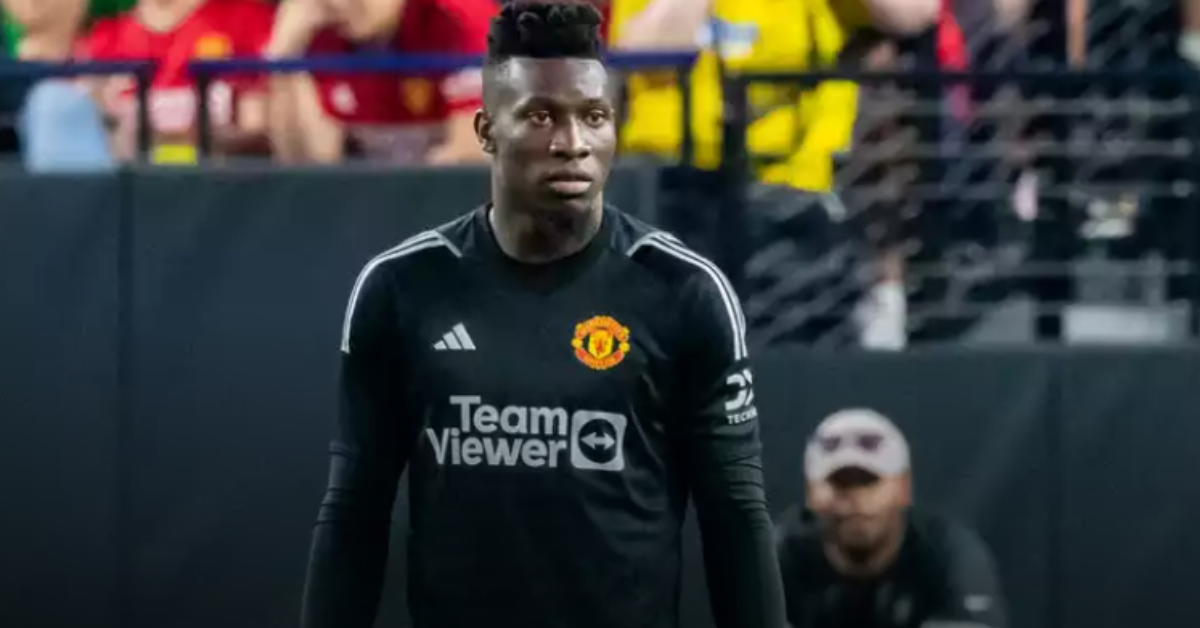 In the Tour 2023 match against the Bundesliga outfit, Diogo Dalot and Antony both scored, but Manchester United ended with a narrow loss. Onana, who played the second half of the game after replacing Tom Heaton, reflected on his second outing for United, stressing that the commitment and concentration he demands from his fellow players should be consistent throughout the entire squad.
Speaking to MUTV after the game in Nevada, Onana said, "I demand a lot from my teammates because they also demand a lot, and they trust in me. They pass the ball back to me frequently, so I have to give them confidence, and I want my teammates to give me confidence too. I will continue demanding a lot from them because they are exceptional players. It's a huge honor for me to play with these defenders."
He specifically praised defenders like Lisandro Martinez and Harry Maguire, recognizing their contributions and importance to the club. Onana expressed his delight at being part of the team and playing alongside such talented players.
During the match against Borussia Dortmund, manager Erik ten Hag provided significant playing time to most of the squad, with a total of 22 players getting minutes on the pitch at the Allegiant Stadium.
In the second half, Onana was seen barking instructions to defender Harry Maguire, a natural part of the game. He also mentioned that his relationship with the experienced defender is already developing well.