Jimmy Davis. Our Beloved Jim.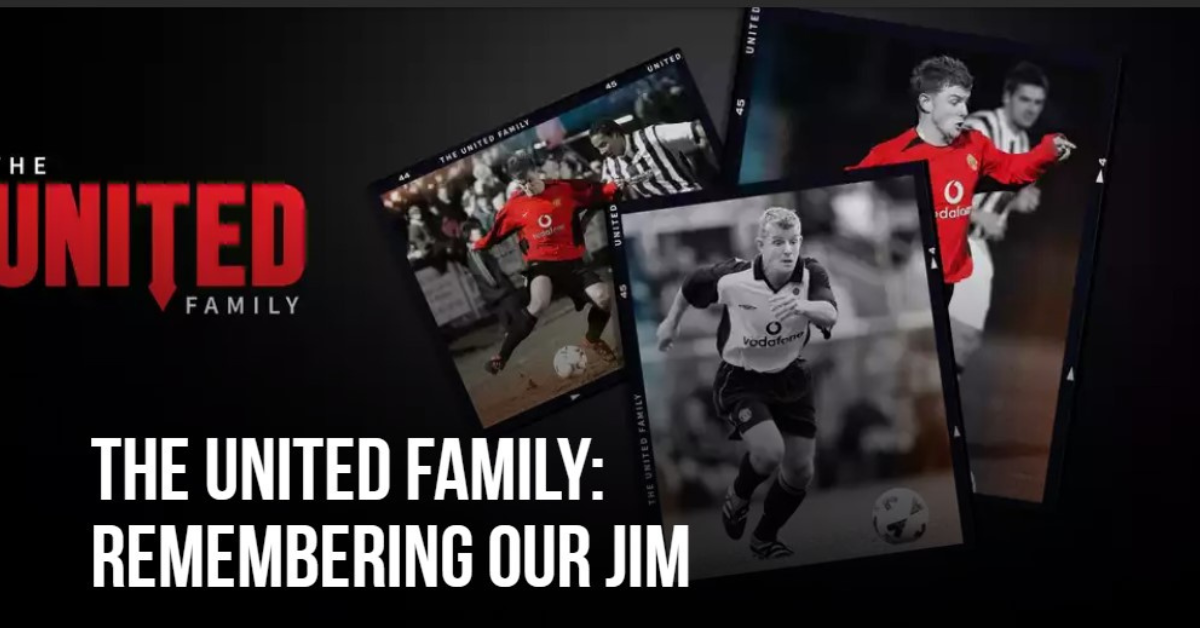 Where should I begin?
First and foremost, I know he would be profoundly proud to be remembered within the United community. He would be genuinely thrilled that I am penning this tribute and that fellow United supporters will be reading it. I can almost hear his playful banter already, that charming manner he always possessed.
With his distinct Redditch accent, he would jest, "Come on, Mom, let's get to it!"
So, here I go. It's been two decades since we lost Jim, and I remain astounded at how swiftly time has elapsed. Not a day goes by without thoughts of him crossing my mind. Anyone who encountered Jim couldn't help but be drawn to his magnetic presence. In the 21 years he graced us with his existence, he touched numerous lives. He embodied liveliness, mischievousness, humor—a true lad with a heart of gold, deeply devoted to his family and friends. He'd readily extend a helping hand to anyone, but his generosity was particularly evident when it came to those he held dear.
From the tender age of seven or eight, when he began playing football in our street every evening, the sport became an integral part of our lives. His dad, Roger, was involved in Sunday League football, so you could say it ran in the family, but Jim took to it like a fish to water. With each passing year, he excelled further. Every team he joined emerged victorious in their competitions. He often found himself targeted by opposing teams due to his exceptional skill. I vividly recall a mother urging her two sons: "Go for his legs!" Yet, he effortlessly outmaneuvered them all. I'll never forget the day he scored from nearly halfway across the field, a spectacular moment that left everyone watching utterly ecstatic.
But Jim's prowess extended beyond football. Throughout his youth, he triumphed in every event on sports day. If memory serves, he still holds the 200-meter record at Arrow Vale High School. He represented the county and even Birmingham in 200-meter races. If I ever tried to catch and reprimand him for his cheekiness, he'd escape my grasp simply because he was lightning-fast! Despite his accomplishments, he remained humble and unassuming, never allowing success to inflate his ego. He was just Jim.