HOWE DROPS A HINT ABOUT HIS SELECTION v UNITED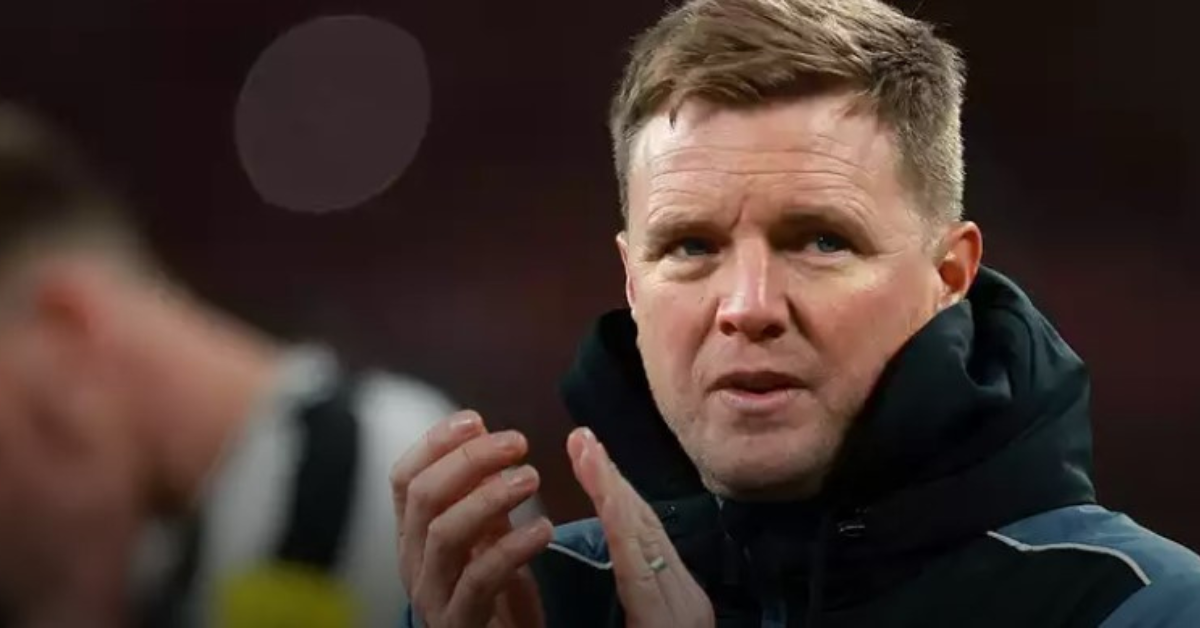 Newcastle United's manager, Eddie Howe, dropped hint regarding his squad selection for the upcoming Carabao Cup match against Manchester United at Old Trafford. The Magpies, coming off a victory against Manchester City in the previous round, are set to bring 7,000 supporters as they aim to secure a place in the quarter-finals of the competition. This match kicks off a series of three pivotal games for Newcastle, as they are scheduled to host Arsenal in the Premier League and then travel to Germany for a crucial Champions League match against Borussia Dortmund.
However, the Magpies are facing adversity as they are without six first-team players. Sandro Tonali is serving a 10-month suspension, while Alexander Isak, Jacob Murphy, Elliot Anderson, Sven Botman, and Harvey Barnes are sidelined due to injuries.
In a pre-match press conference, Eddie Howe hinted at the need to utilize the squad given the demanding schedule. He emphasized that relying solely on a fixed starting lineup during this busy period would be unwise. Nevertheless, he expressed trust in the squad's ability to go to Old Trafford and compete for a win, despite the challenging circumstances. He acknowledged that injuries and suspensions could alter the squad's dynamics but stressed the importance of adapting and finding solutions.
The situation for Newcastle this season differs from the previous one, where they had a more relaxed week-to-week schedule. Now, with a packed fixture list, Howe emphasized the need for every member of the squad to step up and contribute. He highlighted the significance of each player's role and the collective responsibility they all bear.
Regarding the match against Manchester United, Eddie Howe acknowledged the strength of the opposition and praised the quality of their squad. He anticipated possible squad rotations by United but remained focused on his team's response to setbacks. He commended the group's resilience after a setback against Borussia Dortmund and emphasized the importance of preparing to win the game, showcasing the determination and commitment expected from his managerial position.
In summary, Eddie Howe's hints about squad selection and the challenges facing Newcastle United highlight the busy period and the need to adapt to a demanding schedule. Despite several key absences, the team remains determined to compete against Manchester United and advance in the Carabao Cup, displaying their resilience and commitment to success.
For More Related Updates Please Visit Our Official Website
By- Sahiba Suri