Hojlund's Goal-Scoring Brilliance Earns Praise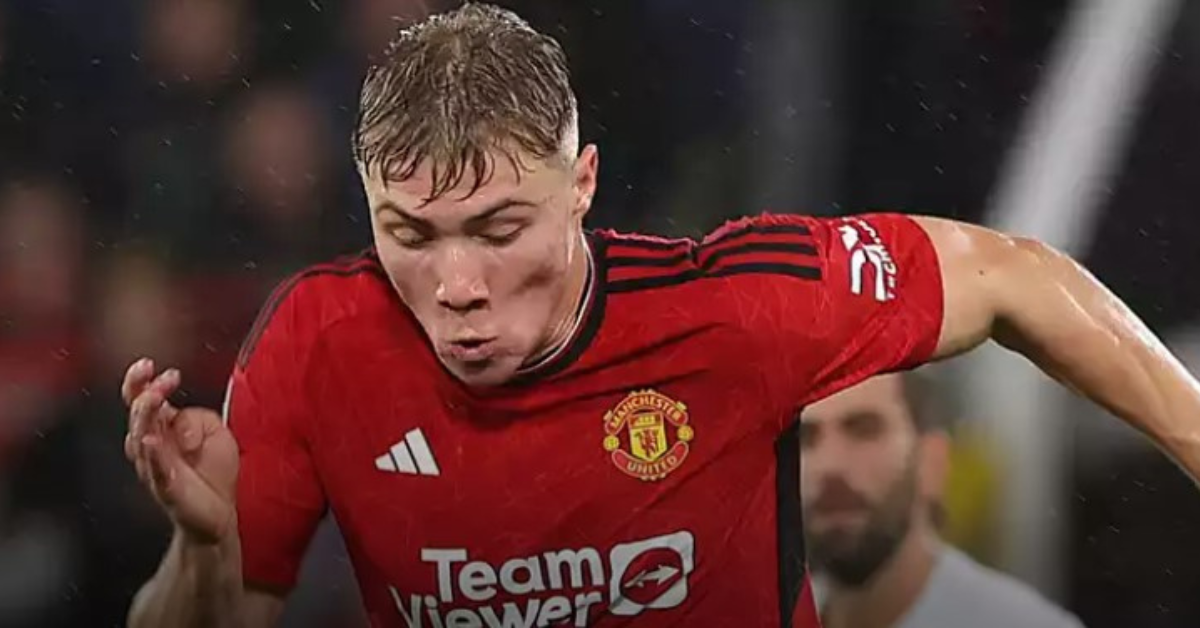 Hojlund's Goal-Scoring Brilliance Earns Praise
Rasmus Hojlund's hunger for goals has impressed both Manchester United manager Erik ten Hag and club legend Paul Scholes, despite the team's disappointing performance in a recent Champions League match.
Hojlund, the Danish forward, showcased his goal-scoring abilities with a brace in the game at Old Trafford, even though Manchester United suffered a 3-2 defeat. While the result was disappointing, Hojlund's performance left a positive impression.
Despite United's slow start in the UEFA Champions League, Hojlund has emerged as the tournament's leading scorer with three goals in just two matches, demonstrating his adaptability and prowess in front of goal during his early days at the club.
Erik ten Hag, in an interview with MUTV's Stewart Gardner, expressed his satisfaction with Hojlund's contributions and progression at Manchester United.
"I'm sure he has great qualities," Erik ten Hag commented. "We have seen something from him today but also from other games, where we've seen he's always in the right spot. He's very hungry for scoring goals, but also in other facets of the game, in stages, he's doing really well. You see him improving from game to game, so I'm really pleased with his performance."
Hojlund's performance at the Theatre of Dreams drew the admiration of another notable observer, Manchester United legend Paul Scholes, who was on punditry duty for TNT Sports. Scholes drew comparisons between Hojlund and a former Red Devil who was known for his goal-scoring prowess.
Scholes stated, "When United lose a game like this, you're normally really disappointed but I think I see enough in the team tonight which really excited me. Hojlund, especially, took his two goals brilliantly. I absolutely loved his second goal, in particular. He gave the centre-half no chance with a clean pair of heels. He also had another goal disallowed, and I thought: 'Wow, there's a bit of [Ruud] van Nistelrooy in there.' He really excited me."
Despite the team's recent struggles, Rasmus Hojlund's goal-scoring ability and promising performances have provided a silver lining for Manchester United, and his hunger for goals has not gone unnoticed by his manager and a club legend. As Hojlund continues to adapt and evolve in the Premier League, fans can look forward to more exciting moments from this talented forward.
For More Related Updates Visit Our Official Website
By- Sahiba Suri