Heartbreak for Manchester United Against Copenhagen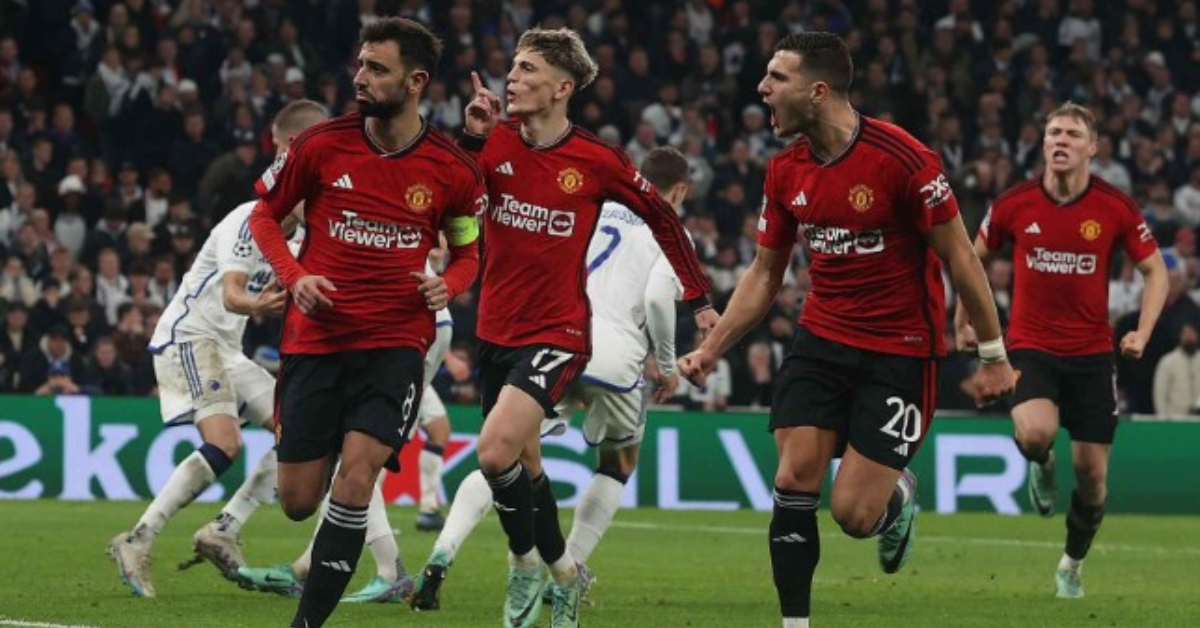 In a devastating turn of events, Manchester United faced a heart-wrenching 4-3 defeat against Copenhagen in Denmark. The game, which initially seemed under United's control, took a drastic turn with Marcus Rashford's first-half red card, altering the course of the match.
The Red Devils had a strong start, with Rasmus Hojlund netting two goals in the opening half-hour. However, the game's dynamics shifted dramatically when Rashford received a red card following a VAR review. This turning point allowed Copenhagen to capitalize on the numerical advantage and make a remarkable comeback.
Copenhagen's Mohamed Elyounoussi and a penalty converted by Diogo Goncalves leveled the score just before half-time, breathing new life into the home crowd. Despite the setback, Bruno Fernandes managed to restore United's lead with a penalty just over 20 minutes before the final whistle.
However, Copenhagen, fueled by their extra player, mounted a fierce comeback in the last 10 minutes. Lukas Lerager and Roony Bardghji scored two late goals, sealing a heartbreaking defeat for the 10-man United squad. This loss marked the team's third setback in the group stage, posing a significant challenge to their Champions League aspirations.
The match had started positively for United, with Hojlund haunting his former club with two first-half goals. The Red Devils showcased dominance early on, orchestrating a fantastic attacking move that led to Hojlund's opener. The speed and precision of the passes created an opportunity for Aaron Wan-Bissaka to find Hojlund, securing an early lead for United.
Continuing their control, Hojlund added another goal on the 28th minute, capitalizing on a save by Copenhagen's goalkeeper Alejandro Garnacho. The Reds seemed to be cruising with a comfortable advantage.
Hojlund had opportunities for a hat-trick, but a retrospective VAR check nullified a potential goal. The situation worsened when Rashford received a red card for a foul on Elias Jelert, leading to a dramatic turn of events.
Copenhagen seized the opportunity, with Elyounoussi and Goncalves scoring crucial goals before the halftime whistle. The Reds, despite being outplayed for the majority of the first half, found themselves level with their opponents, who now had a numerical advantage.
The second half began positively for United, showing controlled possession despite being a man down. Fernandes further extended the lead with a penalty, providing a glimmer of hope. However, Lerager redeemed himself with a goal, and Bardghji's decisive strike in the final minutes sealed United's fate.
Despite the valiant efforts of the 10-man squad, the Champions League hopes for Manchester United now hinge on the outcome of the final two group stage matches. The defeat in Denmark adds complexity to their journey in the prestigious tournament.
For More Related Updates Please Visit Our Official Website
By- Sahiba Suri