Eriksen: We'll Be Ready for the New Season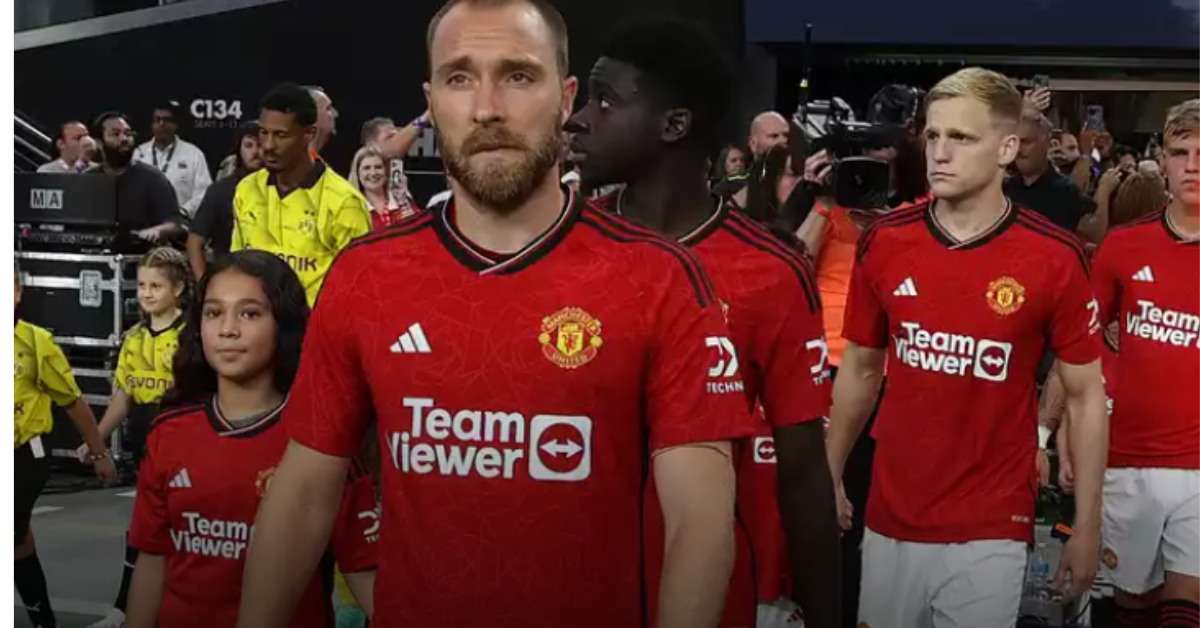 Christian Eriksen acknowledges that Manchester United's pre-season has been demanding but believes it will benefit the team in the upcoming 2023/24 season.
Playing the first hour in the final game of the US tour, a thrilling 3-2 defeat to Borussia Dortmund in Las Vegas, Eriksen shares the team's focus on preparing for the Premier League campaign.
Speaking after the game at the impressive Allegiant Stadium, Eriksen expresses his growing confidence and sharpness with each match. He admits the pre-season has been tough, with numerous sessions, travel, and training, but the hard work is paying off as they feel more prepared and energetic.
While the players are looking forward to going home, Eriksen emphasizes that they have enjoyed their time during pre-season, which is crucial for building confidence and getting minutes to be fully prepared for the Premier League challenges.
With two final friendlies against Lens and Athletic Club before the Premier League kick-off, Eriksen and the team are committed to being in top form when they face Wolverhampton Wanderers.
Throughout the US tour, United enjoyed incredible support from fans, and Eriksen appreciates the fans' dedication and presence at the hotel, training ground, and stadiums. He believes that giving back to the fans by playing enjoyable football and creating goals is important, as they want to share the joy of the game with the supporters who have been so passionate.