Delap and Doyle debut, England Under-21 win"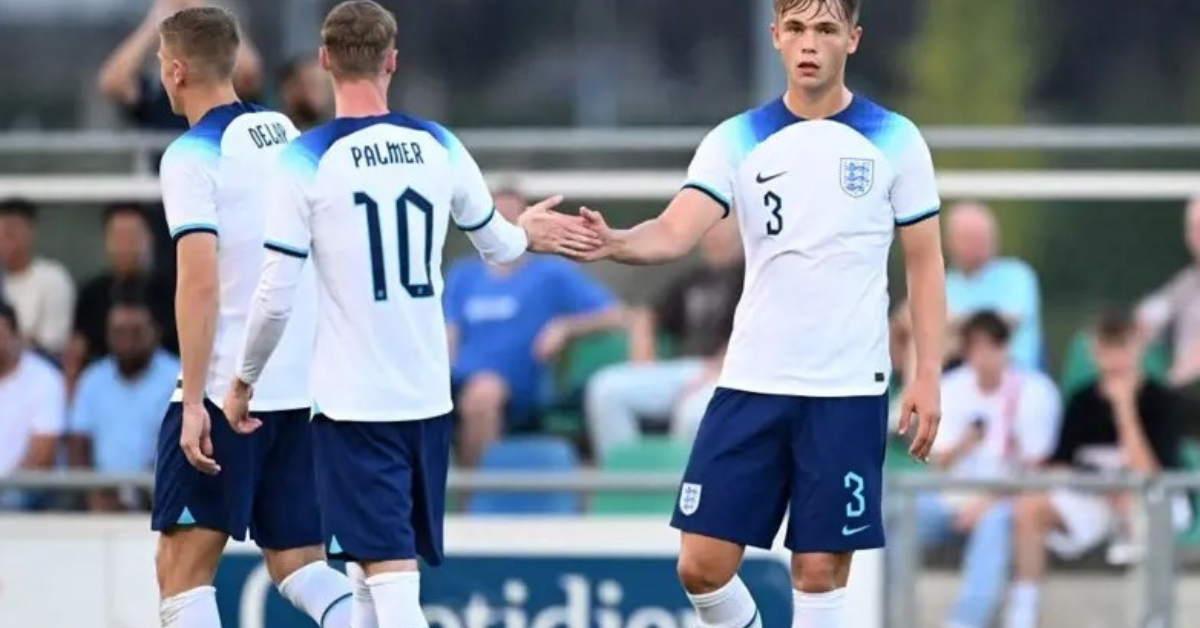 Delap and Doyle Shine in England Under-21 Debut With a 3-0 Victory
Liam Delap and Callum Doyle make a stunning debut for England Under-21, securing a 3-0 win against Luxembourg.
England's rising stars, Liam Delap and Callum Doyle, showcased their talent on the international stage as they both found the back of the net during their debut for the England Under-21 team. The young lions started their 2025 European Under-21 qualifying campaign with an impressive 3-0 victory against Luxembourg.
Under the guidance of manager Lee Carsley, England's Under-21 squad displayed their quality right from the start in the opening game of their Group F 2025 qualifying campaign. Harvey Elliot, a promising talent, had an early attempt saved on the line in the eighth minute, setting the tone for the match.
Rico Lewis, another City prospect, delivered a tantalizing cross into the box in the 33rd minute, but Callum Doyle's header narrowly missed the target. Despite this miss, England's relentless pressure eventually paid off just before half-time.
Former City starlet Cole Palmer, who has since moved on, played a pivotal role by threading a perfectly timed pass into the heart of the box. Liam Delap, demonstrating his clinical finishing ability, made no mistake and slotted the ball into the net, marking his debut in style.
Delap's goal was particularly special, as it continued his impressive scoring streak at various levels for the England national teams. Having previously found the net for the Under-16, 17, 18, 19, and 20 squads, his debut goal for the Under-21s further solidified his reputation as a prolific young talent.
The debut delight didn't end with Delap's goal. In the 58th minute, Callum Doyle added to England's lead with another goal, capitalizing on Noni Madueke's well-placed assist. With England firmly in control, Cole Palmer joined the scoring spree, netting a superb left-footed strike in the 67th minute.
England's Under-21 squad will continue their qualifying campaign in October, facing off against Serbia and Ukraine. With talented prospects like Liam Delap and Callum Doyle making their mark, the future looks promising for English football.
For more related updates visit our official website .
By- Sahiba Suri