COX: FANS' REMARKABLE LINK WITH THE ACADEMY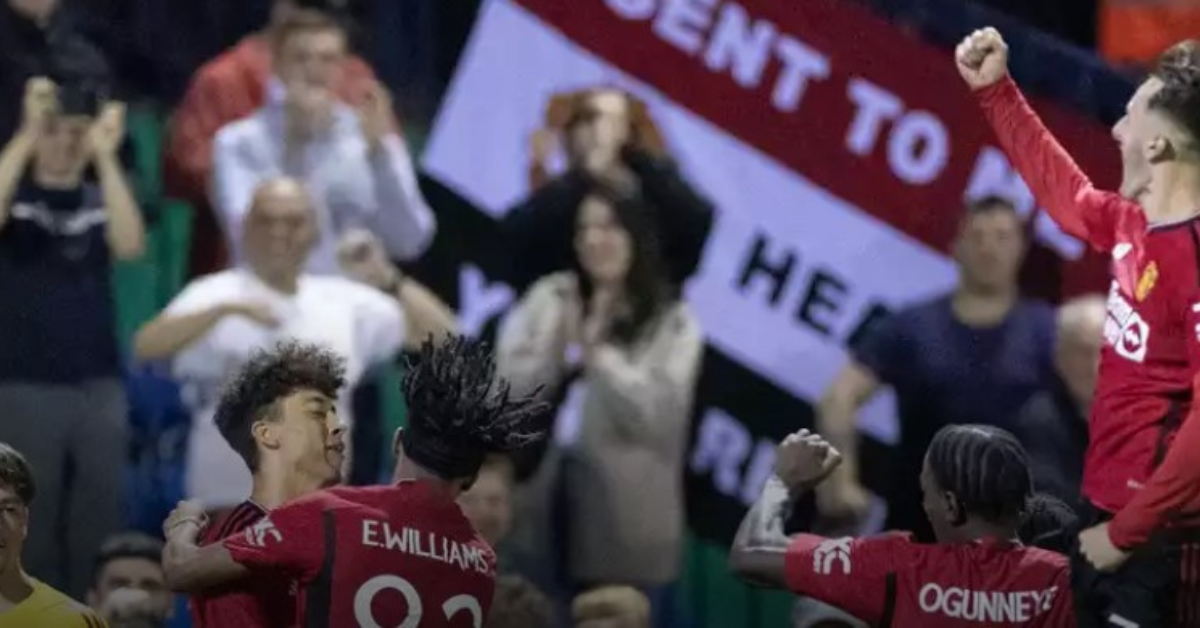 In the wake of the tremendous support demonstrated by Manchester United fans for our Under-21s during matches at Old Trafford and Edgeley Park, Nick Cox is urging supporters to persist in contributing to the growth of our young talents.
The Director of the Academy, who provides an in-depth interview in the upcoming United Review this Saturday, has delineated how playing in front of crowds can yield substantial benefits.
Just short of 1,400 devoted United fans flocked to Stockport County's stadium to witness our Under-21s secure a penalty shootout victory over the League Two side on Tuesday evening, thereby clinching two points in the EFL Trophy group stage.
And last Friday night, the emerging Reds graced the Theatre of Dreams, contending against Leeds in Premier League 2.
Cox is now looking forward to fans attending the league match against Stoke City at Leigh Sports Village on Saturday (kick-off at 12:00 BST).
"The EFL Trophy provided an exceptional learning opportunity for our young players, and our fans made the experience even more exceptional, as they always do," he remarked.
"The fans are the ones who shape the atmosphere that lays the foundation for young players to eventually feature in the first team."
"We are fortunate at this club," he continued, "in that our fans are deeply invested in our youth program and our budding players.
"It's truly remarkable for us. There's nowhere quite like it in the world, in terms of the connection between young players and supporters.
"It's an enjoyable experience for fans to attend matches, form their own opinions about which players they consider to be talented, follow their journey, and perhaps witness them playing for the first team one day. They can then proudly say to their friends, 'I remember him.'"
By- Sahiba Suri