Andre Onana Stands by Alejandro Garnacho"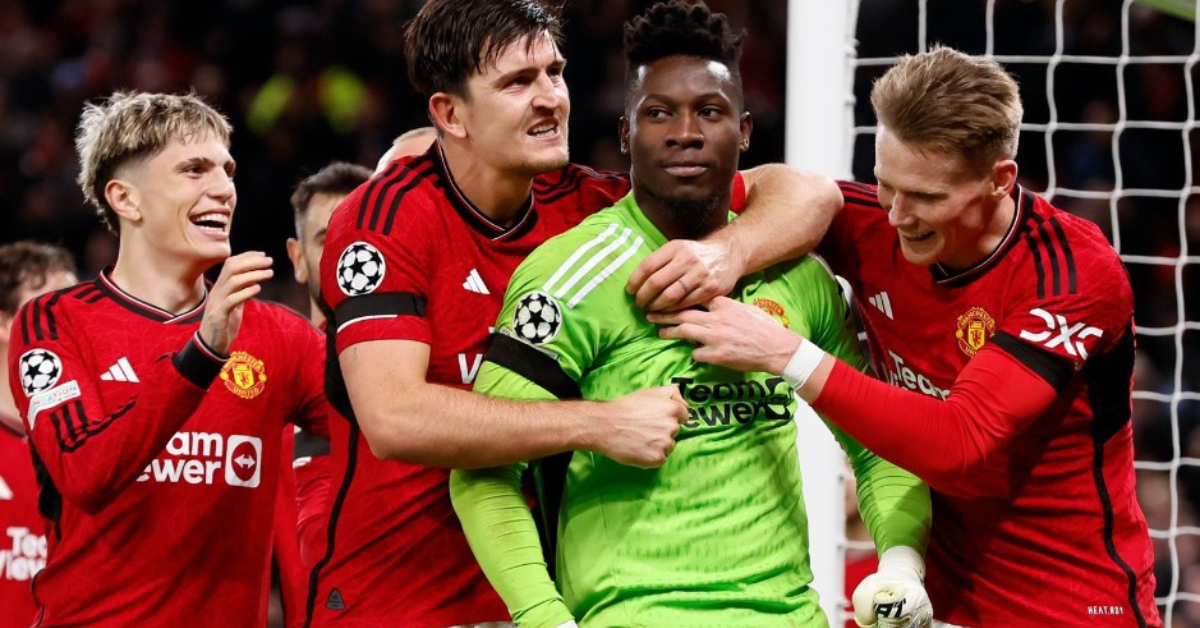 Manchester United's Andre Onana has come to the defense of his teammate, Alejandro Garnacho, following a controversial social media post. Garnacho had posted a celebratory image featuring Onana and other teammates after Onana's late penalty save in their 1-0 victory over FC Copenhagen on Tuesday night. The post, which has since been deleted, included emojis that some found offensive.
The Football Association (FA) is aware of the social media post and has reached out to Garnacho through Manchester United to gather his perspective on the matter.
In a show of support for Garnacho, Andre Onana took to Instagram to express his views on the situation. He stated, "People cannot choose what I should be offended by. I know exactly what [Garnacho] meant: Power and strength. This matter should go no further."
Manchester United, when approached for comment, referred Sky Sports News to Onana's Instagram post.
This incident brings to mind previous cases where footballers faced disciplinary action for their social media posts. In 2020, former Manchester United forward Edinson Cavani received a three-match ban and a £100,000 fine for posting a comment that included a racially offensive term while thanking a fan. Similarly, in the previous year, Manchester City's Bernardo Silva was fined £50,000 and received a one-match ban after a tweet in which he compared the facial features of a mascot for a Spanish confectionery firm to that of Benjamin Mendy.
The situation with Garnacho's social media post has sparked discussions about the boundaries of acceptable content on social platforms and the role of football clubs and governing bodies in addressing such matters. The FA's inquiry will likely shed more light on the context and intentions behind Garnacho's post.
For More Related Updates Please Visit Our Official Website
By- Sahiba Suri