THREE CITY PLAYERS UP FOR PFA AWARD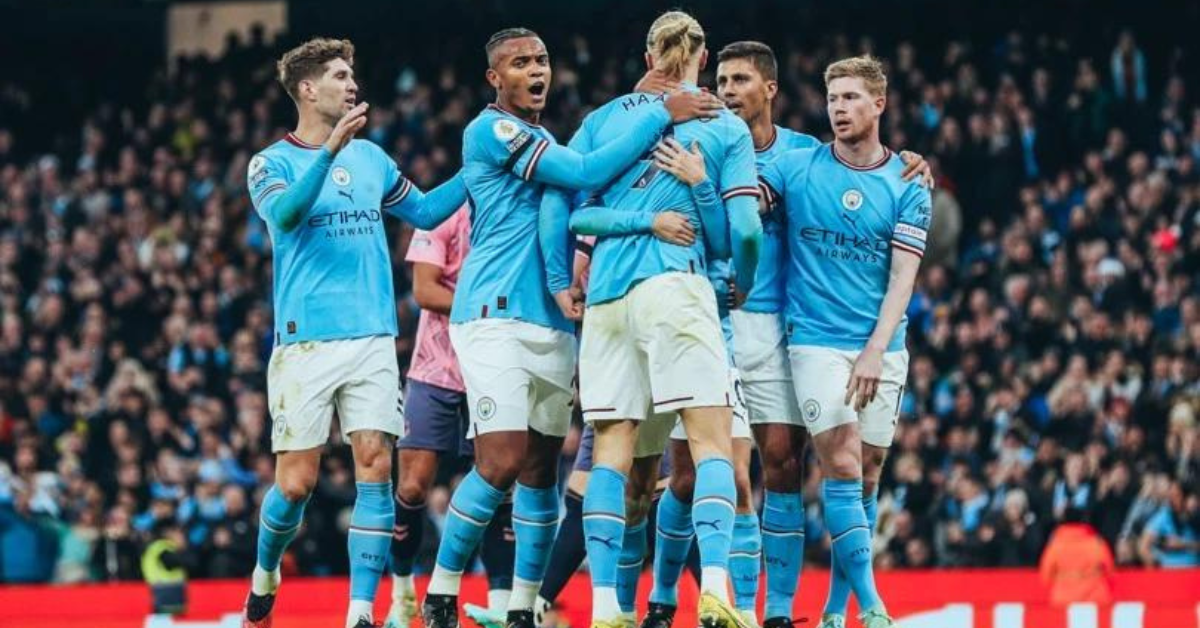 Erling Haaland, Kevin De Bruyne, and John Stones have all earned nominations for the Professional Footballers' Association (PFA) Players' Player of the Year award, recognizing their exceptional performances throughout the 2022/23 season.
MEN'S TEAM
City secures UEFA Super Cup in thrilling penalty shootout against Sevilla
These three individuals, crucial to City's remarkable Treble achievement, make up a six-player shortlist that also includes Martin Ødegaard and Bukayo Saka (both from Arsenal) and Harry Kane (formerly of Tottenham Hotspur).
Haaland made history during the 2022/23 season by breaking the single-season Premier League goalscoring record, netting an impressive 36 goals in just 35 matches. His involvement in 44 goals equaled the all-time record set by former Arsenal forward Thierry Henry in the 2002/03 season.
In total, he astoundingly scored 52 times across all competitions, showcasing his brilliance in his debut season with City after transferring from Borussia Dortmund.
Belgian midfielder De Bruyne continued to solidify his position as one of the world's premier players, contributing 10 goals and an astonishing 31 assists.
If De Bruyne clinches the award, he would become the first three-time winner, having previously secured consecutive honors in 2019/20 and 2020/21.
Stones further confirmed his status as an exceptional footballer with his finest season in a City jersey to date. He often assumed a hybrid defensive-midfield role, introducing a new dimension to City's tactical approach.
The announcement of the winner is scheduled for 29 August, coinciding with the PFA's 50th awards ceremony anniversary celebration.
PFA awards are determined through voting by members from England's 92 Premier League and Football League clubs.
The entire City community extends its congratulations to Erling, Kevin, and John on their well-deserved nominations for this prestigious award.