Reliving Manchester City's Iconic Win with Guardiola .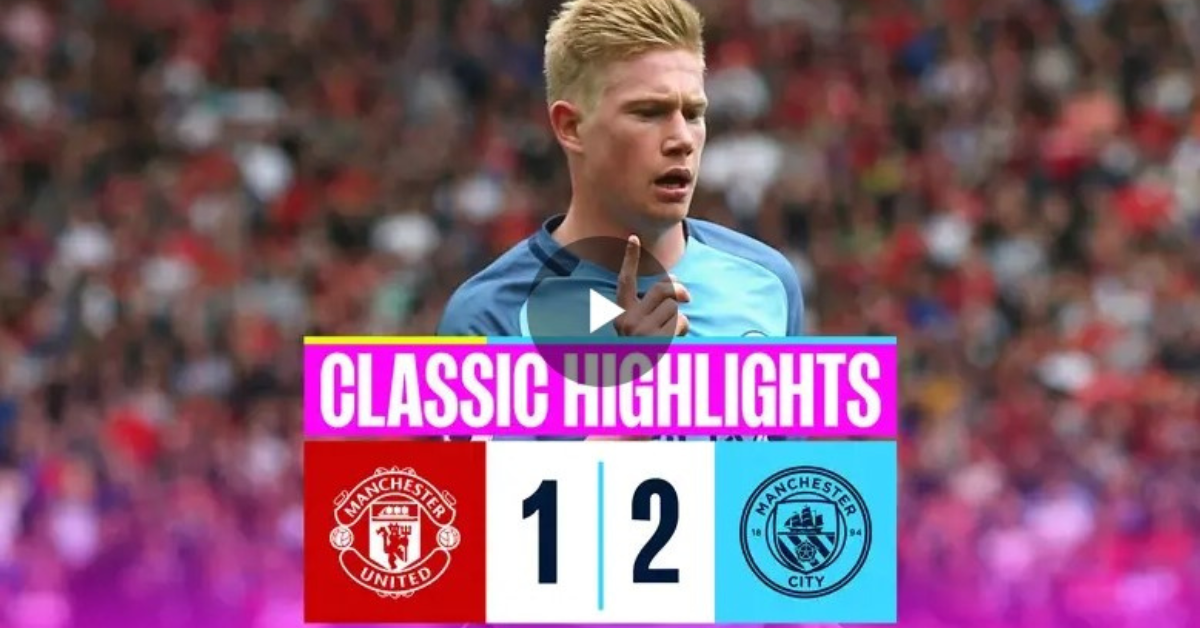 Reliving Manchester City's Iconic Win with Guardiola .
On a historic day seven years ago, Manchester City fans had reason to celebrate as they witnessed their team triumph in a pulsating Manchester derby against arch-rivals Manchester United. The year was 2016, and it marked the beginning of Pep Guardiola's managerial reign in the Premier League.
This clash was more than just a football match; it was a battle between two managerial giants, with Guardiola on one side and his old foe, Jose Mourinho, on the other. The tension was palpable, and the stage was set at Old Trafford for an unforgettable showdown.
City had started the season in impeccable fashion, winning all three of their previous matches. The atmosphere was electric as fans from both sides filled the stadium, eagerly anticipating the clash of titans.
The match got off to a scintillating start for the visiting City team. Kevin De Bruyne, a maestro in midfield, demonstrated his class by breaking through United's defense and calmly slotting the ball past David De Gea, giving City an early lead. It was a moment of brilliance from the Belgian playmaker and a sign of things to come.
City's dominance continued, and in the 36th minute, they extended their lead. Kelechi Iheanacho showcased his predatory instincts by reacting quickest to De Bruyne's attempt that had struck the post, putting City firmly in control of the game.
However, Manchester derbies are known for their dramatic twists and turns, and this one was no different. Just before halftime, Zlatan Ibrahimovic, United's talisman, pulled one back for the hosts. It injected a dose of suspense into the contest, and United hoped to mount a comeback.
But City stood firm, and the match concluded with a 2-1 victory for the visiting side. Guardiola had secured his first Manchester derby win, setting the tone for his tenure at City.
The win was not just about bragging rights; it marked a statement of intent from City. It signified their ambition and determination to challenge for the Premier League title under Guardiola's guidance.
As we look back on that unforgettable day, the memories of De Bruyne's brilliance and Iheanacho's clinical finish continue to resonate with City fans worldwide. The victory was a testament to Guardiola's tactical prowess and his ability to inspire his team to perform at the highest level.
Seven years have passed since that memorable derby, but the excitement and significance of that victory remain etched in the annals of Manchester City's history. It was a day when City announced their arrival under Guardiola's leadership, and it set the stage for many more thrilling encounters to come.
In the world of football, where rivalries run deep and emotions run high, this classic Manchester derby will forever be cherished as a defining moment in the rich tapestry of the sport's history.
For more related updates visit our official website .
By- Sahiba Suri