Man City vs Arsenal Postponed Due To Coronavirus Fears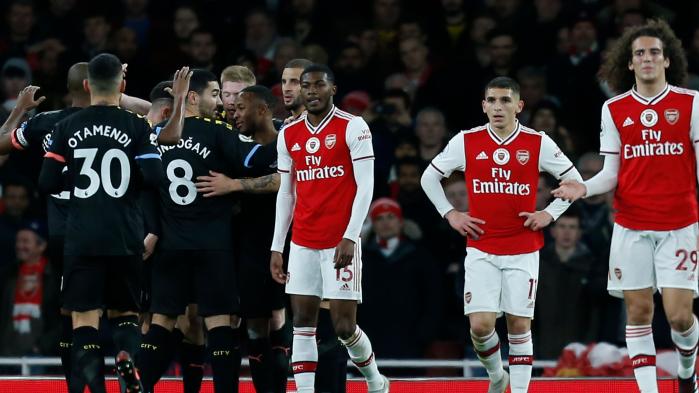 The Premier League fixture between Man City and Arsenal has been postponed as a precautionary measure due to the coronavirus outbreak – with several Arsenal players required to go into self-isolation.
Thirteen days ago, Olympiacos played Arsenal at Emirates Stadium in the UEFA Europa League and Mr Evangelos Marinakis, the Greek club's owner, who has been tested positive for COVID-19 met with several Arsenal squad members and staff. Man City vs Arsenal is the first Premier League game to have been postponed as a result of the deadly coronavirus.
Arsenal said they had "identified that a number of players met the Olympiacos owner immediately following the game". The club said the risk of those players developing Covid-19 was "extremely low", but added that affected players and staff would follow Government guidelines and self-isolate for 14 days. Arsenal also said the players and four staff who met Marinakis after the game at their stadium will be remain at their homes until the quarantine period is complete.
Also Read: FIFA and AFC Agree to Postpone Asian World Cup Qualifiers
UEFA's Champions League and Europa League were both forced to arrange matches behind closed doors on Tuesday whereas Serie A and all other sports have been put on hold in Italy, which is under national lockdown as virus cases soar. In Asia, football has been suspended in China, South Korea and Japan, and the AFC Champions League schedule heavily disrupted. FIFA and the Asian Football Confederation (AFC) agreed to postpone the Asian World Cup qualifying matches in March and June due to the coronavirus outbreak.