Kolo Toure Praises Pep Guardiola's Coaching Genius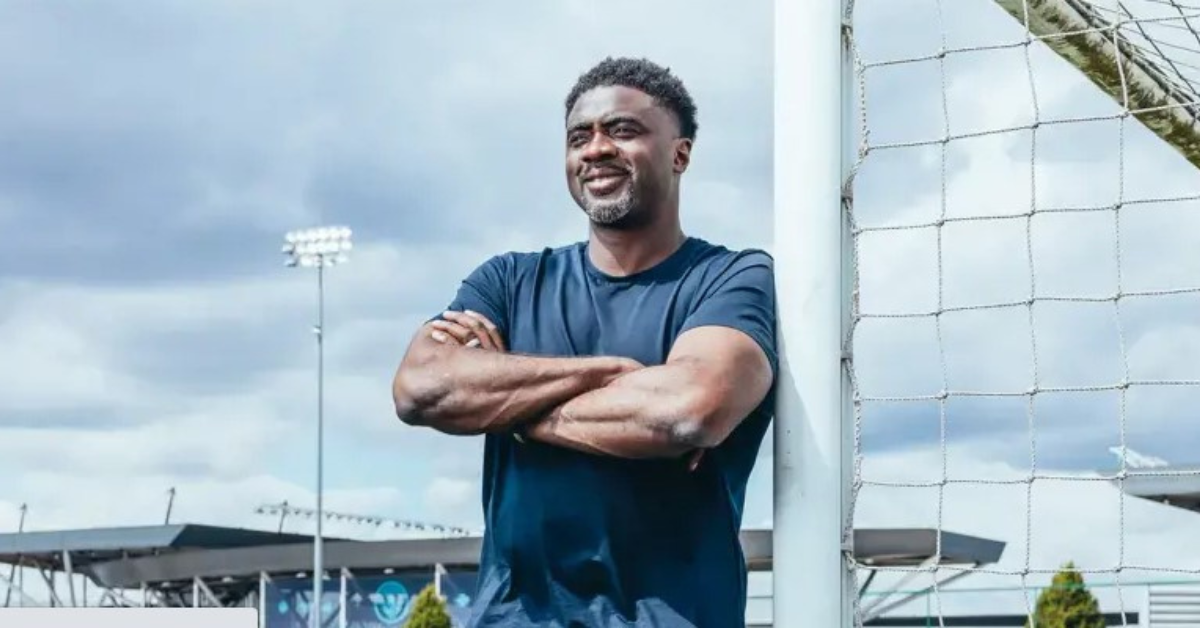 Kolo Toure Praises Pep Guardiola's Coaching Genius .
Former City Defender Toure Praises Guardiola's Ability to Motivate and Elevate Players
Kolo Toure, a former Manchester City defender who has transitioned into coaching, recently showered praise on Pep Guardiola, describing him as a coaching genius and an inspiration for all coaches. Toure's insights shed light on Guardiola's exceptional coaching style and his ability to motivate players to perform at the highest level consistently.
Toure's coaching journey began after retiring from professional football six years ago. He initially worked with Brendan Rodgers at Celtic and Leicester before taking charge at Wigan Athletic. Throughout his playing career, Toure had the privilege of playing under influential managers like Arsene Wenger, Mark Hughes, and Roberto Mancini during his four seasons at Manchester City.
Guardiola's Impact on the Team:
In Toure's view, Pep Guardiola stands as a significant source of inspiration due to his tactical acumen and attention to detail. Guardiola's ability to motivate players and maintain their high-level performance season after season is nothing short of incredible. Toure emphasizes the demanding nature of Guardiola's coaching style and how he instills the motivation to consistently excel.
Champions League Challenge:
Despite securing their first Champions League trophy as part of an historic treble last season, Toure believes that Guardiola will continue to push his players to improve and compete for all trophies, including the Champions League. He expresses confidence in Guardiola's ability to keep the team at the top of their game and suggests that the departure of some players will necessitate effective replacements to maintain the team's high standards.
Guardiola's Impact on Player Development:
Toure acknowledges Guardiola's unique talent for player development. Guardiola not only works with fantastic players but also has the ability to make them better. He motivates players to push beyond their limits and reach their full potential. Players appreciate Guardiola's coaching style because he consistently pushes them to give that extra effort required for excellence.
The Haaland Factor:
Toure highlights the incredible contribution of Erling Haaland, who scored 52 goals in his debut season for Manchester City. Beyond his goal-scoring prowess, Haaland's importance to the team was evident in crucial games, showcasing his tactical understanding. Toure believes that Guardiola and Haaland will continue to work together to have an even greater impact in the upcoming season.
Guardiola's Tactical Flexibility:
Guardiola's flexibility in using different tactical tools without compromising the team's identity impresses Toure. He points out Haaland's role in facilitating counter-attacks, demonstrating Guardiola's ability to adapt to various situations while maintaining a consistent style of play.
In conclusion, Kolo Toure's insights provide a glimpse into Pep Guardiola's coaching genius. Guardiola's motivational skills, ability to elevate players, and tactical flexibility make him an exceptional coach. As Manchester City prepares for new challenges, Guardiola's influence on the team remains a driving force.
For more related updates visit our official website .
By- Sahiba Suri