Grealish Applauds City's UCL Progress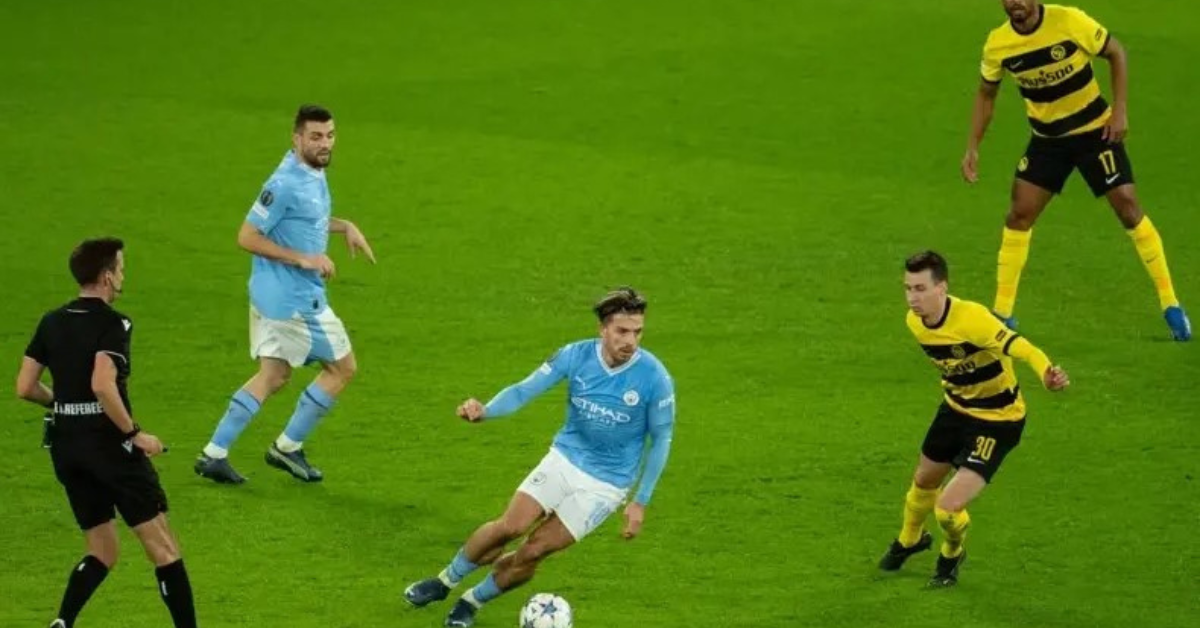 Jack Grealish commends the City team after their impressive 3-0 win over Young Boys, securing their spot in the Champions League knockout phase. Erling Haaland and Phil Foden were the stars of the match, contributing to City's 250 goals in the competition, a feat achieved faster than any other team.
Grealish, who provided an assist and played the full 90 minutes, expressed his admiration for the team and manager, extending their unbeaten run in the competition to 17 matches. He emphasized the significance of both a top manager and a cohesive team in achieving success.
Grealish praised Pep Guardiola as the best manager in the world and highlighted the team's unity on and off the pitch. The victory marks City's 11th consecutive season reaching the knockout phase of the competition, a testament to their consistency and success.
Maintaining a 100% winning record in Group G and securing their place in the last-16 with two matches to spare was a significant achievement, reflecting the team's objectives and determination.
In summary, Jack Grealish acknowledges City's remarkable performance in the Champions League, emphasizing the crucial role of both the manager and the team's cohesion in achieving success and securing their place in the knockout stage for the 11th season in a row.
For More Related Updates Please Visit Our Official Website
By- Sahiba Suri