Enjoyable Photobooth Fun with Past and Present City Stars!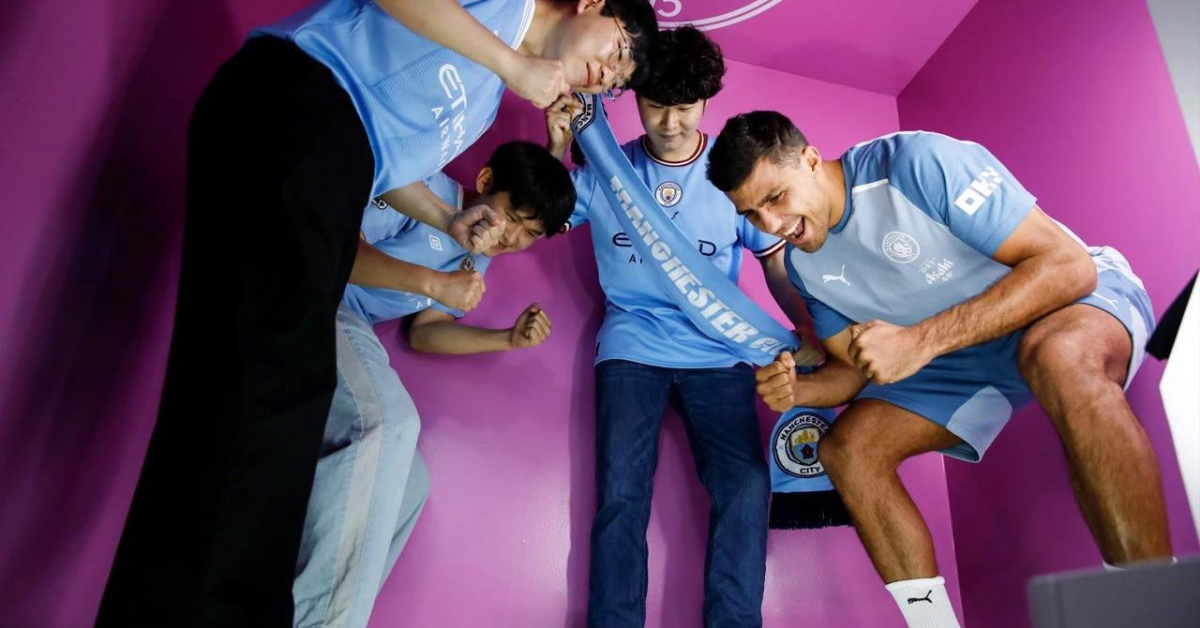 In a delightful surprise for fans in South Korea, City stars from both the past and present made a special visit to meet and greet them as part of our Asia Tour 2023. The event took place at a popular photobooth destination in the Hongdae district, where the venue was adorned in the distinct sky-blue branding of City.
Seoul OSC had the exclusive privilege of attending the event and were both shocked and delighted by the surprise appearances of Rodri, James McAtee, and Cole Palmer. Afterward, the experience was extended to the public.
Joining the trio of first-team players were legendary ex-players Joleon Lescott and Shaun Wright-Phillips, along with our beloved club mascots. Together, this quintet of heroes immersed themselves in the spirit of the occasion, happily posing for photographs and signing memorabilia, ensuring that all the attendees had a fantastic day to remember.