After a hiatus of two-and-a-half years since the previous Manchester derby, and an even longer drought of eight years without a victory over United for City fans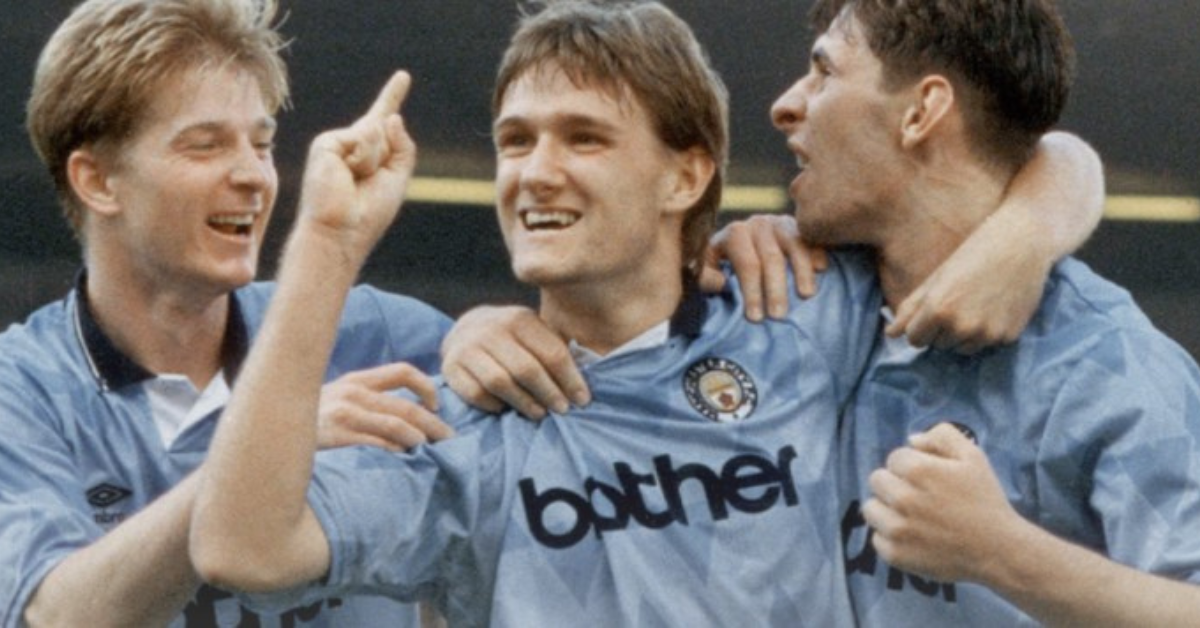 the stage was set for a showdown. United had opened their coffers during the summer transfer window, making significant signings like Danny Wallace, Gary Pallister, Neil Webb, and Paul Ince. Alex Ferguson was determined to rebuild a team that hadn't secured a league title in 23 years.
City, fresh from securing promotion on the last day of the previous season, had brought in Ian Bishop and Clive Allen to bolster their ranks in a bid to avoid their third relegation in seven years. Despite their acquisitions, there was no denying that United was the favored side for this match.
City's form was worrisome, having garnered only four points out of a possible 18 and finding themselves near the bottom of the table. In contrast, United had managed seven points from their first six games, yet the pressure on Ferguson was mounting.
Recalling the media frenzy leading up to the game, Bishop, signed from Bournemouth, said, "The media was all about United as I recall – the money they spent, the pressure they were under, and Bryan Robson's injury. But we didn't buy into that narrative at all."
Manager Mel Machin was assembling his squad around the Class of '86, a group of talented homegrown players who had clinched the FA Youth Cup. This team had nurtured six regular first-team players, all around 20 years old. While some experienced heads were present in Machin's lineup, depth seemed to be lacking.
For most of the Manchester-born youngsters, this would mark their debut in a senior derby. Paul Lake, a standout City midfielder, had encountered a taste of victory against United in a pre-season testimonial game at Old Trafford.
Lake reminisced, "I'd played against United from age 16 through the reserves and FA Youth Cup final, but hadn't featured in a senior game against them until then."
The significance of the derby wasn't lost on the players, especially considering City's modest successes. Andy Hinchliffe, a talented left-back and a lifelong City fan, was eager to face their arch-rivals, bringing his attacking flair and energetic style to the field.
By- Sahiba Suri