A blend of talent – Discover the genius of Pep Guardiola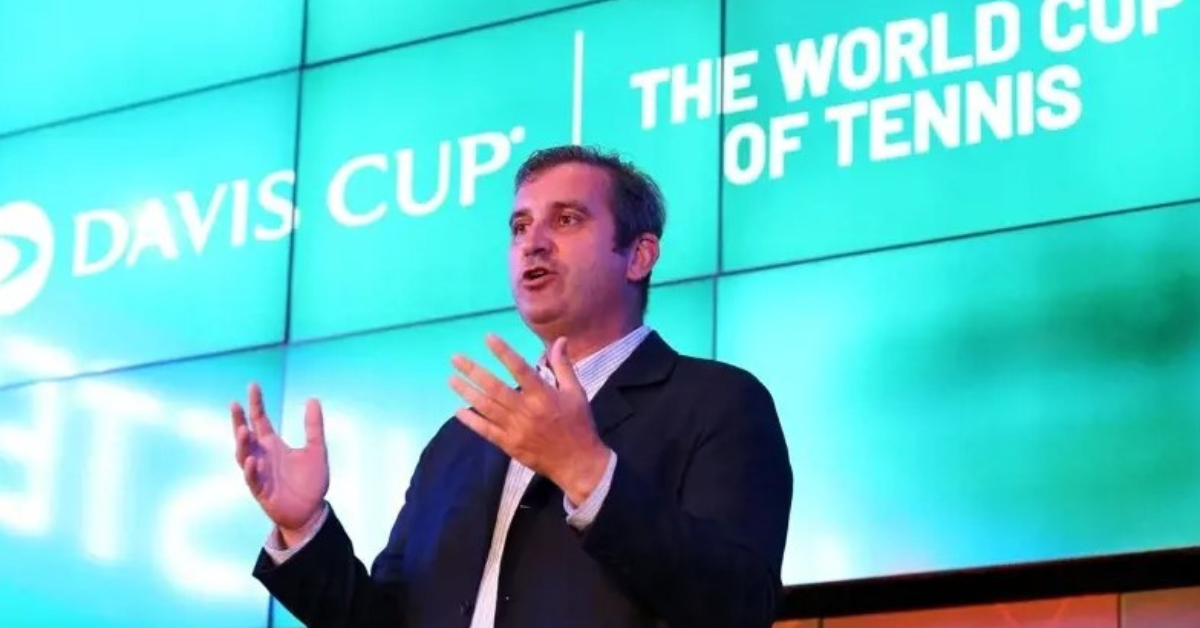 Discover the genius of Pep Guardiola – a blend of talent.
In the world of football management, few names shine as brightly as Pep Guardiola's. His remarkable achievements and innovative tactics have made him a legendary figure in the sport. Ferran Soriano, CEO of Manchester City, recently shared his insights into what makes Guardiola so successful.
Under Guardiola's guidance, Manchester City achieved an unprecedented feat by winning the historic Treble last season, which includes the Premier League, FA Cup, and EFL Cup. Additionally, they secured the European Super Cup early in the new campaign, further cementing Guardiola's status as a football genius.
During an event at the National Football Museum in Manchester, where all four trophies were displayed, Soriano had the opportunity to discuss Guardiola's success. He described Guardiola as a genius who combines talent with relentless hard work.
"He's a genius," Soriano said. "He works very hard, he is the first in the office and is the last to leave. He's also kind of obsessed so that when we lose, he can be difficult to talk to."
This dedication and work ethic have been hallmarks of Guardiola's managerial career. He not only possesses natural talent but also invests countless hours in strategizing, analyzing, and fine-tuning his team's performance.
Guardiola's drive to win inspires his players and pushes them to their limits. Soriano emphasized that Guardiola's approach is similar to that of other top performers he's encountered in his career. It's a combination of creativity, relentless pursuit of victory, and a strong work ethic.
When Soriano asked Guardiola if there was a secret to his success, the answer was simple: "hard work, hard work, hard work." Guardiola's tireless commitment to improvement serves as a powerful motivator for his squad.
One of the remarkable aspects of Guardiola's tenure at Manchester City has been his ability to introduce new ideas and strategies, and have his players buy into them. For example, last season, Guardiola moved a defender into midfield as an extra player, a tactical innovation that proved successful.
Soriano explained, "It's creativity but also very important. He gained the credibility of the players. When you talk to the players that played for Pep, what they say is he comes with new ideas, and if you follow him, you realize they work. That means that when he asks for something, the players are going to follow him."
Guardiola's ability to innovate and convince his players to embrace new tactics has been a key factor in Manchester City's success. It's a testament to his deep understanding of the game and his exceptional leadership skills.
The event at the National Football Museum took place ahead of the return of the Davis Cup to Manchester, marking the first time since 1994. The Davis Cup will be held at the AO Arena from September 12 to 17, with Great Britain competing in Group B against Australia, France, and Switzerland.
In the footballing world, Guardiola's brilliance continues to shine, and his impact on the sport's tactics and strategies is undeniable. As long as he remains at the helm, Manchester City fans can look forward to more innovative football and remarkable achievements on the horizon.
For more related updates visit our official website .
By- Sahiba Suri