Man United Stars Shine Internationally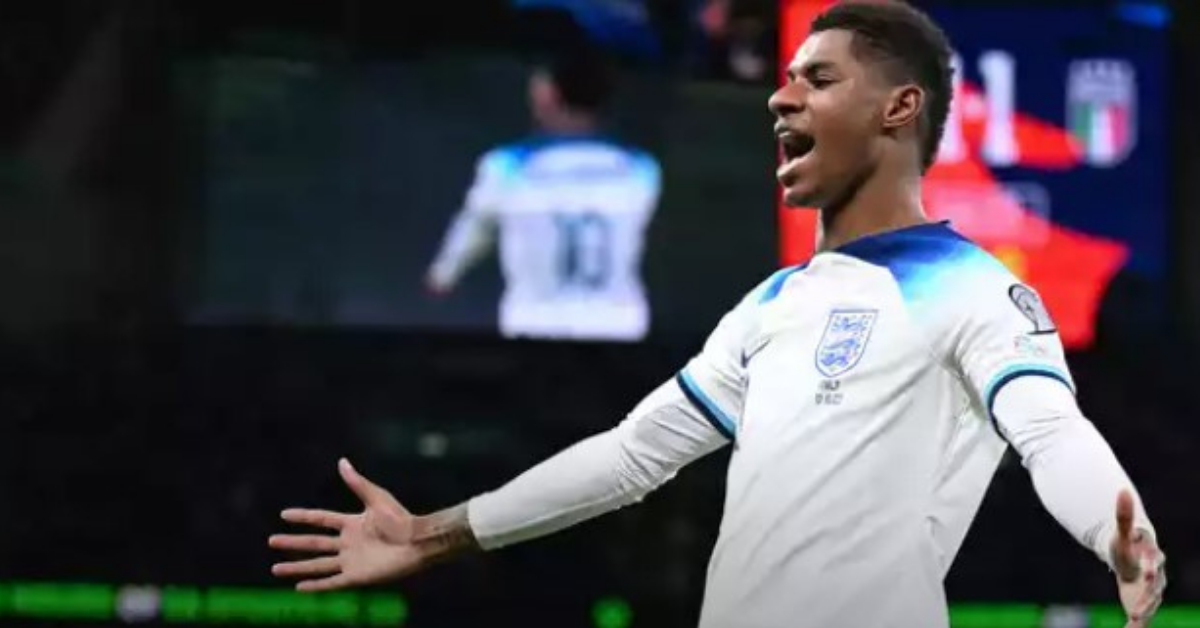 On Tuesday night, two Man United strikers showcased their goal-scoring prowess for their respective national teams. Marcus Rashford and Rasmus Hojlund both made significant contributions, leaving a mark on international football.
In the second half of England's Euro 2024 clash against Italy at Wembley, the score was level at 1-1 following first-half goals from Gianluca Scamacca and Harry Kane. It was then that Marcus Rashford, donning the iconic United no.10 shirt, exhibited his trademark style. He burst into the box from the left and skillfully placed the ball into the bottom corner, showcasing the pace, power, and precision that fans have come to expect from him.
Rashford's goal was complemented by a late strike from Harry Kane, securing England's victory and confirming their place at Euro 2024. Additionally, the match featured United's defender Harry Maguire, who delivered a composed and assured performance as part of the England defense. Maguire's presence helped thwart future opportunities for the Italian visitors, contributing to England's win.
But the goal-scoring action wasn't limited to Rashford. His Manchester United teammate, Rasmus Hojlund, also found the back of the net, representing Denmark. The 20-year-old, who joined Old Trafford in the summer, displayed his attacking prowess. Hojlund carved out a yard of space in the box and unleashed a fierce left-footed strike into the roof of the net, opening the scoring in the first half of the Euro 2024 qualifier against San Marino. Christian Eriksen, another Danish Red and a fellow United player, started the game and displayed his trademark composure as Denmark dominated, securing a deserved lead at halftime.
San Marino managed to level the score in the second half through Alessandro Golinucci, but Yussuf Poulsen ensured Denmark's victory by restoring their lead in the 60th minute. Denmark emerged victorious with a 2-1 win, maintaining their position in second place in qualification Group H, with a four-point lead over third-placed Kazakhstan.
Meanwhile, Jonny Evans, another Manchester United player, captained Northern Ireland as they suffered a 1-0 home defeat to Slovenia. Scott McTominay, representing Scotland, wore the captain's armband as they were defeated 3-1 by France.
In light of the impressive performances by Manchester United players, particularly Bruno Fernandes, during this international break, the sight of both Rashford and Hojlund finding the net is undoubtedly a welcome sight for fans. It sets the stage for Saturday's Premier League clash against Sheffield United at Bramall Lane and keeps the excitement alive for United supporters.
The international break has not only provided a platform for players to represent their nations but has also highlighted the talent and contributions of Manchester United's stars on the global stage. The continued success and form of these players bode well for the club's prospects in upcoming competitions and fixtures.
For More Related News Please Visit Our Official Website
By- Sahiba Suri