LOOK AHEAD TO NEW CHANGES IN 2023/24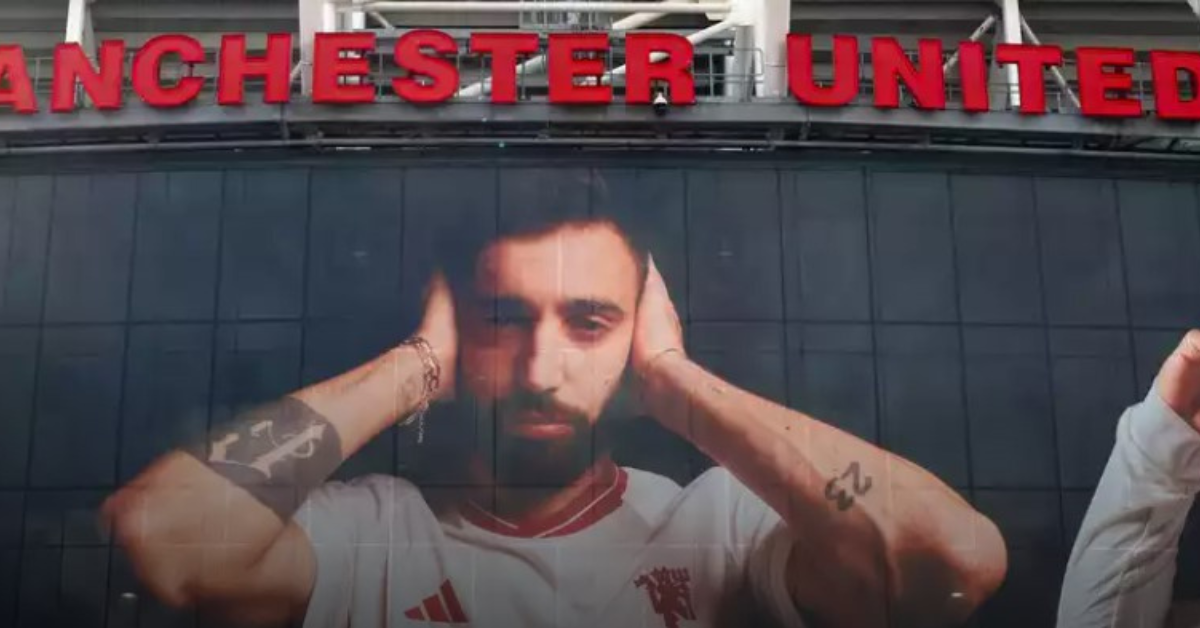 With the upcoming Premier League season on the horizon, let's take a glimpse at what lies ahead in 2023/24.
While Burnley confronts Manchester City tonight (Friday), we'll have to wait until Monday night for the kickoff, as Wolverhampton Wanderers makes its way to Old Trafford for a 20:00 BST match.
Erik ten Hag is eager for his second term at the helm, as the Reds aim to build upon their third-place finish and Carabao Cup triumph from the previous season.
As we anticipate the unfolding of the next nine months, here's a rundown of certain changes and details to be aware of.
Ten Hag's vision for 2023/24 Video
TEN HAG'S VISION FOR 2023/24
INCREASED SAFE STANDING
An additional 2,100 fans will now have the opportunity for safe standing at Old Trafford, with new rail seats installed in the south-west quadrant of our renowned stadium. Following successful trials, this is expected to enhance the energetic atmosphere at the Theatre of Dreams, while Erik ten Hag's squad aims to continue their impressive home performance record from his inaugural season in charge.
TIMEKEEPING ADJUSTMENTS
The focus on effective playing time has garnered significant attention since the start of EFL action. IFAB (International Football Association Board) is pushing for more efficient timekeeping, not solely to counteract time-wasting, but to potentially align games more closely with those at the last World Cup. This could mean additional time being added at the end of each half for various factors. Referees' chief Howard Webb explained, "We're asking officials to apply precise amounts of time for goals scored, from the moment the goal is scored until the restart. For substitutions, we're requesting that the total time taken be added, rather than a rough 30 seconds as was traditionally done. Alongside this, officials are urged to actively restart the game, addressing players who delay or waste time, in a more consistent manner than before."
THE STADIUM CLOCK
At Old Trafford and other venues, the clocks will now continue running until the halftime and full-time whistle. They will then be reset for the second half. Additionally, a reminder has been issued that the additional time displayed by the fourth official represents the MINIMUM being applied.
PARTICIPANT BEHAVIOR CHARTER
A fresh initiative seeks to ensure respect towards match officials across the game. Captains, like Bruno Fernandes, are tasked with managing their teammates' behavior. Confrontations involving two or more players and officials will result in a yellow card followed by reporting to the FA. Bookable offenses encompass confronting officials or displaying disrespectful actions. Red cards will be issued for discriminatory behavior/language, aggression, and/or offensive gestures.
THE TECHNICAL AREA
As part of the charter, individuals within the technical area are expected to exhibit responsible conduct. Only one person is allowed to stand at the front of the designated space and coach during the match. While a second person can stand, they must remain close to the technical-area seating, and all others must be seated.
MINOR RULE ADJUSTMENTS
IFAB has ratified several modifications to the Laws of the Game. Aside from the aforementioned timekeeping components, watch out for stricter enforcement of goalkeeper behavior during penalty kicks and adjustments concerning offside and the concept of 'deliberate play' in this context.
TAKING THE KNEE
Premier League captains have united to reaffirm their commitment against racism and discrimination. Throughout the season, players will take a knee at specified moments, including before the commencement of fixtures. This gesture will also be observed during the dedicated No Room for Racism games in October and April, as well as on Boxing Day and the final day of the season.