The International Games NFL are making a return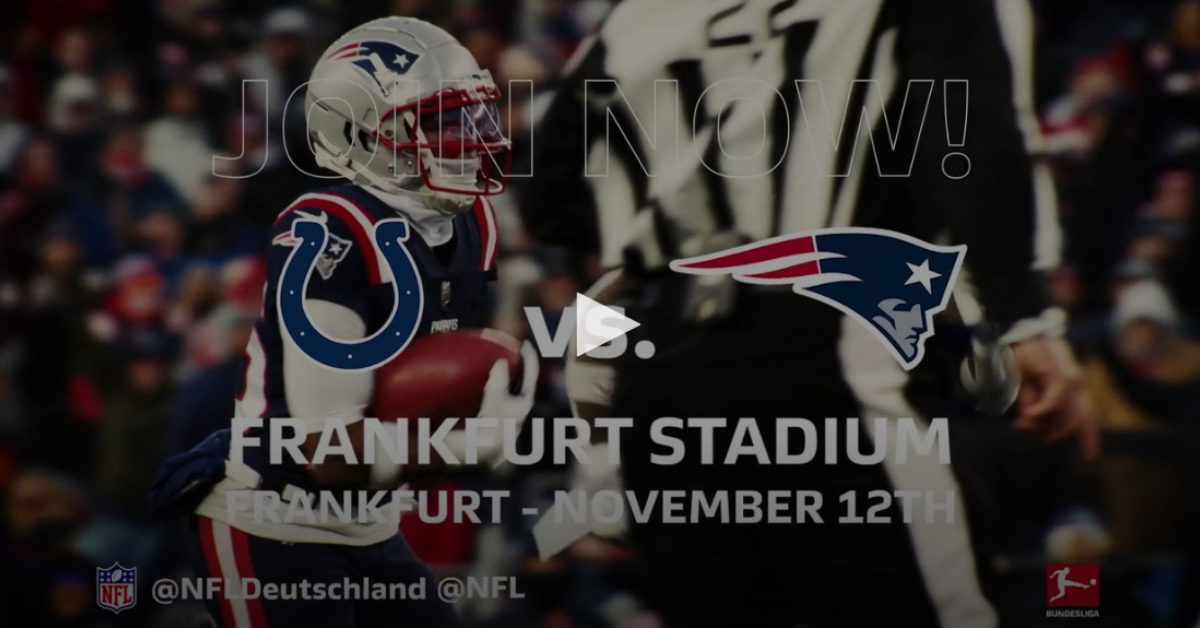 The NFL International Games are making a triumphant return to Germany this year, bringing the excitement of American football to the heart of Europe. Two regular-season games are set to take place at Frankfurt Stadium, promising unforgettable moments for fans. But that's not all – there's an incredible opportunity for football enthusiasts to take part in the "Week of Football" like never before.
How to Enter:
Participating in this thrilling opportunity is easy. All you need is to have a registered Bundesliga account. If you're not yet a member, fret not – you can sign up for a Bundesliga account for free and join in on the excitement!
What's at Stake:
Now, for the grand reveal of what's up for grabs! Every Bundesliga account holder registered by the 10th of October 2023 will automatically be entered into a prize draw. Here's what's on the line:
Main Prize: Two tickets to witness the epic clash of titans, Der Klassiker, featuring Borussia Dortmund and Bayern Munich. But that's not all; you'll also score tickets to catch the Miami Dolphins face off against the Kansas City Chiefs. As if that weren't enough, your travel and accommodation for both games will be covered. It's a football fan's dream come true!
Additional Prizes: There are even more chances to win! Nine lucky winners will snag two tickets each to the NFL games in Germany. You can choose between the electrifying showdown of the Miami Dolphins versus the Kansas City Chiefs or the clash of the Indianapolis Colts and the New England Patriots.
This "Week of Football" promises action-packed days and unforgettable memories. It's an opportunity that any football aficionado wouldn't want to miss.
Terms and Conditions:
For full details and official terms and conditions, please refer to the official rules page.
So, mark your calendars, get registered, and prepare to be part of the "Week of Football" that will leave you at the edge of your seat. With the NFL returning to Germany and the prospect of Der Klassiker, it's a sporting extravaganza like no other. Frankfurt Stadium, with its impressive tent roof and a seating capacity of 51,500, is ready to welcome fans from around the world. Don't miss your chance to be a part of history – register for a Bundesliga account today and enter to win your tickets to the "Week of Football"!
For more related updates visit our official website .
By- Sahiba Suri