Szoboszlai Historic Liverpool Debut Goal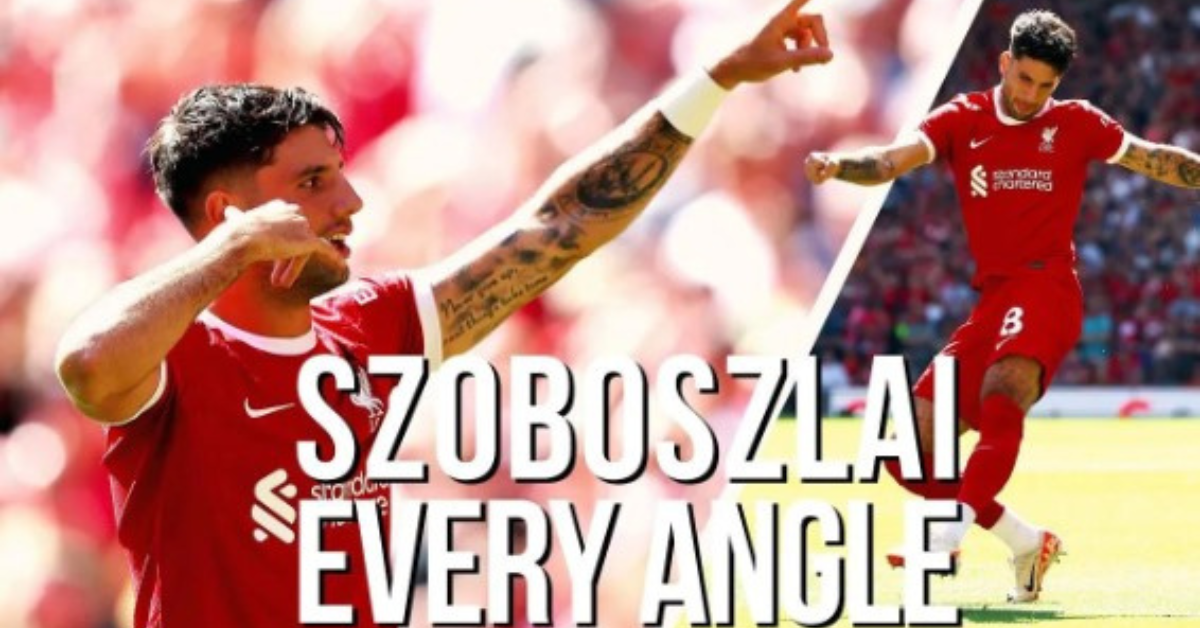 In a moment of brilliance, Hungary's national team captain, Dominik Szoboszlai, etched his name in Liverpool's history books by netting his inaugural goal for the club. This extraordinary feat unfolded just three minutes into Liverpool's clash with Aston Villa, igniting a spectacular 3-0 triumph in the Premier League at the iconic Anfield stadium.
The goal that marked Szoboszlai's arrival as a Liverpool player was nothing short of remarkable. Positioned strategically at the edge of the box following a cleared corner, the talented midfielder exhibited his exceptional skills and composure. With unwavering precision, he executed a pinpoint first-time finish that left spectators in awe as the ball soared inside the right-hand post.
This sensational goal showcased Szoboszlai's innate talent and ability to make an immediate impact on the pitch. Liverpool fans and football enthusiasts around the world were treated to a moment of sheer brilliance, a testament to the caliber of talent that the club has acquired.
For those eager to relive this extraordinary goal, Liverpool has provided the opportunity to watch it from every possible angle. This comprehensive coverage ensures that fans can dissect and appreciate every aspect of Szoboszlai's remarkable finish, from the moment he made contact with the ball to its precise placement inside the right-hand post.
The goal not only kickstarted Liverpool's 3-0 victory but also set the stage for what promises to be a memorable chapter in Szoboszlai's Liverpool journey. As he continues to acclimate to the team and the Premier League, this inaugural goal is a harbinger of the remarkable contributions he is poised to make.
Liverpool's commitment to providing fans with a close-up view of this momentous occasion reflects their dedication to delivering an unparalleled fan experience. Whether you're a die-hard Liverpool supporter or a connoisseur of exceptional football moments, witnessing Szoboszlai's brilliant first goal from every angle is an opportunity you won't want to miss.
As the football world celebrates this exceptional talent and his incredible debut goal for Liverpool, fans can savor the magic of the moment by watching it from all perspectives. Head to Liverpool's official platform to witness Szoboszlai's historic goal in all its glory and relive the excitement of that unforgettable Anfield day.
For more related updates visit our official site .
By- Sahiba Suri