"O DIA DA BAHIA" – Bahia in Manchester Celebration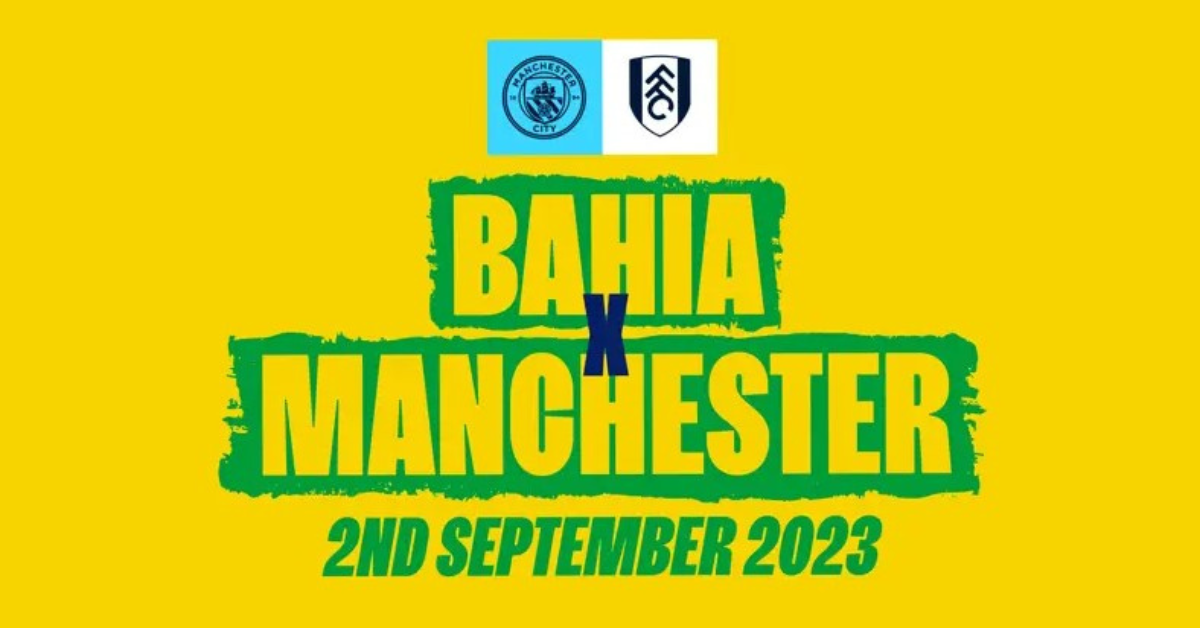 City and sister club Bahia are set to host a special and vibrant series of activations centered around the theme "O Dia da Bahia" or "Bahia in Manchester." These festivities are planned in conjunction with our game against Fulham at the Etihad Stadium on Saturday, offering a unique blend of football and music that celebrates Bahia's distinctive identity and warmly welcomes the newest addition to the City Football Group family.
The star attraction of the event will be Carlinhos Brown, an iconic Brazilian musical artist known for his dynamic performances and his passionate support for Bahia football. As part of this celebration, Carlinhos will lead the charge, infusing the atmosphere with the rich cultural tapestry of Bahia.
Carlinhos and his electric trio truck will captivate fans, transporting the authentic essence of Bahia's traditions to the heart of Manchester. Engaging performances will take place outside the West Reception, featuring A Dama and O Maestro, who will bring their musical prowess to the stage outside the East Reception. Meanwhile, the Kids Fanzone will resonate with the rhythmic beats of the Corridor of Timbaleiros, a group of traditional Brazilian drummers.
Watch: https://www.sportsmonks.com/premier-league/liverpool-womens-amos-cup-insights/
In addition to captivating performances, Carlinhos, an Oscar nominee and a Latin Grammy winner, will share tokens of Bahian culture with supporters, including the renowned Lord of Bonfim ribbons, emblematic of Bahia's heritage. The connection between music, football, and culture will come alive as Carlinhos graces the pitch in a special appearance just before kick-off.
The celebration will extend to other Bahian traditions as well, such as a captivating capoeira presentation and the vibrant presence of Bahia mascots, joining forces with City's own beloved mascots, Moonchester and Moonbeam.
The entire event has garnered support from esteemed entities such as the Government of the State of Bahia, the Municipality of Salvador, and our club partners Axi, Socios.com, and Esportes da Sorte, underscoring the collaborative spirit that brings these festivities to life.
"O Dia da Bahia" is not merely a celebration; it's a testament to the power of football and music in uniting cultures, bridging gaps, and creating lasting memories. As City and Bahia join hands, this event will undoubtedly mark a moment of harmony, creativity, and shared joy, fostering connections that transcend borders and speak to the universal language of passion.
For more related updates , visit our official website .
By- Sahiba Suri