Jürgen Klopp's Assessment of Chelsea 1-1 Liverpool: 'A Solid Foundation'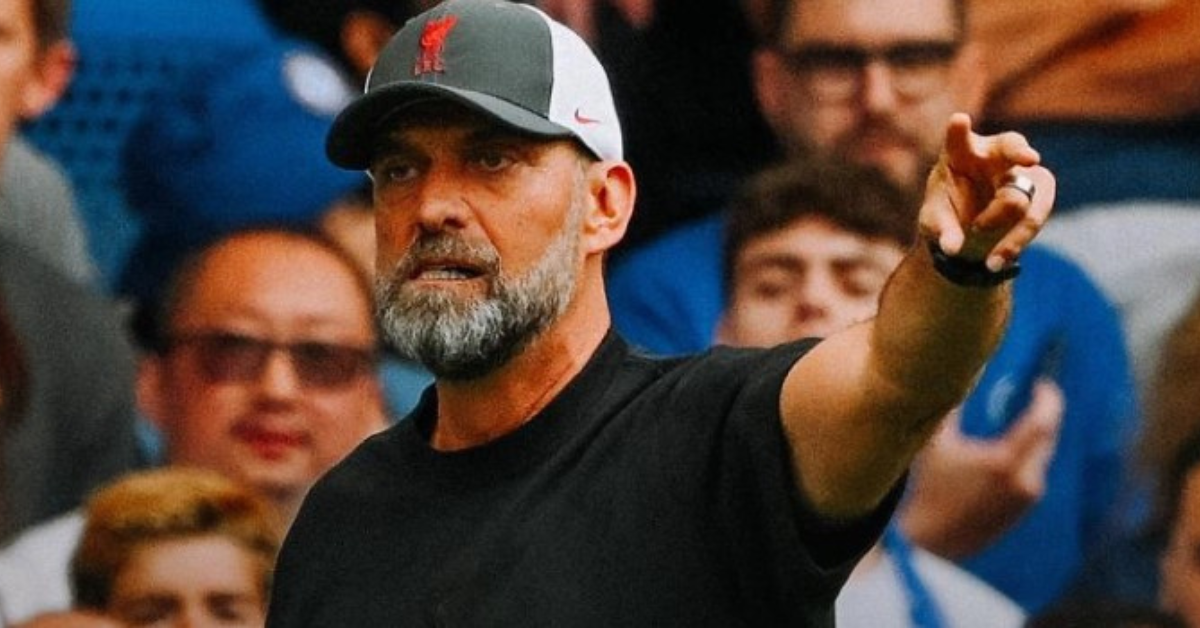 Jürgen Klopp expressed contentment over securing a point while acknowledging the potential for improvement from Liverpool following their 1-1 draw with Chelsea.
The Reds and the Blues couldn't be separated in their inaugural Premier League match of the 2023-24 season, resulting in a shared outcome.
Luis Diaz found the net first in the 18th minute, capitalizing on a well-coordinated team move, before Axel Disasi equalized for Chelsea.
Both Mohamed Salah and home defender Ben Chilwell had goals disallowed for offside via VAR, leading to both sides settling for a point in an eventful encounter.
Klopp shared his insights during his post-match media briefing. Here are some highlights:
On the game and result…
"I'm satisfied with a point. I watched the game, so I'm aware of the potential outcomes… we could have faced a loss too, that's the nature of it. I believe they had the final opportunity of the game, right? That could have been an ideal moment to secure victory. However, we commenced the game on a strong note, which I genuinely appreciated. We executed the concepts we'd worked on. We netted two splendid goals, one being disallowed due to offside, which was extremely close. In any case, the buildup to that goal showcased excellent quality. But we opened the door for Chelsea. On a couple of instances, we lost possession needlessly, and I think their second goal involved a set-piece. I'm not entirely certain."
On Cody Gakpo's midfield role…
"He played as an eight. He was tasked with fulfilling the responsibilities of an eight… he occupied that role throughout the pre-season. He possesses versatility in various positions. In contemporary football, players should be versatile, and we should eliminate fixed positions. When we decided to allocate individual numbers on the back of shirts, the No. 2 was no longer confined to that number, and the same went for No. 6… that marked a positive step. Modern football follows such trends. Players can perform multiple roles, and even Dom Szoboszlai wasn't confined to his previous role in his previous club; he was more involved from the wing. His role suits him well. He's invaluable to us. In today's match, you could observe the difficulties of the season opener—numerous spaces to cover, gaps to close, which posed a challenge for us."
On Salah's substitution…
"I haven't spoken with him yet. Historically, I can't recollect a time when Mo left the pitch in high spirits – and that's okay, perfectly okay. Today, it wasn't something I pondered; I wasn't even aware that if he scored in this game, it would have marked an all-time record for the opening day. Thus, I understand his frustration. Nonetheless, I am the manager of the entire team, and at that juncture, fresh legs were needed. It was a logical move for us, and it wasn't about Mo, nor was it against him. Almost everything we achieved was thanks to him. Naturally, he wasn't content; that was evident, and it's not a concern."
On additional stoppage time…
"Last season, some teams exploited this, undoubtedly. We weren't one of those teams, and we never have been. I knew we'd receive a yellow card – probably the first yellow – for time-wasting during a throw-in. When Trent searches for a player and attempts to locate one, it's a tactical decision; he can't simply seize the ball and throw it. It involves tactics… perhaps this needs some clarification, but apart from that, many teams overdid it, making it blatantly obvious. That's why everyone believes we should see more football. I'm uncertain about the actual ball-in-play time today, but that's the current scenario. For me, it wasn't an issue today, to be honest. The first half saw around six minutes due to VAR decisions. And in the second half, about five minutes. It's quite substantial, but that's the current setup. I'm not sure if it will endure, but for now, that's how it is, and we must adapt."