Harvey Elliott Stunning England U21s Performance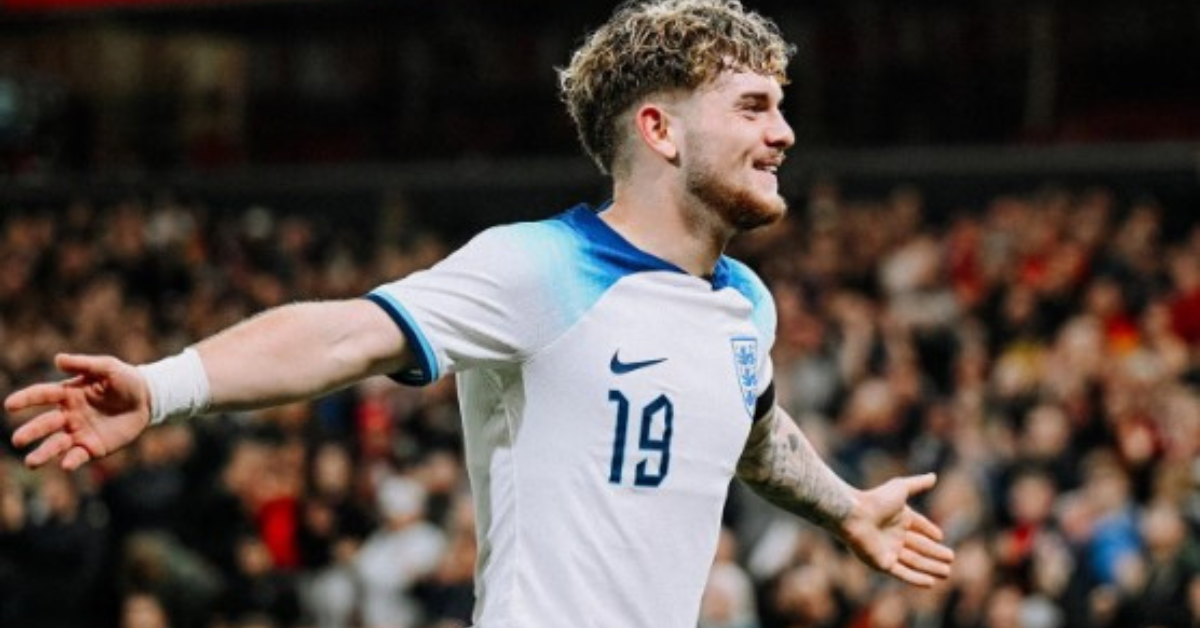 Harvey Elliott Shines for England U21s with Brace and Assist
In a commanding performance for England U21s, Harvey Elliott displayed his immense talent by recording a brace and an assist as the Young Lions secured a resounding 9-1 victory over Serbia in their 2025 U21 European Championship qualifying campaign. The match, held at the City Ground, showcased Elliott's prowess and the strength of Lee Carsley's squad as they made it two wins from two in Group F.
Elliott's Stellar Performance
Harvey Elliott's impact was felt early as he struck his nation's third goal in added time at the end of the first half. This came after Serbia had initially taken the lead, but Elliott, positioned on the edge of the area, expertly fired the ball into the top corner of the net, leaving the opposition goalkeeper with no chance. This goal not only leveled the score but also set the stage for an exceptional performance.
The Liverpool youngster wasn't finished, as he wrapped up the evening with another solo strike in second-half stoppage time. Demonstrating his clinical finishing ability, he calmly slotted the ball underneath the goalkeeper to complete the scoring. Just minutes before his own goal, Elliott had provided an assist for Jonathan Rowe, contributing to England's eighth goal of the night.
Promising Debut for Jarell Quansah
In Nottingham, Jarell Quansah made a late appearance as a substitute, marking his debut at U21 level for England. His introduction is a promising sign for the squad, as young talents continue to emerge and strengthen the team's depth.
Injury Woes for Andy Robertson
Elsewhere in Euro 2024 qualifying, Liverpool's Andy Robertson faced disappointment as Scotland were defeated 2-0 by Spain at Estadio de La Cartuja in Seville. The left-back was forced to leave the pitch in the first half after sustaining a shoulder injury during a collision with Spanish goalkeeper Unai Simon. Head coach Steve Clarke expressed his concern over the injury, stating that they would assess the situation and hope for a swift recovery for Robertson to aid both his club and the national team in the future.
Salah Leads Egypt to Victory
On the international stage, Liverpool's Mohamed Salah took on the role of captain for Egypt, leading his team to a 1-0 friendly victory over Zambia in the United Arab Emirates. The win was secured by a late goal from Hamdy Fathy in the fourth minute of added time. Salah's leadership and contribution to the team were evident as he played a pivotal role before being substituted during stoppage time.
As international football continues to provide a platform for young talents like Harvey Elliott to shine and established stars like Mohamed Salah to lead, these players showcase their skills on a global stage. Their performances not only contribute to their national teams' success but also bring excitement and anticipation for their respective clubs and supporters. Football fans worldwide eagerly await their return to club action, where they will aim to replicate their international success.
For More Related News Please Visit Our Official Website
By- Sahiba Suri