Getting to Know OLSC Barcelona: We Love You Liverpool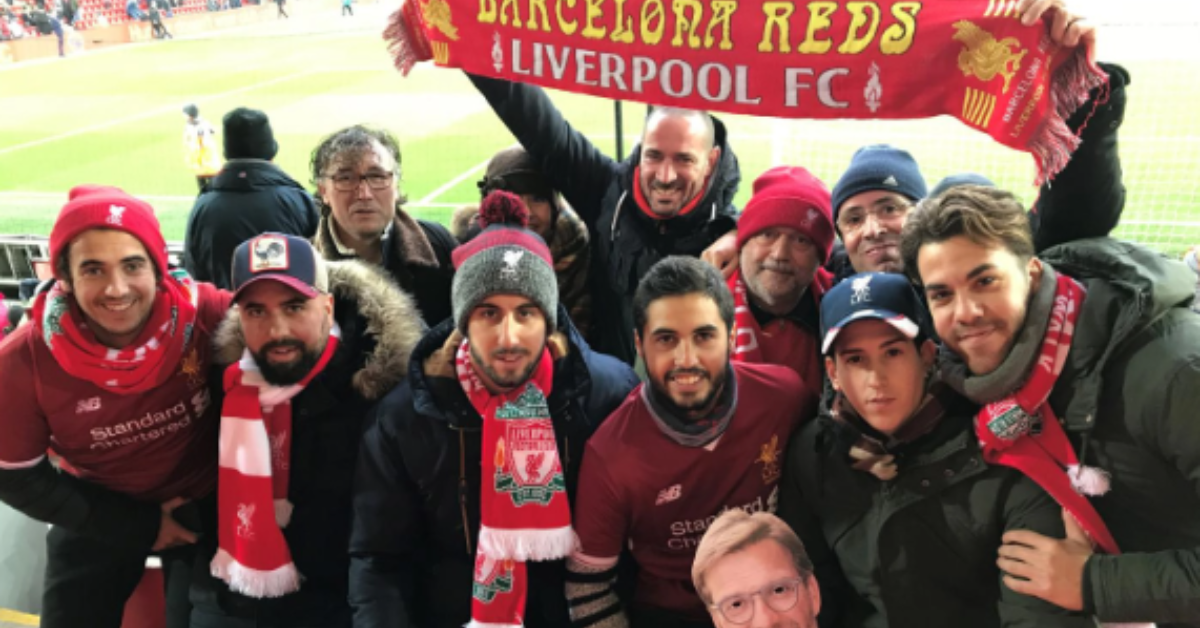 Liverpool FC boasts an extensive network of Official LFC Supporters Clubs (OLSCs) spread across 100 countries, connecting passionate and loyal Reds fans from all corners of the globe. Through our We Love You Liverpool feature, we aim to bring supporters closer together, fostering a sense of community among the worldwide fanbase.
One such vibrant supporters club is OLSC Barcelona, established in 2008 under the leadership of enthusiastic Reds, Sergi, and Cesc, during Rafa Benitez's managerial tenure. With a current membership of 50, they gather at the James Joyce, a popular Irish bar in the heart of Barcelona, to watch matches and enjoy each other's company.
OLSC Barcelona takes pride in their strong camaraderie and friendship among members, creating a small Anfield-like atmosphere within their pub. Their gatherings extend beyond matchdays, involving lunch or dinner meetups and participating in amateur football tournaments. Embracing the true spirit of the Liverpool Way, they cherish the special moments shared with fellow supporters.
For OLSC Barcelona, supporting Liverpool is more than just a passion; it's about building lasting memories. The club's visits to Spain are eagerly anticipated, with memorable encounters in Seville, Madrid, Villarreal, and, of course, Barcelona. In a memorable trip to Anfield for the Fulham game in November 2019, they had the honor of enjoying the company of Antonio Nunez, a former Liverpool player from the iconic 2005 squad.
OLSC Barcelona stands as a shining example of the global reach and impact of Liverpool FC's fanbase, united by their unwavering love for the club. Their continued support and enthusiasm play an integral role in the success and legacy of Liverpool FC.