GALLERY: BEHIND-THE-SCENES OF BERNARDO'S CONTRACT SIGNING DAY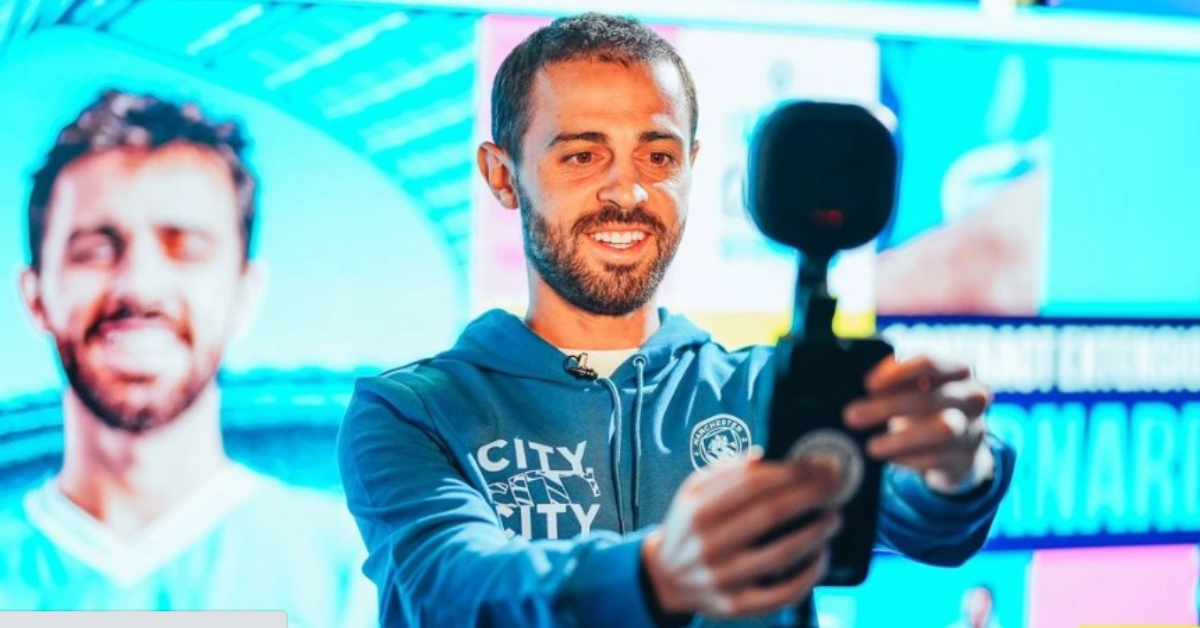 Experience the captivating visuals from Bernardo Silva's contract signing day, where he officially extended his tenure with City by another year.
MEN'S TEAM
Bernardo Silva signs contract extension
Bernardo Silva's enduring connection to the sky blue jersey continues, with the midfielder committing to a new one-year contract extension. This extension encapsulates his remarkable six-year journey, during which he has contributed significantly to securing 14 major trophies.
The momentous occasion unfolded as Bernardo concluded the formalities of the agreement, swiftly transitioning to fulfill media responsibilities integral to the contract announcement.
Following the signing, the affable midfielder engaged in a video interview with City Studios for mancity.com and our official app. Additionally, he recorded special messages tailored for our various social media platforms.
Notably, the amiable Portuguese talent participated in a photo session to capture captivating images intended for our digital platforms.
Once again, our lens was poised to encapsulate the essence of the day in its entirety, providing an insightful glimpse into the memorable events surrounding Bernardo's contract signing.
By- Sahiba Suri