Experience the thrilling moments of Liverpool.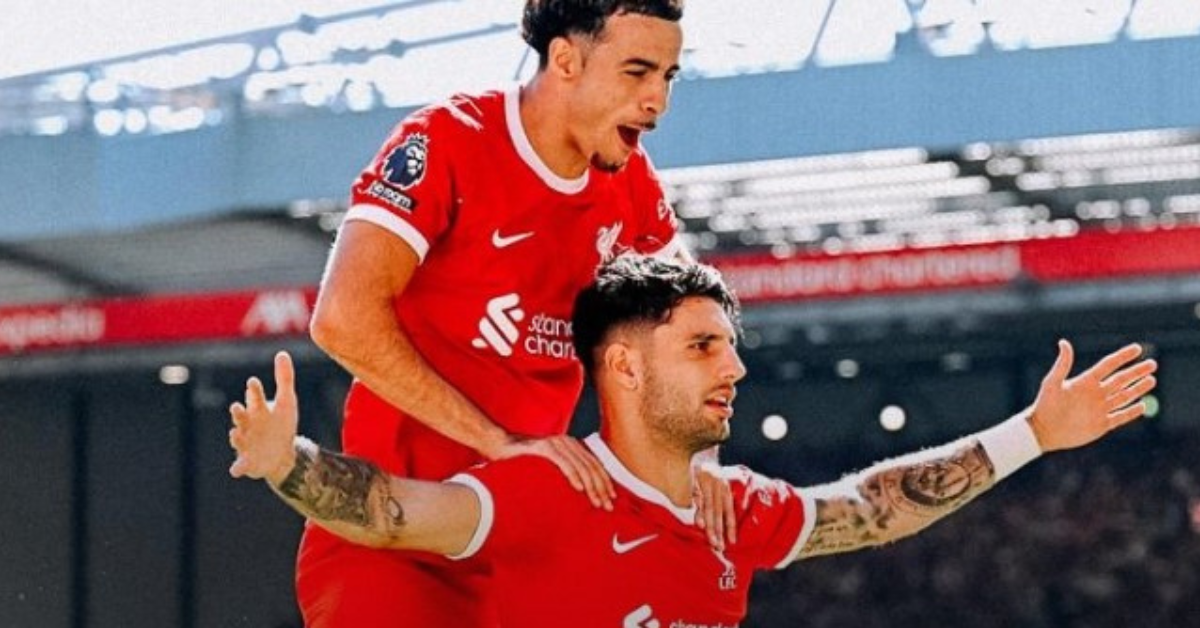 Experience the thrilling moments of Liverpool.
In the most recent installment of Inside Anfield, we invite you to relive the thrilling moments of Liverpool's resounding 3-0 triumph over Aston Villa. The match, played on a Sunday afternoon, showcased the Reds' dominance and skill, leaving fans in awe.
The game's narrative began with Dominik Szoboszlai's spectacular first goal for Liverpool. The Hungarian midfielder's strike ignited the atmosphere at Anfield, setting the stage for an exceptional performance by the team. Szoboszlai's ability to find the back of the net with precision and flair was a sight to behold, leaving fans and pundits alike singing his praises.
But the excitement didn't stop there. Mohamed Salah, the talismanic forward, added to Liverpool's tally with a close-range finish that demonstrated his remarkable goal-scoring instincts. His ability to capitalize on opportunities in the box reaffirmed his status as one of the Premier League's most prolific goal-scorers.
Matty Cash, on the other hand, inadvertently contributed to Liverpool's victory with an own goal. The unfortunate moment for the Villa defender was a testament to the relentless pressure applied by Liverpool's attack. The Reds' ability to force errors from their opponents was on full display, further highlighting their dominance throughout the match.
What sets Inside Anfield apart is its ability to provide a unique perspective on the game. Exclusive footage from the players' tunnel offers viewers a glimpse behind the scenes, allowing them to witness the pre-match rituals, emotions, and camaraderie among the players. It's a chance to see the human side of the sport, where athletes prepare mentally and emotionally to perform at their best.
As fans, we often focus solely on the action that unfolds on the pitch. Inside Anfield reminds us that there's much more to the game than meets the eye. It's about the dedication, teamwork, and passion that drive these athletes to excel week in and week out.
So, take a moment to immerse yourself in the unseen story of Liverpool's 3-0 victory over Aston Villa. Inside Anfield provides a fresh perspective, rekindling the excitement and pride that come with being a Liverpool supporter. Don't miss out on this behind-the-scenes journey that captures the essence of the beautiful game.
For more related updates visit our official website .
By- Sahiba Suri