Elano Returns for 'Bahia in Manchester' Celebrations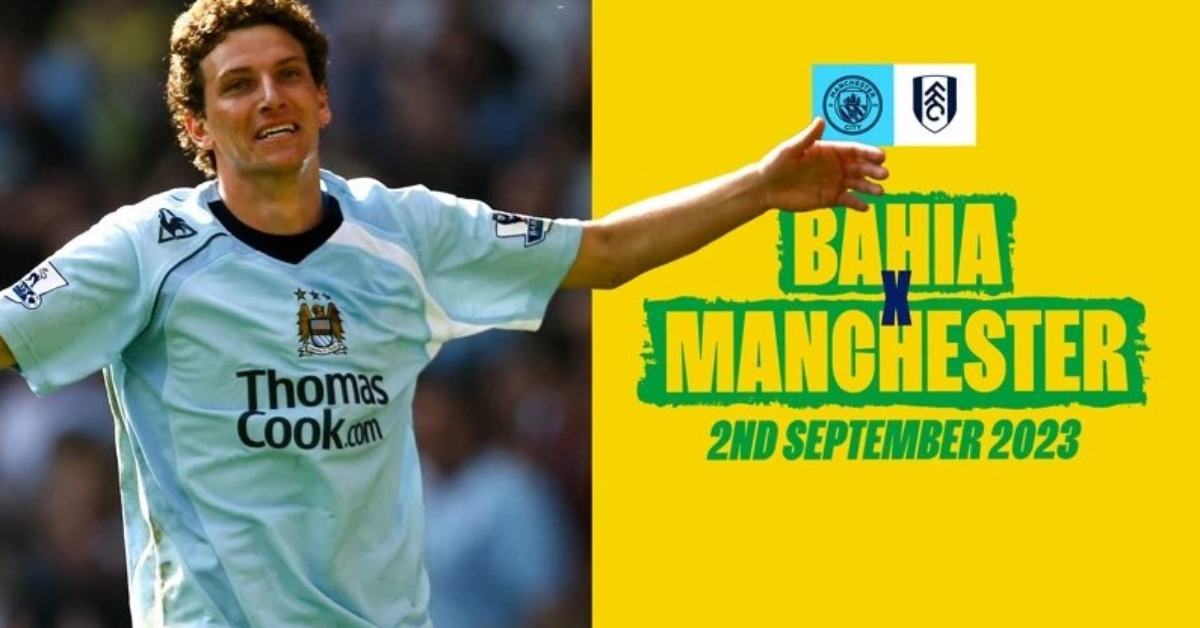 Manchester City fans are in for a treat as the club welcomes back a true legend, Elano, who will be present at the Etihad Stadium during the Fulham game on Saturday to join in the festivities of the 'O dia da Bahia' celebrations.
Elano, a Brazilian playmaker, left an indelible mark during his two-year stint with the club from 2007 to 2009. Arriving as one of the first signings under Sven-Goran Eriksson, he quickly became a beloved figure among the sky blue faithful.
His debut in the 2007/08 season opener against West Ham United saw him provide the assist for Rolando Bianchi's goal in a 2-0 victory. Elano's third game was the iconic Manchester derby, where his contribution helped secure a 1-0 win with a goal from Geovanni.
Throughout his time with Manchester City, Elano showcased his attacking prowess, contributing memorable goals – including a stunning free-kick against Newcastle – and numerous assists that endeared him to the fans.
Elano has returned to Manchester for the Fulham game and will be present to celebrate 'Bahia in Manchester.' Fans can look forward to a pitchside pre-match interview with the ex-Blue star, conducted by Club TV.
Watch:
https://www.sportsmonks.com/premier-league/liverpools-gakpo-hungry-for-more-success/
The festivities of 'Bahia in Manchester' aim to celebrate the unique identity of Bahia and welcome the newest addition to the City Football Group family. Joining Elano is Carlinhos Brown, a prominent Brazilian musical artist and Bahia football fan. Carlinhos will perform on his electric trio truck, bringing the vibrant traditions of Bahia to Manchester.
The celebrations include various musical performances, with A Dama and O Maestro showcasing their talents outside East Reception, and the Corridor of Timbaleiros, Traditional Brazilian drummers, entertaining fans in the Kids Fanzone.
Carlinhos Brown, an Oscar nominee and Latin Grammy winner, will also share tokens of Bahian culture, including the famous Lord of Bonfim ribbons, with supporters.
In addition to musical performances, Bahian traditions such as capoeira presentations and the presence of Bahia mascots alongside City's mascots will enhance the vibrant atmosphere at the stadium.
These celebrations are made possible by the support of the Government of the State of Bahia, the Municipality of Salvador, and club partners Axi, Socios.com, and Esportes da Sorte. The 'Bahia in Manchester' event promises to be a captivating fusion of football and culture, celebrating Bahia's heritage and its connection to Manchester City.
For more related updates , visit our official website
By- Sahiba Suri