Dominik Szoboszlai expresses his joy.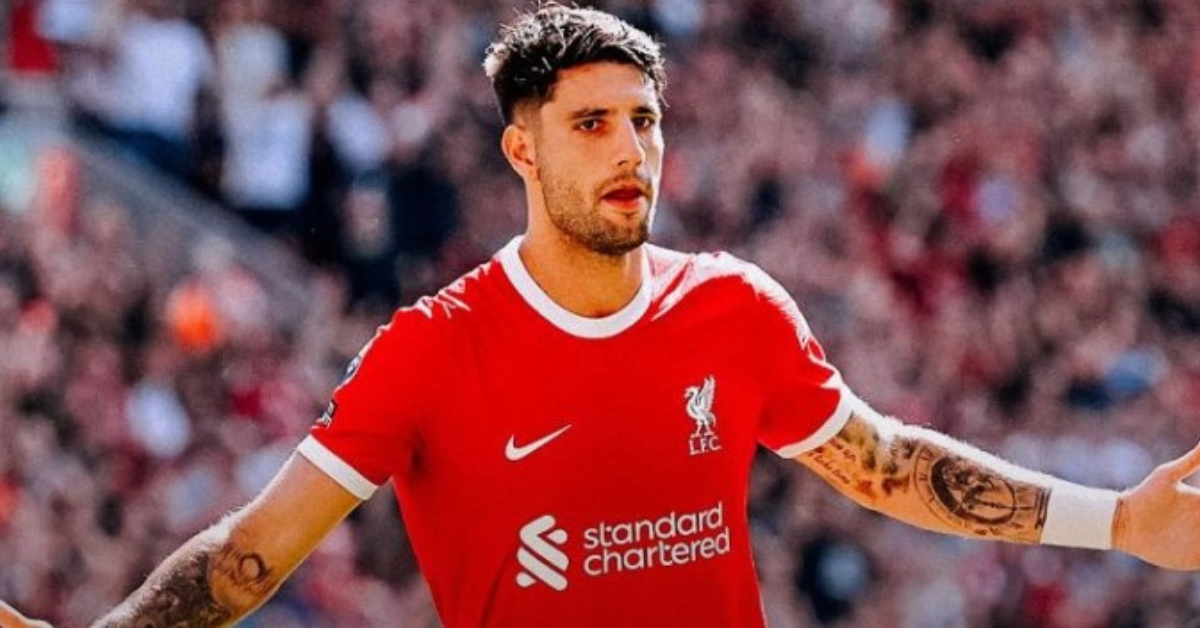 Dominik Szoboszlai, Liverpool's summer signing from RB Leipzig, could hardly contain his delight after netting his first goal for the club in a commanding 3-0 victory over Aston Villa on Sunday. The Hungarian midfielder's powerful strike in the third minute at Anfield set the tone for an impressive Liverpool performance that secured all three points.
Speaking after the match, Szoboszlai couldn't hide his happiness: "Really happy to hold the three points at home. Well played, good reactions, I think everybody showed himself again and as a team we did very good."
Scoring at Anfield had been a dream come true for the talented midfielder. He had come close to finding the back of the net in his previous appearances but had been unable to convert his chances. However, on this occasion, his concentration and technique paid off.
Reflecting on his goal, Szoboszlai explained, "To be honest, I said it before, we practiced sometimes in training, and I think two weeks ago, I had two situations after each other, and I shot the ball 50 meters over the goal. Today I was concentrating even more to hit the ball good and to hit the goal. It worked."
Szoboszlai also recognized the significance of the Anfield crowd, emphasizing the team's commitment to giving their best performance for the fans. "We are doing everything for them and also for us," he said. "But all the time we want the full stadium, and if they come, then we want to show them it's the reason why they come."
Liverpool manager Jürgen Klopp made three changes to the starting lineup for the game, with Darwin Nunez, Joe Gomez, and Curtis Jones earning starting berths. The addition of Szoboszlai to Liverpool's squad during the summer transfer window has provided valuable depth and quality in midfield.
"We have a really good squad, to be honest," Szoboszlai noted. "Joel [Matip] started today really good, played until the end. Joey as well fought all the balls. We need these kind of players. We need everybody healthy because if something happens then you need to be ready."
Szoboszlai's positive outlook and determination to improve his shooting skills bode well for Liverpool's ambitions this season. With a strong squad and the Anfield faithful behind them, Liverpool will look to build on their early-season success and challenge for silverware in the Premier League and beyond.
As Liverpool continues to impress in the Premier League, fans can look forward to more exciting moments from players like Dominik Szoboszlai, who is eager to make his mark and contribute to the team's success on the field.
For more related updates visit our official site .
By- Sahiba Suri