Discover lesser-known facets of Mats Hummels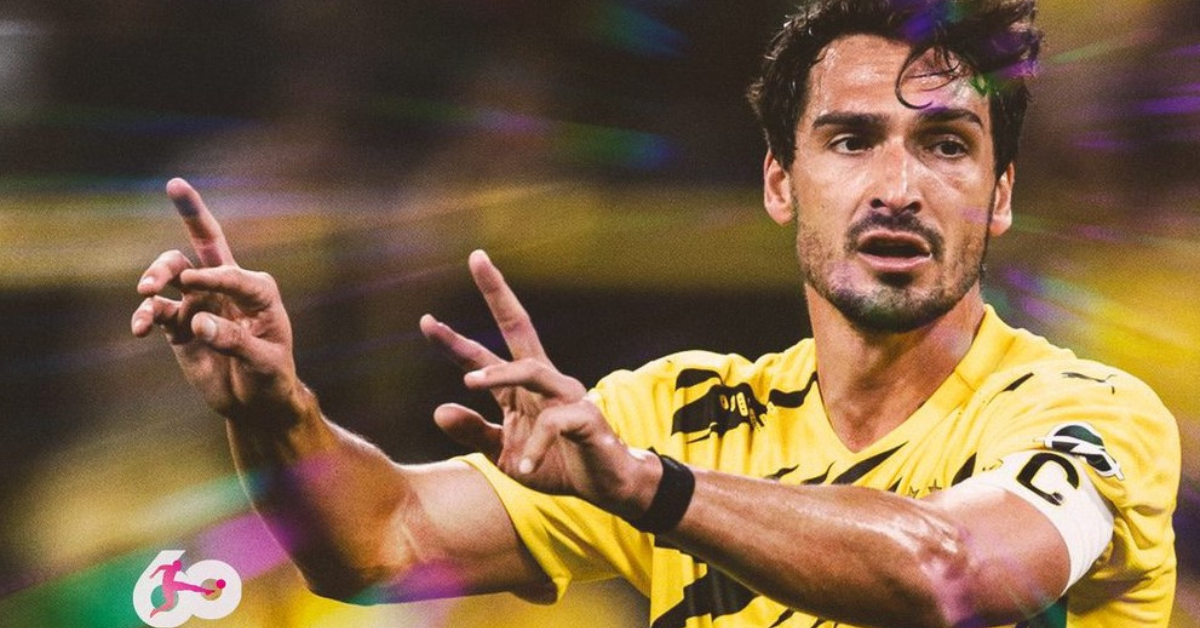 Mats Hummels: 10 Lesser-Known Facts About Borussia Dortmund's Star Defender
Mummy's Boy: Mats Hummels' mother, Ulla Holthoff, is a sports journalist with a remarkable career spanning over four decades. In 1990, she achieved a groundbreaking milestone by becoming the first woman to commentate a live football match on German TV while working for national broadcaster ZDF. Young Mats often accompanied his mother to work, sitting in the TV wagon and even operating the graphics button. His early exposure to the world of sports journalism likely contributed to his eloquence during post-match interviews.
Brotherly Love: While Mats hasn't ventured into media work, his younger brother, Jonas, has. Like Mats, Jonas began his football journey in the Bayern Munich academy but later joined third-tier Unterhaching in 2008. Despite a promising career, several knee ligament injuries forced Jonas to retire prematurely at the age of 25. He now works as a football expert for the German TV channel DAZN, often acting as a co-commentator or pundit during live broadcasts.
A Defensive Father: Defensive duties seem to run in the Hummels family. Hermann Hummels, the father of Mats and Jonas, was also a defender during his playing career, representing several lower-league clubs until 1990. He transitioned into coaching, and after a brief stint in charge of Mainz in the 1994/95 season, during which he played a role in developing a certain Jürgen Klopp, Hermann joined Bayern Munich as a youth coach, where he remained until his retirement in 2012. Today, he works as an agent, representing both his sons and other athletes.
Crossing the Divide: Mats Hummels is among the rare group of players who have crossed the Bundesliga's Klassiker divide, moving between Bayern Munich and Borussia Dortmund on multiple occasions. He initially joined Dortmund on loan in January 2008, a move that became permanent a little over a year later. His first spell with Dortmund lasted over eight years before he returned to Bayern Munich in 2016. After three seasons and three titles with Bayern, Hummels once again made the switch to Borussia Dortmund ahead of the 2019/20 campaign. His versatility made him a formidable asset for both clubs.
Klopp the Babysitter: Mats Hummels and Jürgen Klopp's connection goes back to when Hummels' father, Hermann Hummels, was in charge of Mainz during the 1994/95 season. Klopp, along with then-goalkeeper Stephan Kuhnert, occasionally babysat a young Mats Hummels. Their duties included watching a six-year-old Hummels tirelessly kick the ball against the garage door. A decade later, when Klopp became Hummels' coach at Borussia Dortmund, their relationship evolved into a deep understanding both on and off the field.
A Charitable Man: Off the field, Mats Hummels dedicates his time to charitable causes. In 2017, he spent three days in Malawi as a UNICEF Goodwill Ambassador to raise awareness of child poverty in the southern African nation. His aim was to encourage donations and support for children living in impoverished conditions. Hummels donates one percent of his salary to Common Goal, an initiative co-founded by former Manchester United midfielder Juan Mata. He believes this pledge builds a bridge between football and its social impact worldwide.
A Selecao Fan: Mats Hummels' celebration, where he makes an 'S' shape with his hand, harks back to his school team in Munich, which affectionately referred to themselves as the 'Selecao' after the Brazil national team. His homage to the Selecao serves as a reminder of his footballing roots.
Old Big Ears: Despite achieving numerous accolades in his career, including six Bundesliga titles and a FIFA World Cup with Germany, Hummels has one unfulfilled dream – winning the UEFA Champions League. After coming agonizingly close in 2013 when Borussia Dortmund lost 2-1 to Bayern Munich in the final, Hummels is determined to lift the prestigious European Cup before his career concludes. He once stated, "If we were guaranteed to win the Champions League, then I'd swap quite a lot to get my hands on it."
No Tattoos: Unlike many professional footballers, Mats Hummels doesn't have any tattoos. He maintains a clean and ink-free skin, setting him apart from the trend of heavily tattooed players.
Fashion Model: In addition to his illustrious football career, Hummels has ventured into the world of fashion modeling. His striking looks and distinctive style have led him to appear in various advertising campaigns and fashion-related events, showcasing his versatility off the pitch.
Mats Hummels, with his rich footballing pedigree and a heart for charitable work, remains one of German football's enduring figures, both on and off the field.
For more related updates visit our official site .
By- Sahiba Suri