Beard's Analysis: Liverpool Women's Match and Derby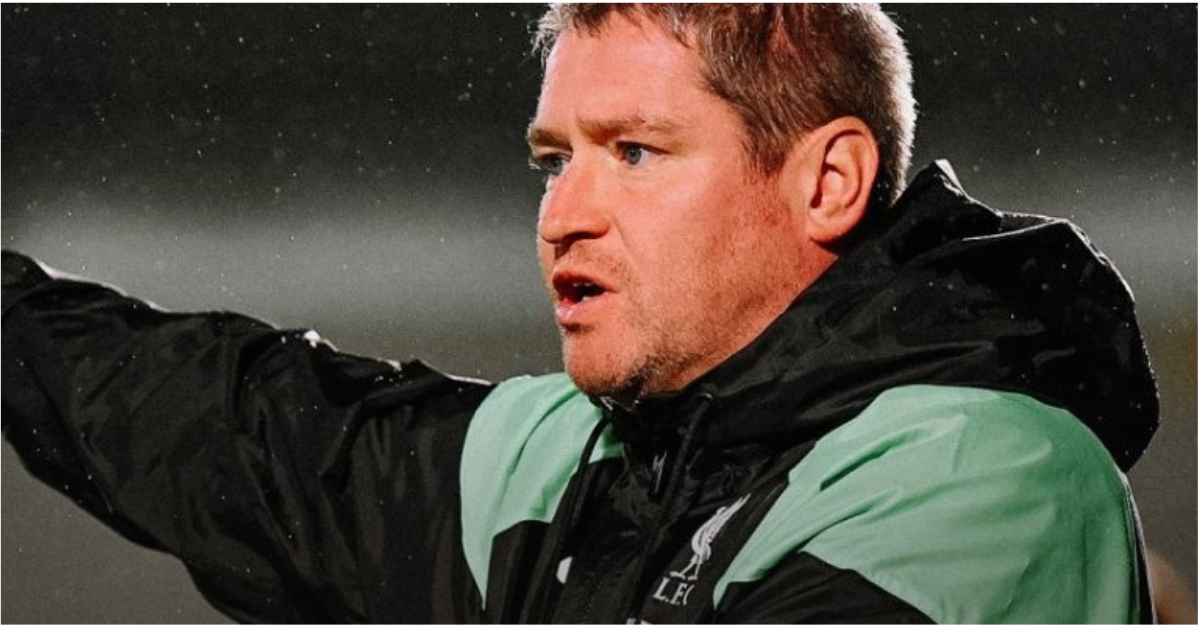 Beard's Analysis: Liverpool Women's Match and Derby
Liverpool FC Women's Manager, Matt Beard, Reflects on Leicester Tie: Positives and Lessons
In their recent Continental League Cup fixture, Liverpool FC Women, led by manager Matt Beard, faced Leicester City Women. The Reds' first group stage match ended in a 2-1 defeat at the Pirelli Stadium. Natasha Flint, who had scored in consecutive games, netted the solitary goal for Liverpool, with Aimee Palmer and Hannah Cain finding the net for the hosts.
Beard shared his thoughts with Liverpoolfc.com post-match, offering insights into the encounter and the team's preparations for their upcoming Merseyside derby against Everton Women at Anfield.
Assessment of the Game:
Beard began by highlighting the positives from the match. He commended the team's response to Leicester's opening goal, praising their resilience. The manager was particularly pleased to have given valuable minutes to several players. He also lauded the quality of Flint's goal, underlining the emerging consistency within the team.
However, Beard expressed disappointment with Liverpool's ball-handling during the game. He noted that Leicester's aggressive approach put pressure on his team, leading to moments of excess touches or a failure to position themselves optimally. Beard emphasized the need to recognize strategic opportunities and maintain consistency in their play, especially when chasing the game in the second half.
Despite the loss, Beard stressed the importance of keeping the squad fit and healthy while offering valuable playing time to those who needed it. He acknowledged the team's discomfort with losing but viewed it as motivation to refocus on their fundamental principles in preparation for the next match.
Lucy Parry's Performance:
Beard had words of praise for Lucy Parry, who played at full-back and wing-back positions. He described her as "excellent" and highlighted her strong performance, particularly in the second half when she displayed attacking prowess. The manager pointed out that the team had to manage minutes wisely, necessitating planned substitutions to ensure player fitness and health.
Looking Ahead to the WSL Derby:
With the Continental League Cup fixture behind them, Beard and Liverpool FC Women were eager to shift their focus to the upcoming Women's Super League (WSL) derby against Everton Women at Anfield. Beard expressed enthusiasm for the match, noting the team's dedicated preseason work and strong league start.
He acknowledged that there would be learning curves associated with rotating the squad and making multiple changes, as building relationships on the field takes time. Nevertheless, Beard emphasized the lessons from the Leicester game that they could apply to the highly anticipated WSL derby on Sunday.
As the Reds prepare to face Everton, Beard remains optimistic and motivated to ensure that the team adheres to their fundamental principles and continues their strong start in the league.
In summary, despite the Continental League Cup loss, Matt Beard sees both positives and valuable lessons for Liverpool FC Women as they gear up for a significant Merseyside derby clash with Everton Women.
For More Related News Please Visit Our Official Website
By- Sahiba Suri