Liverpool v/s Tottenham Hotspur – Pre Match Analysis of the UEFA Champions League Final 2018/19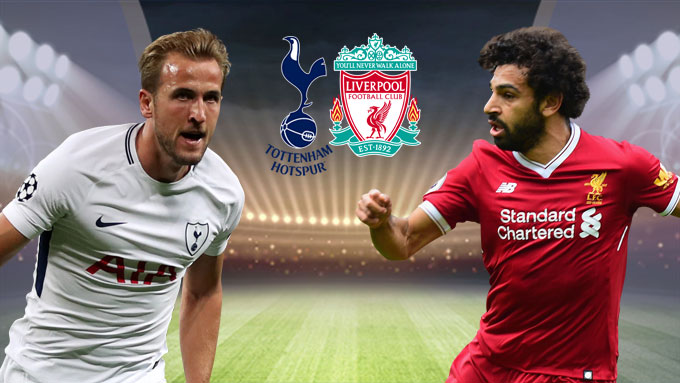 For the first time this decade, the UEFA Champions League final will be contested by 2 English teams, marking an end to years of Spanish domination. Liverpool and Tottenham Hotspur will battle it out in arguably the most beautiful stadium in all of football, the Wanda Metropolitano in Madrid, on 1st June.
Road to the final
Both clubs share much common ground heading into this clash. For starters, both clubs found themselves on the cusp of being knocked out prematurely in the competition's group stages itself. After away losses to Napoli, PSG and Red Star Belgrade, Liverpool needed to beat Napoli on the final matchday of the group stage to qualify. Alisson's pivotal save, admittedly off a poor Milik shot, helped Liverpool just scrap through. Spurs were themselves in the same predicament when they sat on 1 point halfway through the group stages. How they managed to pull through by the skin of their teeth, is a wonder.
And finally, both managers had to pull of arguably the greatest comebacks in the competition's entire history to be able to call themselves finalists. Liverpool had to pull back a 3 goal deficit at home to Barcelona without 2 of this front 3. A generational performance put them through at Barcelona's expense. Likewise, Tottenham too had to pull back a 3-0 aggregate deficit, but they had only 45 minutes to pull it off. Remarkably, Spurs completed theirs with the last kick of the game, making the more dramatic, if not the better of the 2.
Going into the final, these are the key storylines that we should look out for:
Harry Kane and Harry Winks began on-field rehab this week, whilst Davinson Sanchez, Jan Vertonghen and Victor Wanyama are being assessed after minor injuries picked up in the game against Ajax. Should Spurs have a fully fit squad to choose from come June 1st, this Champions League final will become extremely difficult to call.
Alex Oxlade-Chamberlain's Return
Alex Oxlade-Chamberlain has been out of action ever since picking up an ACL injury against Roma in last season's Champions League semi-final. Should be adjudicated to have enough match fitness and sharpness to start, it would give quite a welcome selection dilemma to Klopp. He has traditionally played 2 DMs supplemented by a CM throughout this season, but Chamberlain gives him that pace and shooting ability of an AM that has been missing from Liverpool's midfield all season.
Klopp's Chance at Redemption
Jurgen Klopp has lost 6 of his last 7 major finals as a manager. At Liverpool, he has reached the finals of both European competitions, the Europa and the Champions Leagues. This season, he enters the final as the favourite to win. It is now or never for Jurgen Klopp to break his losing streak, and deliver the silverware that Liverpool fans have been waiting for.
Having exited last season's Champions League final against Real Madrid with a shoulder injury, and missed the 2nd leg comeback against Barcelona outright, the stage is set for Mohammed Salah to stamp his authority on the final this time around.
Key Tactical Battles:
Son Heung-Min vs Trent Alexander-Arnold
Trent has been immense for Liverpool's season thus far, and continues to come up with the goods in attack and in defence. He was allowed too much freedom against Barcelona, and the Catalan side paid dearly. However, with Son on his flank, his movement will be much more restricted, and his defensive side will be tested to the maximum.
Pochettino vs the Urge of a back 3
Pochettino has shown he's given to starting with a back 3 on multiple occasions this season. At Anfield, he started with 3 central defenders, only to go 1-0 down and revert to the traditional back 4 at half time. Likewise, against Ajax (home), he started with 3 in defence, only to be dominated in midfield and forced to change after the injury to Vertonghen, after which Spurs regained control. He will have to trust his players and go for the more attacking formation to stop Liverpool running over his midfield.
Moussa Sissoko vs Roberto Firmino
Firmino plays as a false 9, dropping back, linking up play, making late runs into the box and carrying the ball into opposition territory. Sissoko is his defensive counterpart; he breaks up play, carries the ball into the opposition half and enjoys shooting from distance. Both men have great stamina, Firmino is the quicker of the 2, but Sissoko has much more upper body strength. The victor of the final will depend on which of the 2 men is able to carry out their duty more efficiently.
Read About: Liverpool v/s Barcelona Semi Final