Liverpool U21s faced their first defeat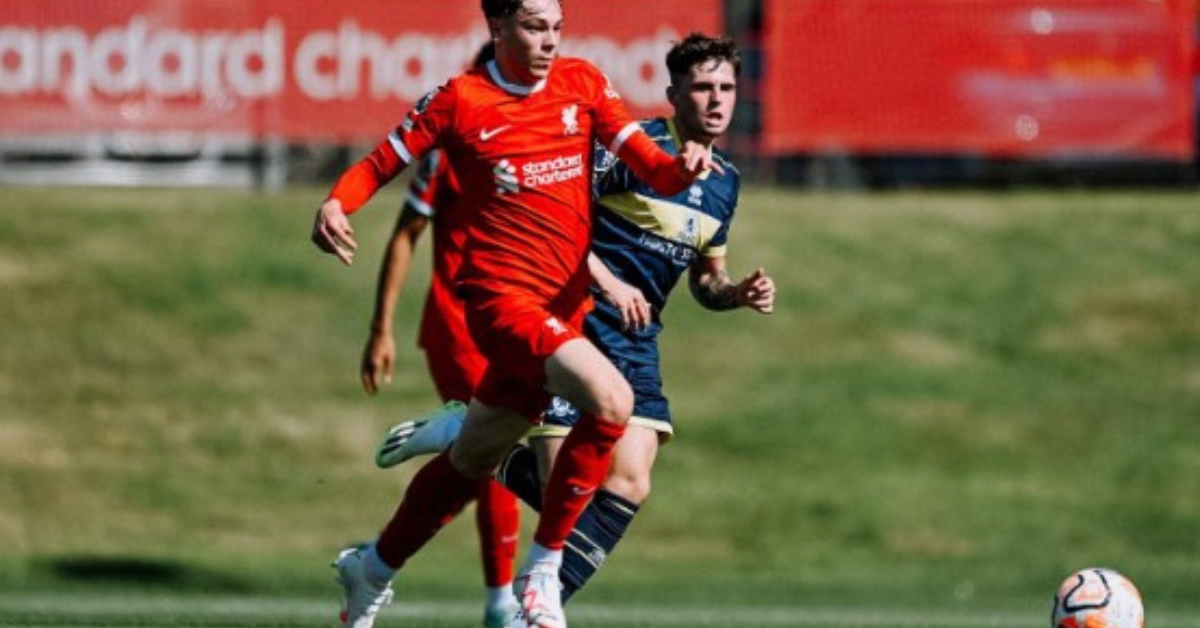 Liverpool U21s faced their first defeat of the new season in a Premier League 2 match against Middlesbrough, resulting in a 4-1 loss at the Academy.
Despite a somewhat harsh scoreline, Liverpool's young Reds demonstrated control in the first half and appeared poised to secure a victory. However, early goals from Middlesbrough significantly altered the course of the game, ultimately leading to a well-deserved victory for the visitors.
Several positive aspects for Liverpool included the starting roles for Paul Glatzel and captain Tom Hill, along with a substitute appearance by Kaide Gordon. All three players were returning from long-term injuries.
The match began with Liverpool displaying promising play, particularly down the right side, although they couldn't fully capitalize on some quality opportunities. Meanwhile, Middlesbrough sought to regain possession and exploit counter-attack opportunities but found Liverpool's performance more promising.
In the 15th minute, Melkamu Frauendorf's header from a corner sailed across the goal without finding the finishing touch. Shortly after, striker Paul Glatzel had his attempt saved by Nathan Fisher in Middlesbrough's goal.
Glatzel turned provider, delivering a low cross that Fisher managed to push away from Hill's waiting tap-in opportunity.
Frauendorf remained a key figure throughout the match and initiated an impressive counter-attack from a Middlesbrough corner, running from his own half to set up Glatzel with a squared cross. Unfortunately, a defensive intervention denied what seemed like a certain goal.
It took until the second half for the game's dynamics to change, with Middlesbrough taking the lead five minutes in. A defensive slip allowed Isaac Fletcher to score with a low drive past Liverpool's Fabian Mrozek.
Five minutes later, Middlesbrough extended their lead with a goal from Sonny Finch. Confidence grew among the away team, and they continued to press, forcing Mrozek to make saves, including one from AJ Bridge.
Boro sealed the game with two quick goals. First, Nathan Simpson scored from a free-kick that wasn't properly cleared. Then, Terrell Agyemang capitalized on a midfield tackle and set up Calum Kavanagh, who rounded Mrozek to score.
Kaide Gordon, who had returned from the bench for the last 20 minutes, provided a positive sign after 18 months out. Tom Hill managed to grab a consolation goal for Liverpool in the 90th minute.
In injury time, Liverpool's Josh Davidson received a straight red card for a challenge on Max Howells.
Liverpool U21s lineup: Mrozek, Mabaya (Davidson, 64), Scanlon, Miles (Pinnington, 74), Chambers, Pilling (Spearing, 64), McConnell, Hill, Clark, Glatzel, Frauendorf (Gordon, 74).

For more related updates visit our official site .
By- Sahiba Suri