Klopp Classics: Liverpool Top Wins vs. Man City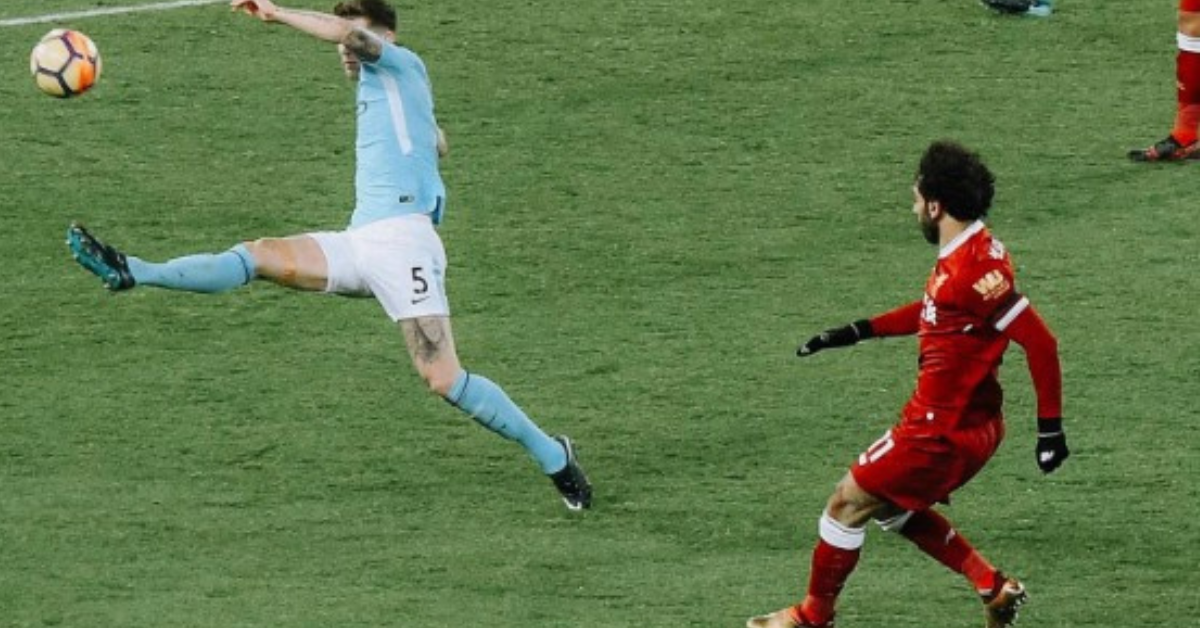 As Liverpool gears up to face Man City in the upcoming Premier League clash, it's worth reflecting on the memorable victories the Reds have enjoyed against their rivals under the leadership of Jürgen Klopp. Since Klopp's appointment in October 2015, Liverpool and City have faced each other 23 times, with Klopp overseeing victories in 10 of those encounters. Let's revisit five standout wins that have left a lasting impact on Liverpool's journey under Klopp.
November 2015 – Manchester City 1-4 Liverpool (Premier League)
Klopp's initial encounter with City as Liverpool manager was a defining moment in his debut season. Just over a month into his tenure, the Reds delivered a scintillating performance at Etihad Stadium, securing a commanding 4-1 victory. An own goal from Eliaquim Mangala and goals from Philippe Coutinho and Roberto Firmino set the tone for a memorable evening. Despite a response from Sergio Aguero, a thunderous late strike from Martin Skrtel sealed an emphatic win for Liverpool.
January 2018 – Liverpool 4-3 Manchester City (Premier League)
A Premier League classic unfolded at Anfield when an unbeaten City side visited. Alex Oxlade-Chamberlain's brilliant run and goal put Liverpool in the lead, only for Leroy Sane to level the score. The second half witnessed a stunning display from Liverpool's front three – Firmino, Sadio Mane, and Mohamed Salah – as they powered to a 4-1 lead. Despite a late comeback attempt from City with goals from Bernardo Silva and Ilkay Gundogan, Klopp's men held on for a thrilling 4-3 victory.
April 2018 – Liverpool 3-0 Manchester City (Champions League)
Three months later, Liverpool showcased another remarkable performance at Anfield, this time in the Champions League. Goals from Salah, Oxlade-Chamberlain, and Mane, all in the first half, propelled Liverpool to a 3-0 lead in the first leg. The defense held firm, denying City an away goal and setting Liverpool up for a commanding aggregate win, eventually advancing with a 2-1 result in the Manchester second leg.
November 2019 – Liverpool 3-1 Manchester City (Premier League)
In the 2019-20 season, Liverpool faced City in a crucial clash, with just a point separating the two teams in the previous season's title race. Fabinho's early strike, followed by goals from Salah and Mane, secured a comprehensive 3-1 victory for Liverpool. This win played a pivotal role in Liverpool's relentless march towards the Premier League title, which they ultimately clinched.
April 2022 – Manchester City 2-3 Liverpool (Emirates FA Cup)
The most recent memorable clash between the two sides took place in the semi-finals of the FA Cup in April 2022. Dubbed as Anfield South at Wembley, Liverpool emerged victorious with a 3-2 win. Ibrahima Konate's header and a Mane brace in the first half gave Liverpool the edge. Although City mounted a late comeback with goals from Jack Grealish and Silva, Liverpool secured the win and progressed closer to FA Cup glory.
These five victories against Manchester City exemplify the resilience, skill, and determination instilled by Jürgen Klopp in his Liverpool squad. As another showdown looms on the horizon, Liverpool fans will hope for yet another memorable chapter in this riveting rivalry.
For More Related Updates Please Visit Our Official Website
By- Sahiba Suri