Jürgen Klopp Reflects on SV Darmstadt 98 Victory and Discusses Chelsea Preparation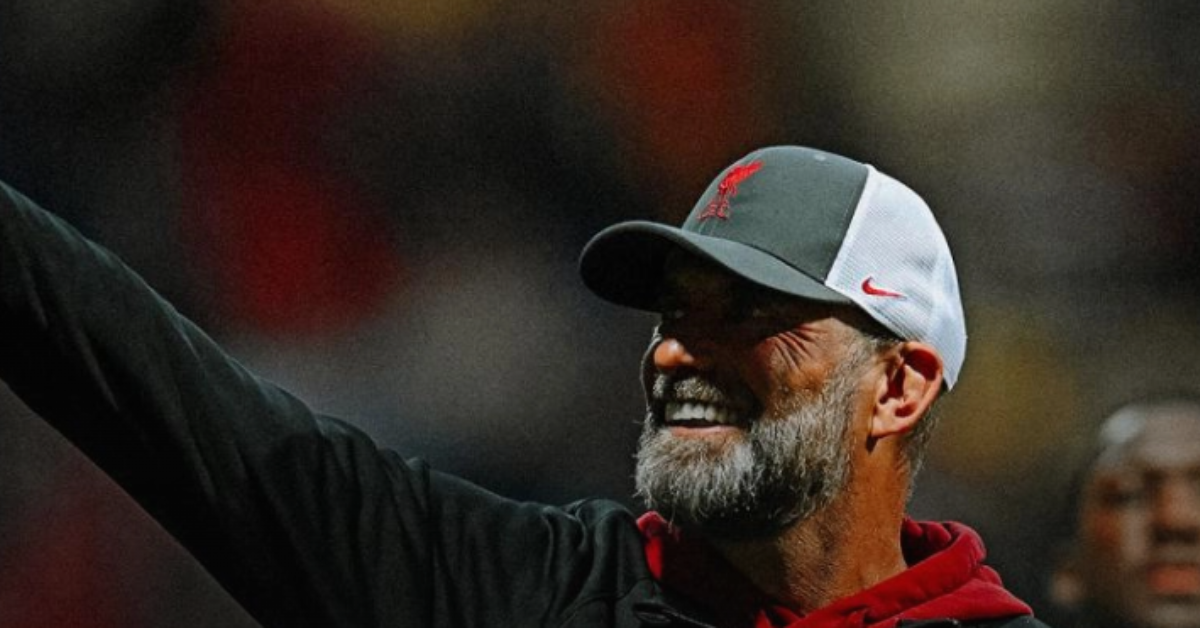 Jürgen Klopp provided a thorough analysis of Liverpool's triumphant 3-1 win against SV Darmstadt 98 and looked forward to the upcoming crucial phase in the team's preparations.
The Reds secured victory against the newly promoted Bundesliga team at Deepdale Stadium on Monday evening, effectively concluding their pre-season friendly fixtures.
The next challenge for Liverpool involves a journey to face Chelsea on Sunday afternoon. This encounter marks the commencement of their 2023-24 Premier League campaign, as they square off against the Blues at Stamford Bridge.
Read on to uncover the insights shared by the manager in his post-match interview with Liverpoolfc.com, touching on topics including the outcome of the Darmstadt victory, pre-season progress, and the forthcoming duel with Chelsea.
Assessment of the Outcome and Team Performance…
We encountered a range of situations tonight. There are instances when you win the final pre-season game by a wide margin, and everything falls perfectly into place. However, that scenario did not apply here. We executed numerous positive actions and had ample opportunities to score more goals. Unfortunately, we conceded a goal that should have been prevented – a clear mistake that we have already discussed. Rectifying such mistakes entails conversation and work, but the solution doesn't manifest instantly.
The problem is evident: the diagonal defense was lacking. It is unrealistic to anticipate blocking every pass behind our defensive line, but our positioning post-pass is where we can improve. Beyond this issue, we managed to score twice from set-pieces, a crucial aspect. We were close to converting another goal through high-pressing tactics, a positive sign. Additionally, we exhibited commendable play without being able to conclude those opportunities. I am content with our physical condition; the freshness and quality of our performance are highly satisfying. Over the next five or six days, our focus will be on configuring a formation for the Chelsea match, not the entire season. This phase is manageable; thankfully, no injuries were sustained, which is paramount. Thus far, we have navigated well, and that's encouraging.
Regarding Alexis Mac Allister's Role as a No.6…
Alexis is a player of the highest caliber, excelling both with and without the ball. Admittedly, we encountered moments when we were overly open, which is unfamiliar territory for us. As mentioned earlier, addressing this issue necessitates dedicated work, a commitment we will undertake. Testing various strategies is crucial; within a compact formation, Alexis is undoubtedly capable of playing in the No.6 role. However, if he's alone in that role, is it appropriate? Probably not. Nevertheless, Alexis showcased his exceptional footballing abilities and comprehension of the game. Making his debut appearance for us in this position, he demonstrated excellent performance.
Being Content with Pre-Season's Conclusion…
Indeed, we have certain football-related aspects to address and refine, without a doubt. This is a normal progression; pre-season does not culminate after the initial Premier League game. The process extends at least until the first international break. Beyond that juncture, we expect to be in a different position. These weeks devoid of international commitments offer us a valuable opportunity. We were able to focus extensively on physical and tactical training, especially during our time in Germany.
We emerged from the tour without major issues, and now we restart. The journey is ongoing, not yet concluded. We have approximately four to five pivotal sessions before facing Chelsea. During the match, we must assert ourselves vigorously. This aspiration has been our goal since the outset of pre-season – and now, it's time to execute.