James Maddison Deletes offensive tweets ahead of $45 Million Tottenham Transfer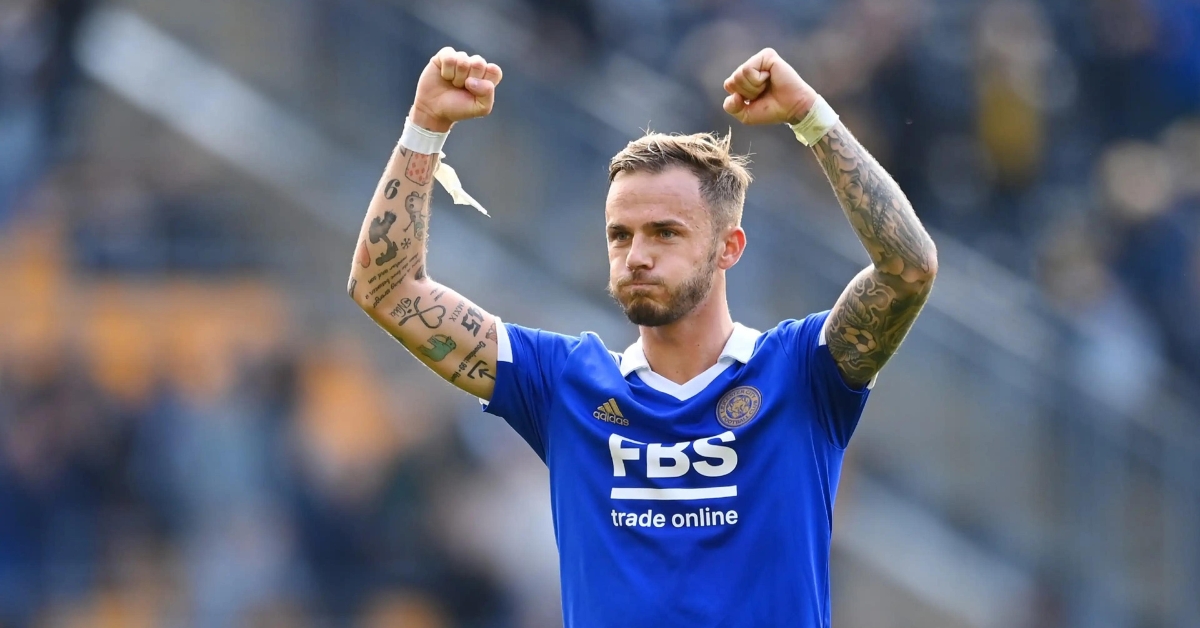 In the midst of his impending move to Tottenham, James Maddison made headlines this week as he deleted two old tweets that had previously criticized the club. The transfer deal, estimated to be worth $45 million, is set to see the talented midfielder join the London club from Leicester City.
Observant fans noticed that Maddison had removed a tweet from November 2012, which expressed his strong dislike for Gareth Bale. The tweet stated, "I hate Gareth Bale with a passion, calm down you monkey, [Jack] Wilshere is 10x better than you chimpanzee." Maddison had posted this tweet at the age of 15, following Arsenal's resounding 5-2 victory over Spurs in a north London derby.
During the 2012/2013 season, Maddison took another dig at Tottenham and Bale before a match against Liverpool. In a tweet from March 2013, the teenage Maddison wrote, "Hope Luis Suarez destroys Tottenham today, don't like Spurs! Especially that monkey everyone's on about!" Similar to the previous tweet, this post has also been deleted.
Maddison's Twitter history vanishes
Interestingly, Maddison's Twitter account now shows no posts prior to December 2019. This tactic of deleting tweets before joining Tottenham is not new, as Matt Doherty, who signed for the club in August 2020, famously deleted a tweet professing his eternal love for Arsenal.
The $45 million transfer is expected to make James Maddison the second signing for Tottenham this summer, following the recent acquisition of Italy goalkeeper Guglielmo Vicario from Serie A side Empoli.