HOJLUND: DETERMINED TO COMMIT TO THE JERSEY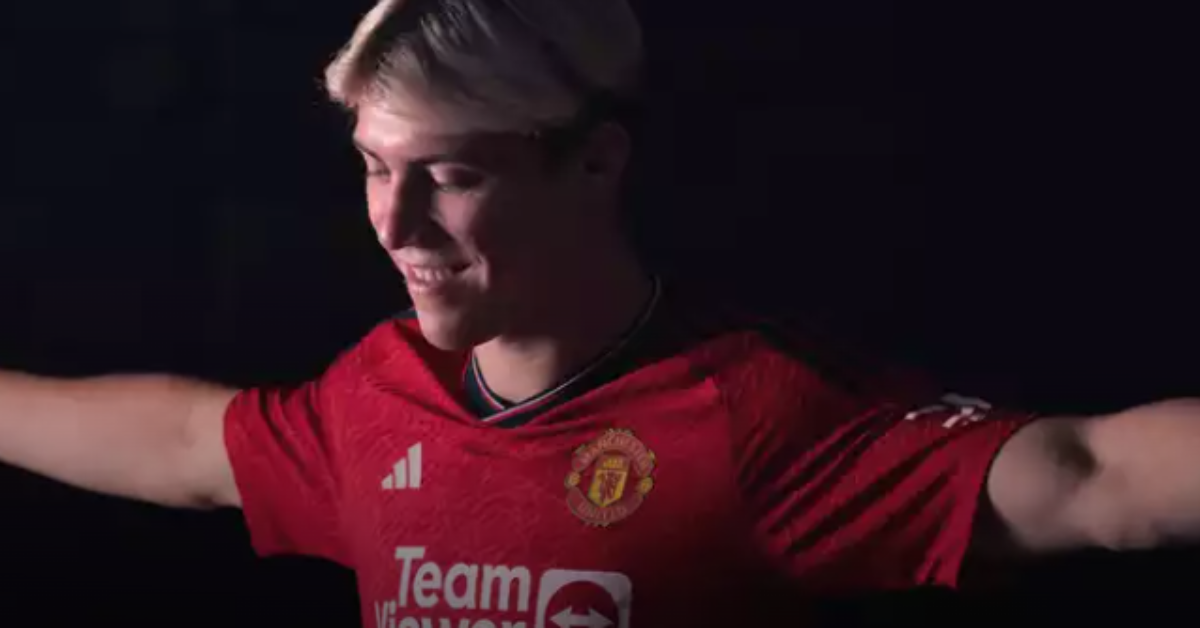 Rasmus Hojlund arrives at Manchester United with a clear-cut objective: to invest his utmost effort to aid the club in achieving trophy glory.
Having recently completed his transfer from Italian side Atalanta, the 20-year-old striker was introduced to the Old Trafford crowd ahead of our pre-season victory over RC Lens.
Hojlund, a devoted United supporter since childhood, received a warm reception in M16 and is now resolute in his ambition to demonstrate his capabilities as a Red.
"I'm very excited," he conveyed in his inaugural interview as a United player with the club media. "I want to bleed for this jersey, and I want to win some trophies, so that's why I came here. Of course, I'm 20 years old, so I have a lot still to learn, but I hope I can become a world-class striker as soon as possible."
While still in the early stages of his career, Rasmus's ardor for success and his eagerness to triumph are unmistakable in our initial discussion with him. You can watch the full conversation above.
The Danish player underscores that his aspiration for silverware with the club is one of the driving factors behind his move to Manchester, alongside the prospect of testing his skills in the Premier League.
"That's also why I come here," he elaborates, referring to the English top flight. "I know it's the most competitive league in the world. Playing for Man United has always been my dream. So, this is two very important components which make me take this decision to come here. So, [I'm] just looking forward to start working and getting on the pitch."
Although his enthusiasm is palpable, it may take a few weeks before we witness Hojlund on the field in his boots due to a minor issue he sustained during pre-season with his previous club. Despite this setback, his recovery is progressing positively, and it's evident that he's eager to return to action as swiftly as possible.