FRANCIS LEE: 1944-2023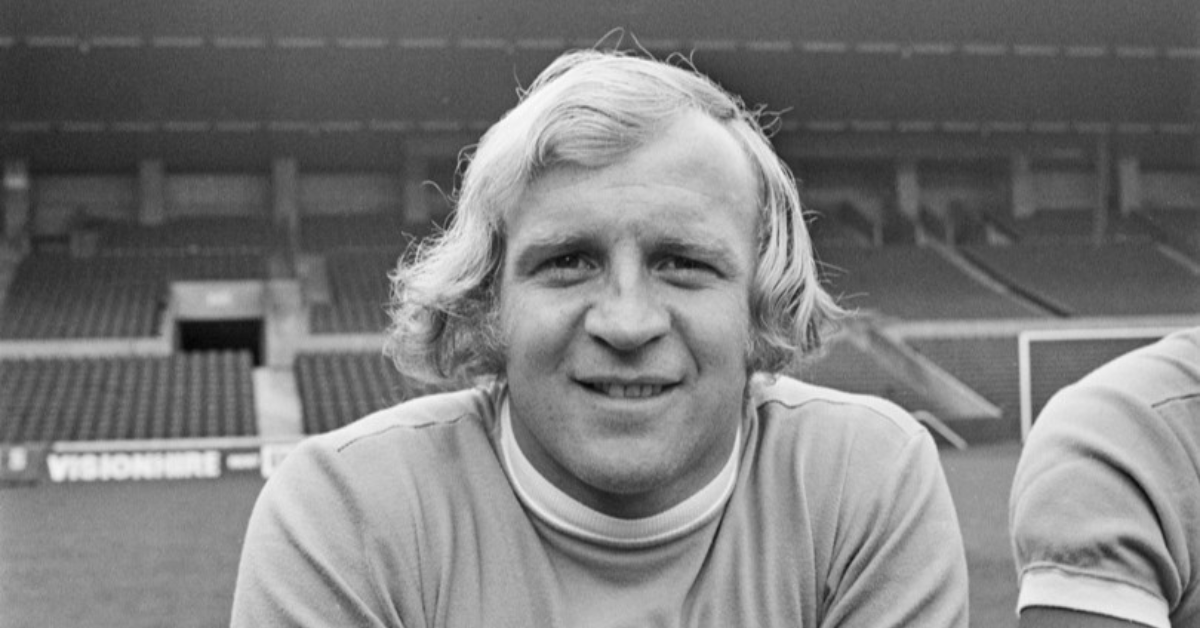 Francis Lee: Remembering a Manchester City Legend
It is with profound sadness that we announce the passing of a true Manchester City icon, Francis Lee, who left us at the age of 79. Lee's remarkable career left an indelible mark on the club, and his legacy will forever be cherished by City fans worldwide.
Francis Lee, affectionately known as "Franny," was more than just a footballer; he was a living legend, a symbol of dedication, and a shining example of what it means to represent the Sky Blues. Over the years, he became synonymous with the club's rich history and success.
During his illustrious career as a player, Francis Lee made 330 appearances for Manchester City, a remarkable feat in itself. But what truly set him apart were the 148 goals he scored for the club. His ability to find the back of the net with ease endeared him to the City faithful and solidified his place as one of the greatest players to ever don the sky-blue jersey.
Lee's trophy cabinet spoke volumes about his impact on the pitch. He secured one First Division title, one FA Cup, one League Cup, a European Cup Winners' Cup, and two Charity Shields during his glittering eight-year stint as a player. Each of these triumphs etched his name in Manchester City's history books and contributed to the club's storied past.
However, Francis Lee's influence on Manchester City extended beyond his playing days. In 1994, he returned to the club, this time as Chairman, marking the beginning of another significant chapter in his City journey. Lee's leadership and vision guided the club during a pivotal period, leaving an enduring mark on its development and trajectory.
Sadly, Francis Lee's battle with cancer came to an end in the early hours of the morning. He leaves behind a loving family, including his wife Gill and children Charlotte, Jonny, and Nik, who are deeply grateful for the outpouring of kindness and support they have received.
The entire Manchester City community is grieving the loss of a true legend and offers heartfelt condolences to Francis Lee's friends and family during this challenging time. His memory will forever be cherished and celebrated within our club.
In May 2022, Club Chairman Khaldoon Al Mubarak confirmed that a statue honoring Francis Lee's legacy outside the Etihad Stadium was in the works. This statue will serve as a lasting tribute to a remarkable man who devoted his life to Manchester City.
As a mark of respect and to honor Francis Lee's memory, flags around the Etihad Stadium and City Football Academy are flying at half-mast. The club plans to pay further tribute to this extraordinary figure in the days to come.
Francis Lee will forever hold a special place in the hearts of Manchester City supporters, and his legacy will continue to inspire generations of Cityzens to come. His contributions to the club, both on and off the pitch, will never be forgotten. Rest in peace, Franny. Your light will forever shine at the heart of Manchester City.
For More Related Updates Visit Our Official Website
By- Sahiba Suri