Erin Cuthbert's 200 Appearances Milestone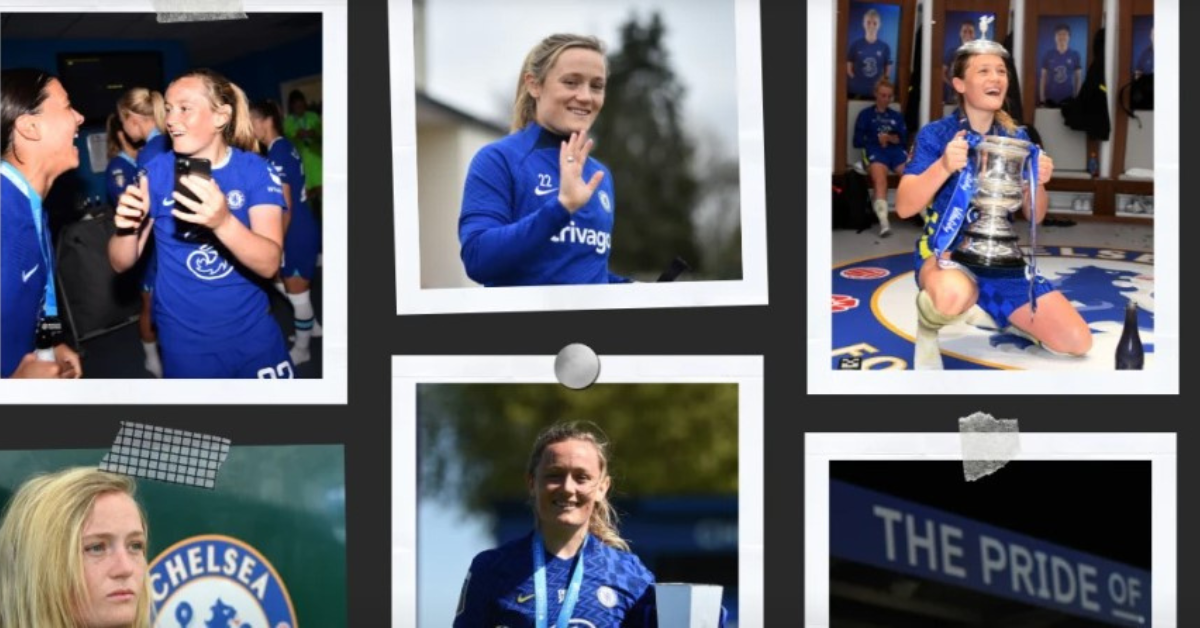 Erin Cuthbert's 200 Appearances Milestone
Midfielder Erin Cuthbert, having been an integral part of Chelsea for nearly seven years, reached a remarkable milestone as she made her 200th appearance for the club. This journey began in her homeland of Scotland, where her passion for football ignited, instilling in her a strong work ethic from a young age. In 2016, she made the momentous decision to leave her comfort zone and join Chelsea from Glasgow City, setting in motion a thrilling adventure that would take her to new heights.
Cuthbert's Chelsea debut took place in March 2017 against Doncaster Rovers Belles, marking the initial step in her path to 200 appearances. Chelsea has become her home, and the 25-year-old takes immense pride in wearing the club's badge on her jersey every time she steps onto the pitch.
Despite her relatively young age, Cuthbert is considered one of the more experienced players within the squad. She reflects on her journey as an "emotional rollercoaster," emphasizing her desire to lead by example through her actions on the field and inspire her teammates.
Some of her personal highlights include winning the FA Cup at Wembley, scoring in the FA Cup final at the iconic venue, and achieving qualification for the Champions League final. Cuthbert cherishes every moment she wears the Chelsea shirt, whether in times of success or adversity. Her loyalty to Chelsea and her deep affection for the club drive her to continue improving and striving for more achievements.
One constant throughout Cuthbert's Chelsea journey has been manager Emma Hayes, whom she speaks highly of. Cuthbert acknowledges the impact Hayes has had on her development as a player and as a person. The unyielding drive to attain further success binds them together, and Cuthbert recognizes the importance of loyalty in football.
Cuthbert recently signed a new contract with Chelsea, driven by her ambition to elevate her game to new heights. Her love for the club and her profound connection with Chelsea motivate her to give her best each day and unlock her full potential. As she continues to evolve and learn, Cuthbert's journey at Chelsea promises to be filled with more triumphs and memorable moments, all while wearing the cherished Chelsea badge.
In her words, "I want to see where I can get to. I know there is more in me, and it's just about unlocking that between myself and the staff. Chelsea can help me find another level in my game that I never thought I had. When you have such an affinity to the club, you want to do everything you can every single day, and that is certainly how I feel."
For More Related News Please Visit Our Official Website
By- Sahiba Suri