English Premier League Matchday Manchester City vs. Liverpool Preview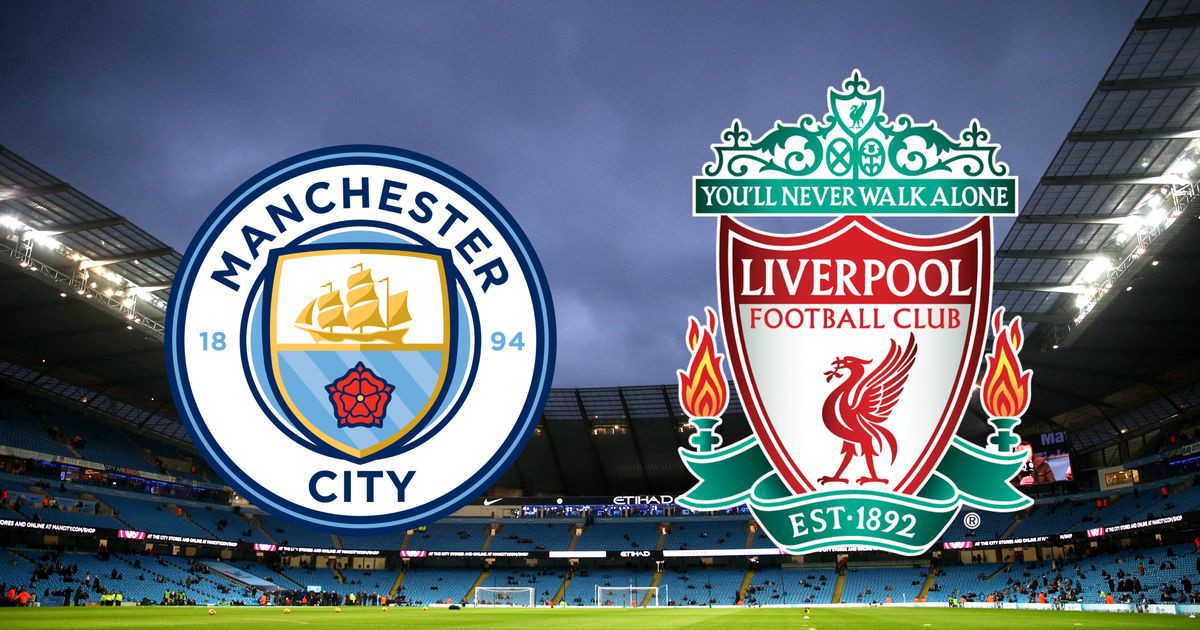 The 10th of November, 2019 is going to be a cracker of a day as far as the English Premier League (EPL) is concerned, what with table toppers Liverpool going up against second placed Manchester City in a match that could potentially decide the winner of the league title. The two best teams in the EPL at the moment will go head to head against each other in what promises to be a pulsating match from start to finish!
Keeping the points table in mind, why Manchester City must win the match to cover the gap
Manchester City should treat it as a must-win game if they are to stay in contention for the EPL title. This is because first placed Liverpool are at 31 points which makes them 6 points clear of Manchester City who are at 25 points at second place. If Manchester City wins the match, they can narrow down the gap with the leaders to 3 points, something which can be overcome in the later stage of the Premier League.
Yet, if Liverpool coasts to victory, they will go 9 points clear at the top of the table and this means huge distance between the first and second placed teams, making Liverpool the likely contenders to comfortably win the EPL title this season. Liverpool has already defeated or drawn premier teams this season including Leicester City, Manchester United, Arsenal, Tottenham Hotspur and Chelsea. In comparison, Manchester City has only played Tottenham Hotspur among the major teams in the EPL. As a result, they still have loads of tough matches coming up and a 9 point difference will naturally become more difficult to overcome in the later stages.
Man City Injury Problems can cause difficulties to win the game at Anfield
Liverpool already has a great record at Anfield and Manchester City's woes are further compounded by a series of injuries to several of their first-team players. Pep Guardiola will have to radically change his lineup for the must-win match versus Liverpool. 5 of his first-team stars are out with injuries, namely Rodri, Leroy Sane, Oleksandr Zinchenko, Aymeric Laporte and David Silva.
Additionally Ederson was substituted in the match against Atalanta at half-time as a precautionary measure. It is not confirmed whether Ederson will be fit enough to play versus Liverpool on Sunday. City's injury problems make them even more vulnerable before the crucial match.
Pep Guardiola's comment on Sadio Mane's diving skills
Pep Guardiola, the Manchester City coach and widely regarded as one of the best in the world, has raked up a storm with his diving comment on Sadio Mane, the star Liverpool forward. Guardiola talked about Mane after City's victory over Southampton, stating that Sometimes he's diving, sometimes he has this talent to score incredible goals in the last minute, while adding He's a talent.
Guardiola was referring to Mane being booked in the 2-1 victory versus Aston Villa for simulation and also the way he earned late penalties against Tottenham Hotspur and Leicester City. These comments have intensified Liverpool-Man City rivalry ahead of the crucial match with Mane replying The only thing I can say I will be for sure ready for the team, to give everything possible, and to help my team, adding that If it could be a penalty for sure I will 'dive' again. He also stated that If the dive will give me a penalty then I will do it to get it back! Why not? However, he also clarified that he does not dive and plays football normally. Jurgen Klopp, the Liverpool coach, has come out strongly in support of his star talisman, drawing attention to the tactical fouls committed by Manchester City. Yet, both coaches have mellowed slightly in the build-up to the match.
Why this game would be the decider for the Premier League trophy
As mentioned above, Manchester City have a clutch of games to play against tougher opponents in the later stages while Liverpool have already played many of them and if they win on Sunday, they will have taken 16 points out of a possible tally of 18 versus the league's very best teams. This is something that will be extremely difficult for Manchester City to match.
Sunday's game could well be the decider as to who wins the Premier League trophy ultimately. If Manchester City narrows down the gap, then they will still have a fighting chance of it. However, if Liverpool goes 9 points clear and in their current run of form, the EPL title should be theirs alone.
Past season's record/stats between both the clubs (Head to Head Count)
Liverpool hold the edge when it comes to playing against Manchester City overall. Last season, Liverpool had a drawn match versus Manchester City (0-0) on their home turf. Their only loss of last season came at the Etihad stadium, Manchester City's home turf and they lost the game narrowly. Liverpool have scored more goals in the current season (25 goals) as compared to 21 goals scored at this stage last year. Yet, they have conceded 9 goals as compared to 5 goals conceded at this juncture in the previous season. They are four points ahead of what they were at in this stage, i.e. 31 points as compared to 27 points at this stage in the previous EPL season.
Head to Head, Liverpool has remained undefeated in 27 out of 28 games at its home stadium, Anfield. It lost a match 2-1 in May, 2003. Liverpool's last 16 matches with Manchester City at Anfield (where Sunday's match will be played) has seen the Reds winning 11 matches and playing out 5 drawn matches. Liverpool's only loss in the last 50 Premier League matches was against Manchester City in January as per reports. Liverpool has also won the most number of games against the defending EPL champions City (21 matches) in the history of the league. Manchester City has lost two out of its last seven matches, having lost only once out of 23 matches in the earlier period. Yet, the team has won 13 out of 15 away matches.
Can Liverpool lift the trophy after 29 years?
Chances certainly tilt more in favour of Liverpool winning the EPL Trophy after a whopping 29 years. Liverpool is in red-hot form at the moment and are the favourites undoubtedly to win on Sunday against Manchester City who are 6 points behind them and bogged down by a string of injuries. In Firmino, Mane and Salah, Liverpool possibly has the best attacking trio in world football at the moment while the exploits of Virgil Van Djik are not unknown. Manchester City will have issues with its defence line due to injuries although they have the magical Kevin De Bruyne and effective Ilkay Gundogan backing up Raheem Sterling, Sergio Aguero and Bernardo Silva or even Gabriel Jesus.
Guardiola may attempt to disrupt Liverpool's penchant for relying heavily on Andy Robertson and Trent Alexander-Arnold for creating chances. Fabinho will have a vital role to play in Liverpool's progress although De Bruyne may give him some worries indeed! Liverpool have not lost a Premier League match at Anfield ever since April, 2017 and they will undoubtedly be the favourites to win not just this game but also the EPL title this time around. However, as pundits say, you can never count out Manchester City who can stage a thrilling comeback on the points table with some superlative performances.