"Energized Grit: City's Intense Preseason Glimpses and Derby Dreams!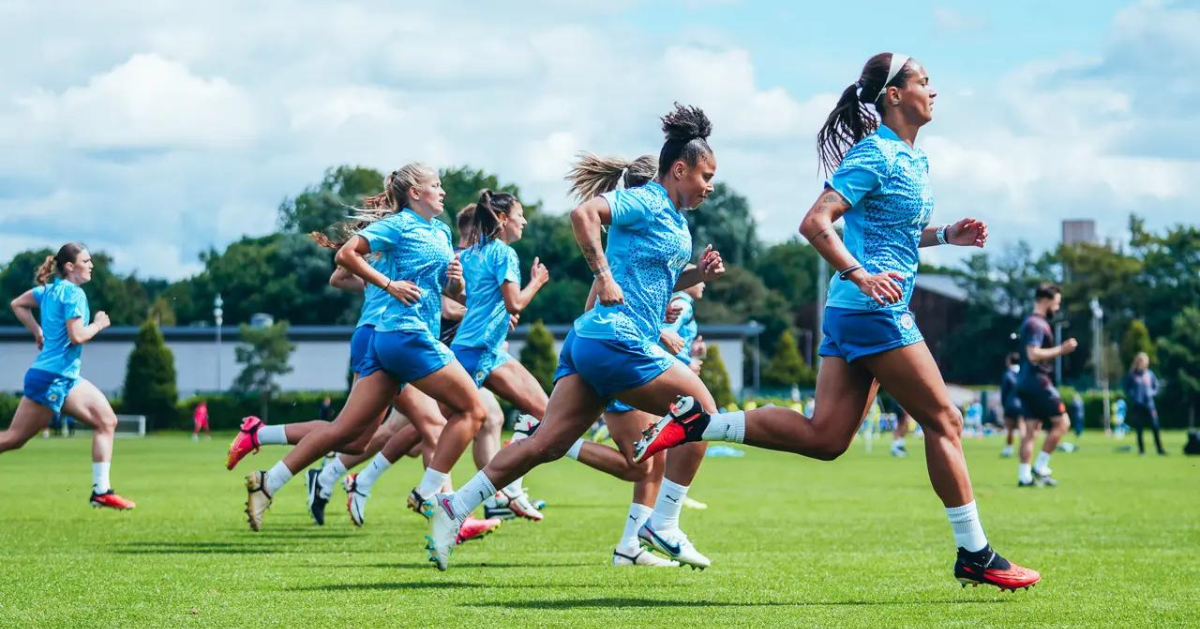 Training Fever: Unleash the Glimpses of Grit and Dedication
Amidst the vibrant backdrop of the CFA, a symphony of sweat and passion unfolds. Witness the electrifying images as Gareth Taylor and his City squad forge their destiny in the realm of training. Every drop of effort, every ounce of determination – it's all captured in these visual tales.
Derby Dreams and Supercharged Showdowns: Etihad Awaits
A thunderous roar reverberates through Manchester as the Etihad Stadium prepares to host the 2023/24 Barclays Women's Super League Manchester derby. The stage is set for an epic clash that promises to be a spectacle of grit, glory, and fierce rivalry. The derby's heartbeat echoes in the air, a testament to the unbreakable spirit of football.
World Cup Fever and Homegrown Zeal: A Dual Focus
As the World Cup's quarter-final battles unfold Down Under, the essence of football knows no bounds. While some of our players shine on the world stage, the heart of Manchester beats with the rhythm of preparation. The CFA becomes a crucible of dedication, a canvas where dreams are molded into reality.
Countdown to Greatness: October 1 Beckons
The calendar marks a monumental date – October 1, the day when City embarks on a journey in the Women's Super League. West Ham awaits as the battleground, the canvas where glory will be etched. As the countdown ticks, the anticipation mounts, and the players' commitment intensifies.
Gareth Taylor's Forge of Excellence: Sharpness in Every Move
While the World Cup stars prepare to rejoin the ranks, Taylor masterminds a symphony of preparation. Every kick, every sprint is a brushstroke in the portrait of excellence. The spotlight may be on the stars, but Taylor's ensemble of talents is meticulously sharpened for the grand unveiling.
As the images unfold, the story of City's unyielding spirit takes shape. The battleground of training echoes with determination, Derby dreams, and the promise of a new season's dawn. It's not just football; it's a symphony of dedication, woven into every image captured