Dramatic Kiss Scandal Shakes Women's World Cup Final as Aussie Legend Condemns 'Horrific' Act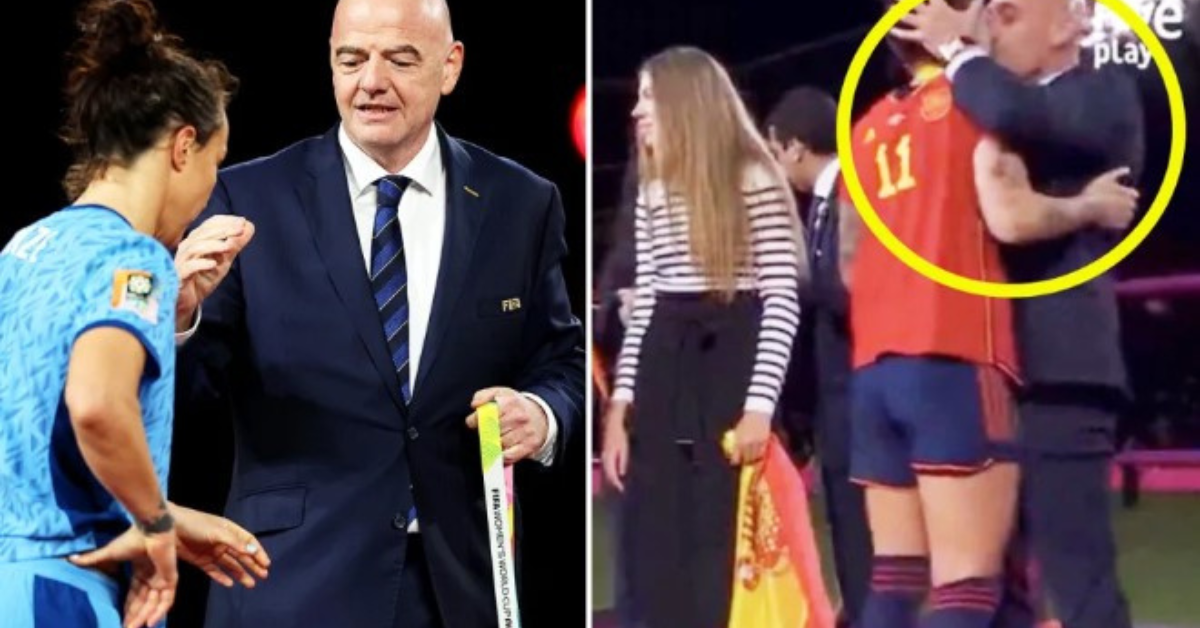 In the wake of the Women's World Cup final, a startling incident has stolen the spotlight, leaving soccer fans stunned and divided. The saga involves prominent figures Lucy Bronze, Gianni Infantino, Luis Rubiales, and Jenni Hermoso, and has sparked a whirlwind of reactions across the globe.
As the world celebrated Spain's monumental victory in the Women's World Cup, an unexpected turn of events unfolded, forever imprinting the memory of the tournament. Amid the jubilant atmosphere, Spanish football federation president Luis Rubiales embraced midfielder Jenni Hermoso on the podium during the post-match presentation. In a gesture that caught many off-guard, Rubiales planted a kiss on Hermoso's lips, igniting a fervor of opinions.
The fallout from this surprising display of affection has been both intense and diverse. Socceroos great Craig Foster expressed vehement disapproval, labeling the act as "horrific." This kiss scandal emerged as a stark contrast to Lucy Bronze's evident reluctance to engage in any display of similar camaraderie with Gianni Infantino.
Jenni Hermoso, a crucial player in Spain's historic achievement of securing both the men's and women's World Cups, later conveyed her feelings about the incident. In an Instagram live video, she admitted, "I didn't like it," although she was laughing when she mentioned it. However, she offered an alternate perspective, dismissing the incident as a "natural gesture of affection." She highlighted the euphoria of winning a World Cup as the catalyst for the moment.
Luis Rubiales, in response to the growing controversy, defended his actions, dismissing criticism as "idiocy." He emphasized the insignificance of the affectionate exchange and maintained his positive relationship with Hermoso.
As the debate rages on, Spanish TV presenter Claudya Carolina criticized Rubiales, denouncing his actions as "unpresentable" and "excessive." The fiery discourse surrounding this incident demonstrates the far-reaching impact of even seemingly minor gestures in the world of sports and public perception.
By- Sahiba Suri