Disasi's Debut Goal: A Chelsea Memory in the Making!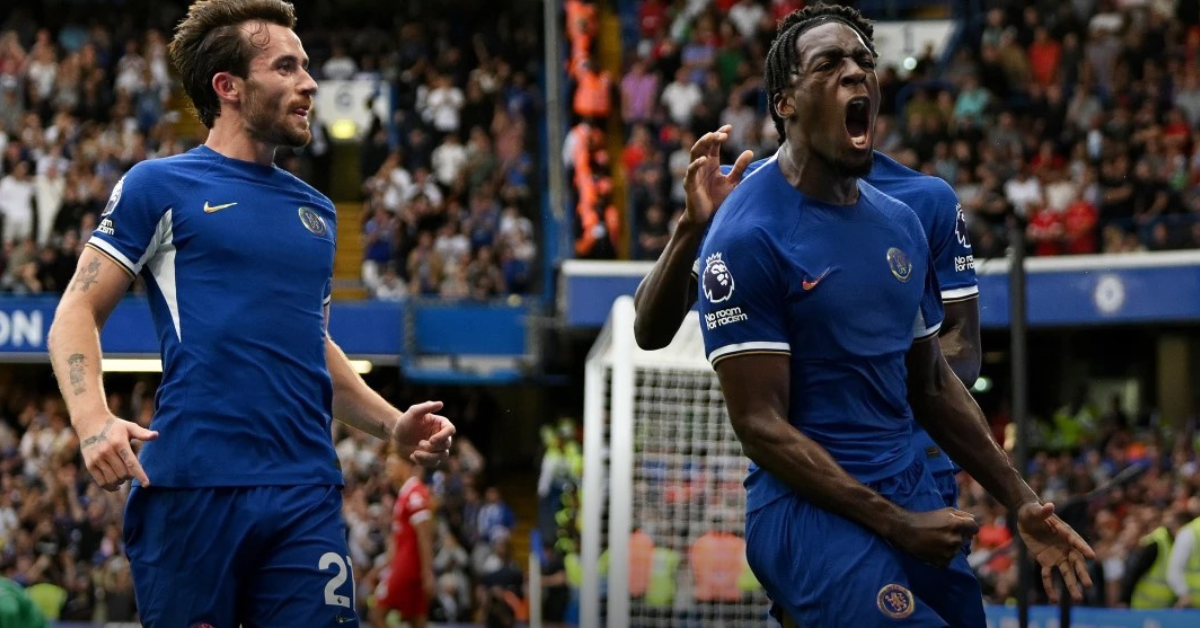 Axel Disasi's Chelsea debut will forever be etched in memory, as his goal at Stamford Bridge secured a thrilling opening day draw against Liverpool, leaving both sides to share the spoils.
The French international, a recent recruit from Monaco, seized an opportunity from close range during a corner, expertly directing the ball past Alisson to nullify Luis Diaz's initial goal for Jurgen Klopp's team.
It was undoubtedly a deserved outcome for Mauricio Pochettino's Blues, and Disasi revealed that fate seemed to have written his debut goal. The confidence boost came from teammate Ben Chilwell, who shared his premonition about Disasi scoring on his Premier League debut. Following the fixture, Chilwell and Disasi jointly faced post-match media duties, a true testament to their prediction.
Beaming with joy, the debutant goalscorer remarked, "Chilly told me yesterday that I would score today, so I think between us we manifested the goal!" He continued, "I'm very happy. It's an amazing feeling to score on my debut, and I'm really proud of the team because I think we played a very good game, especially in the second half. I thought we played some really good football after half-time, and on another day, could have won the game. There are positives for us to take into the next game, and it is a really good sign for the future."
Reflecting on Chilwell's foresight, the England left-back confirmed the prediction: "That's right! We worked on set-pieces on Saturday in training like we always do and Axel was sticking them all away, so I told him after the session that I thought he would score, and it proved to be the case."
Regarding the contentious disallowed goal, Chilwell shared, "At first I actually thought I was offside because I could only see one side of the pitch and didn't know what was happening around me but when you go through, and eventually score, you don't even comprehend that the goal could go to VAR." He added, "It was a positive day though, even though we didn't get the three points. It felt like a solid performance and I felt we were the better side overall, especially in the second-half."
Disasi humorously chimed in, "Don't worry, you will get one next week. I'll manifest it for you this time!" An assurance that indeed brings optimism to Chelsea's future matches.