Declan Rice Opened up on Where he would like to go Next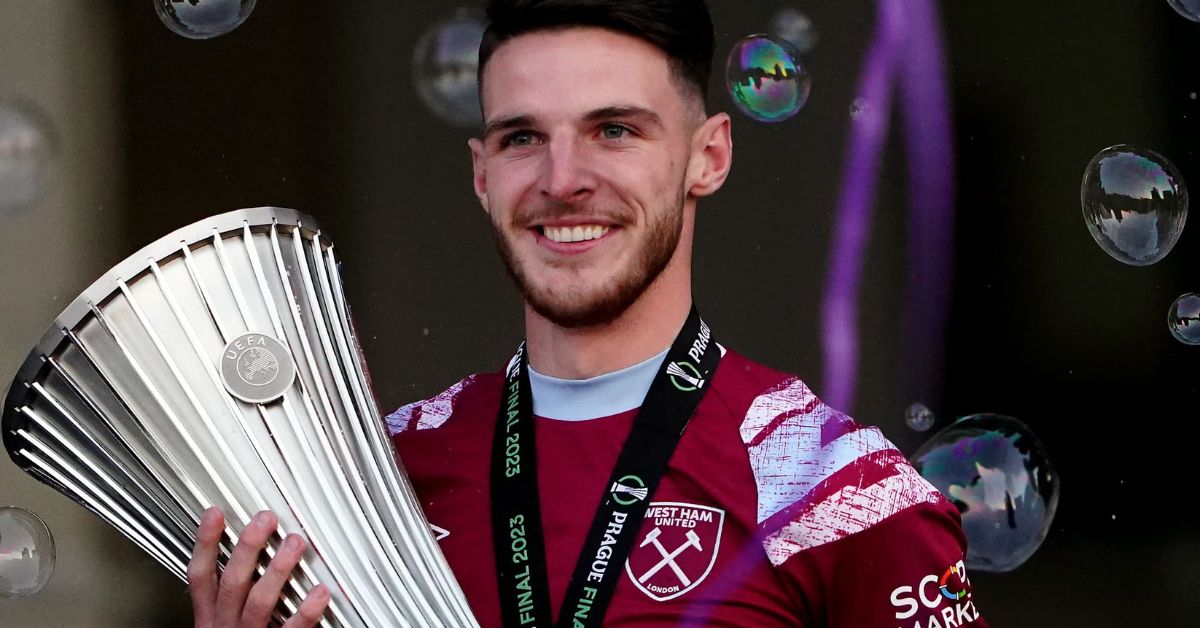 Declan Rice has continued to stir up uncertainty over just where he will be next season as the West Ham captain opened up to a young fan over his next move in a viral clip on social media. After leading the Hammers to Europa Conference League glory the expectation is that Rice now moves on to pastures new.
In the video the 24-year-old was asked where his ideal next club would be to which he replied: "Nowhere, I'm West Ham." He the reiterated this when pushed some more. "I don't [want to move], West Ham is my one [club]," he replied when quizzed again.
Although there is no defined date of when it was taken, the Tik Tok user Virajplays4 claims it was on Saturday. football. London understands that a strong offer is prepared for the England star with other reports suggesting £92 million ($115m) will make the Hammers split from their star.
football.london says: Rice has been nothing but loyal to West Ham throughout his time. They have offered him a pathway to professional football when others closed the door on him and therefore he was never likely to hold them to ransom or push for a move.
His words in the past week have been emotive and in favour of remaining in east London but money talks and West Ham seem to be in control of his future, which is fine but David Sullivan's comments would look very strange should he not move and it does seem like the perfect time to go.
Source:- Football London